October 28, 2019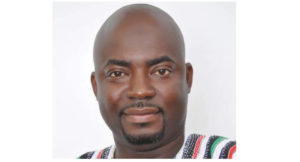 Ahead of Mion MP's question being answered this week on the floor of the House by the Attorney General and Minister of Justice on the status of investigation into the #12 expose done by Anas Aremeyaw Anas, Member of Parliament Abdul Aziz Mohammed had told journalists in an interview on Friday, his interest in the case are in both the President Nana Akufo-Addo and Kwesi Nyantakyi.
"Not only that but the governance of this country; we want to ensure the family members of the president do not take five percent of contracts awarded in this country. This was specific allegation against the President so it is for the image of the president to be cleared; the AG is to appear before the House this week".
Mr. Abdul-Aziz further noted that there had been specific allegations made against President Nana Akufo-Addo by then President of the Ghana Football Association (GFA), then the President Akufo-Addo decided to make a formal complain to the CID of police.
"I want to know if they have concluded investigations, if the President was vindicated in the case or the other way round, and if the AG would have the guts of investigating into the matter".
The allegation bothers on the number one gentleman of the land, the CID works with the AG so she would be able to tell us if investigation has finished and if there is a court orders on the matter, he concluded.
Kwaku Sakyi-Danso/ghanamps.com