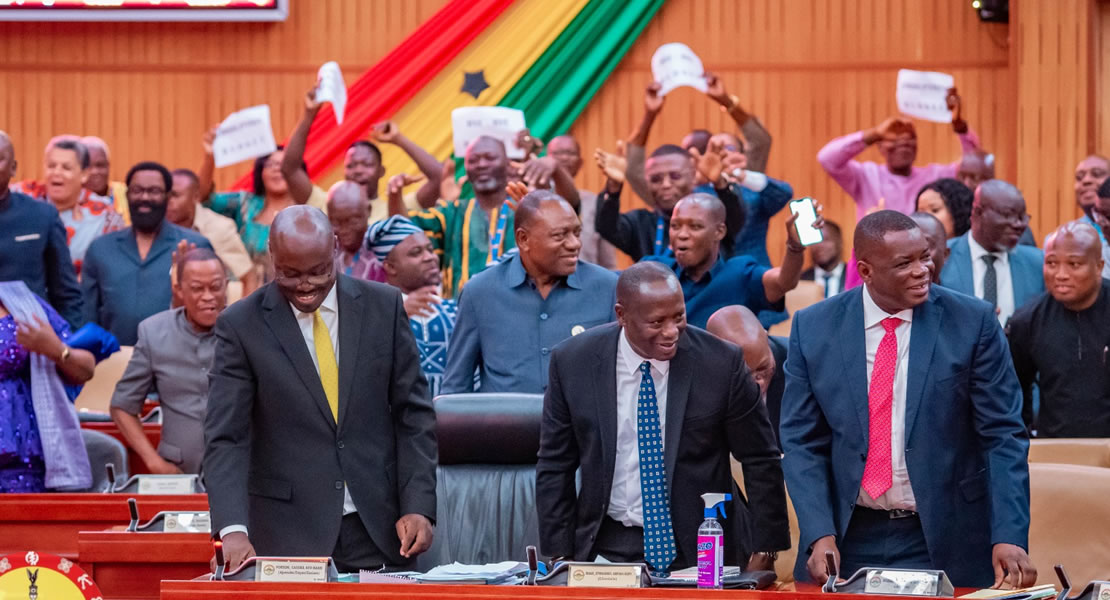 November 16, 2023
The Minority Leader Dr. Atto Forson said the 2024 budget presented by the Finance Minister on Wednesday, November 15, 2023 is the last goodbye budget of the ruling New Patriotic Party (NPP) present by the sector Minister, Ken Ofori Atta to Ghanaians.
According to him the budget is insensitive and out of touch saying "Mr. Minister, you and members of the economic management team led by the Vice President, you are leaving behind a bankrupt economy; this government is leaving behind a default economy, in other words we would not pay economy."
"Mr. Speaker this government is leaving behind a budget that is debt riddled and over tax, hyperinflation, and high monetary rate. As if that is not enough, you are leaving a high lending rate economy, high unemployment rate".
He further added that the government is leaving behind a miserable index that has never been witnessed in this country. "According to the Catholic Bishop Conference, you are leaving behind an economy that has witnessed massive corruption", he stated
The Minority Leader also noted that the legacy they are leaving behind is "today you are here reading the budget alone, "where is the Vice President and the Governor of the Bank of Ghana?" Let me say they cannot abandon you, you did it with them, and they are also faces of destruction. Bye bye this is your score card", he said.
Kwaku Sakyi-Danso/Ghanamps.com