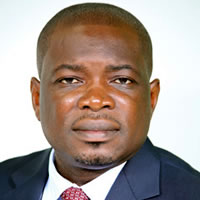 November 20, 2019
Member of Parliament for Adaklu is lamenting over the limited time given lawmakers to engage in debate of all budgets on the floor of the House.
According to the Adaklu lawmaker, facilitators do not have enough time to take lawmakers through details of the budget to be able to debate the budget into details despite workshops that are organized for members.
He further pointed out in an interview that apart from Chairs and Ranking members of committees and individual MPs who have experience and knowledge in some fields, majority of members do not have that opportunity to make quality and well informed debate.
"Facilitators' presentation at workshops for MPs does not help that much, they have limited time, for quality debate there should be a way of getting us researchers, our research assistants are not experts in everything".
Mr. Agbodza emphasised the need to get consultants who can properly analyze the budget and point out what the real issues are. In well established democracies, lawmakers have a whole secretariat well equipped.
Furthermore well established democracies have money to engage professionals to give better services, they have practice democracy for one hundred years and we need to keep an eye on the ball, we need to do better than we are doing now.
Kwaku Sakyi-Danso/ghanamps.com