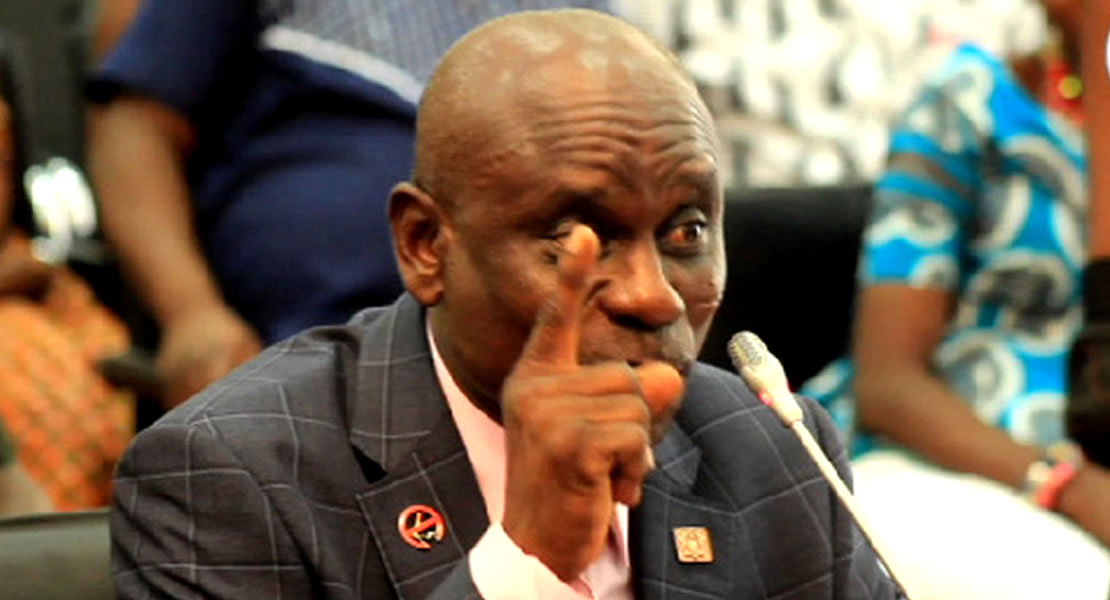 September 13, 2013
Ranking Member for the Committee on Defense and Interior, Major (Rtd) Derick Oduro, is calling on the government to critically examine the plight of the country's fallen heroes and ensure that they earn a better living before they pass away.
"Our soldiers who sacrificed their lives are still perishing in their cubicles throughout the whole nation. Some are in the villages and towns and nobody cares for them. It is about time government makes effort to ensure that those who made these sacrifices reap the benefits of their sacrifices before they go to their graves," he noted.
Mr. Oduro who is also the MP for Nkoransa North made this observation Wednesday when contributing to a statement made by the Chairman of the Committee on Defense and Interior, Fritz Baffour, on the floor of Parliament on the commemoration of the Remembrance Day.
Remembrance Day which is sometimes referred to as Poppy Day is a memorial day observed in Commonwealth of Nations member states since the end of the World War I to remember the members of their armed forces who have died in the line of duty.
The Nkoransa North law maker's comments was reechoed by the the Minister of Employment and Labour Relations, Haruna Iddrisu when commenting on the Day.
In his view, it was about time the country goes beyond ceremonial statements and strategise in making life better for the soldiers who put their lives on line while contributing towards global peace.
"What is the plight of the veteran soldier in Ghana today? It is one of a sorry state. Many of them are struggling to make a living, many of them are not assured of income retirement security and may of them are struggling to find decent accommodation having toiled and sacrificed with their lives in contributing to a peaceful gobal world."
"The Ministers for Defense and the Interior must be working out some strategy in order to let the fallen heroes feel proud beore their death. It is often said in Ghana that we hail the dead more than the living and I think that we need a sharp departure from that statement," he posited.
By: Kasapafmonline.com/Ghana