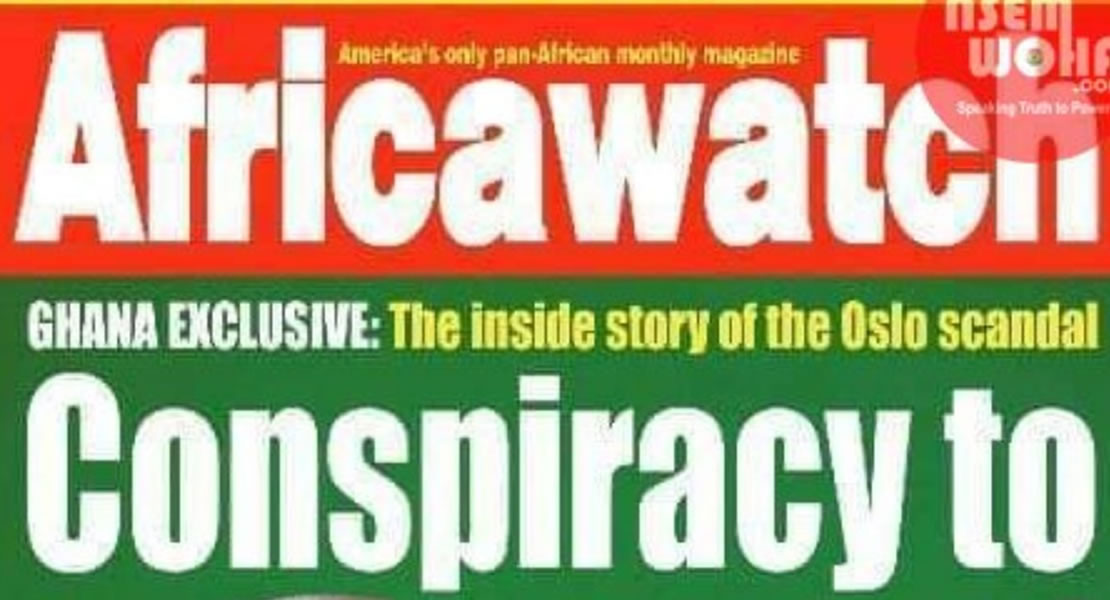 October 26, 2010
The Speaker of Parliament, Rt Hon. Joyce Bamford Addo, has directed that the Editor of the Africawatch, Magazine, Steve Mallory, be hauled before the Privileges Committee of Parlaiment.
The Magazine in its October edition graded the Speaker and some Parliamentarians of which some 24 MPs scored 'F' which represents non performance.
Although other MPs got faily good ratings like ' A-' and ' B +', there appears to be a unanimous position from the lawmakers that the Magazine's findings are deceitful.
The grading of the MP's generated a lot of uproar mostly from parliamentarians who felt they had been unfairly rated.
Speaker of Parliament, Joyce Bamford Addo, after several discussion on the matter on the floor of Parliament, was of the view that the publication has brought the august name of Parliament into disrepute.
Ghana's Parliament feeling strongly about the issue has officially written a rejoinder to the Editors of Africa Watch Magazine expressing dissatisfaction about its recently published political performance index which included MPs.
Parliament in a statement issued on Monday October 25, said "the appearance of MPs on the floor of the house could not be used as a yardstick to judge their performance".
"Whereas it is absolutely necessary for an MP to be seen or heard articulating the concerns of his constituents in particular, and Ghanaians in general on the floor of the House, it is also important to let you know that there are rules governing debates on the floor. If you don't "catch the Speaker's eyes" you cannot make your contribution". It is also important to let you know that since Parliament works within a time frame of four hours daily, it is not practically possible for every member to contribute to a particular motion on any given day on the floor. The feeling of the members is that, this alone cannot be used as yardstick to measure the performance.
The statement also reminded the Editors of the Magazine that the bulk of Parliament's work is done at the Committee level which was not used as part of the performance indicators.
"Since the assessment done by Africa Watch did not include committee business and the role MPs play in the socio-economic development in their respective communities, the result cannot be accurate" the statement said.
Story by: Kwadwo Anim/ghanamps.gov.gh