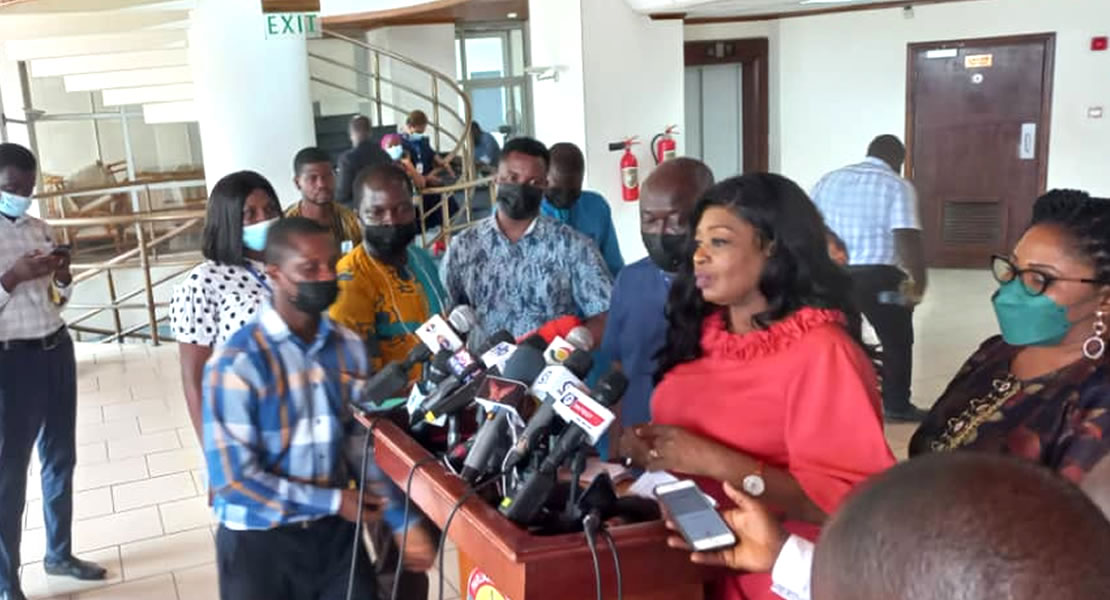 March 23, 2022
Member of Parliament for Agona East Queenstar Pokuah Sawyer has urged government to consider revising the huge property rate that is being charged in other to encourage property owners to honour that obligation to the assemblies.
According to her government should be flexible with it and further empower the Metropolitan, Municipal and District Chief Executives in collecting the property rate rather than waiting for the Ghana Revenue Authority to do so.
"They might not even know whom and where to go for it at a particular time and I am still insisting that government should allow the MMDCEs to do that internally". She made this known at a press briefing in Parliament House after making a statement on it on the floor of the House.
Madam Pokuah Sawyer further pointed out that in the 2022 budget statement of government, it was made emphatically clear that the GRA was going to move around the MMDAs to take over the collection of Internally Generated Funds (IGF).
This, she noted was not a positive development considering the fact that most of the districts do not raise enough IGF to run the assemblies, and when they have to share the little that would come with another government agency, then it becomes very problematic.
Citing the Agona East District Assembly, as an example, she said "assuming the IGF is about one million Ghana cedis and the GRA has to come in to help collect it, and they have to take a percentage of say 60 percent the 40 percent left what can it do?" She queried.
Kwaku Sakyi-Danso/Ghanamps.com