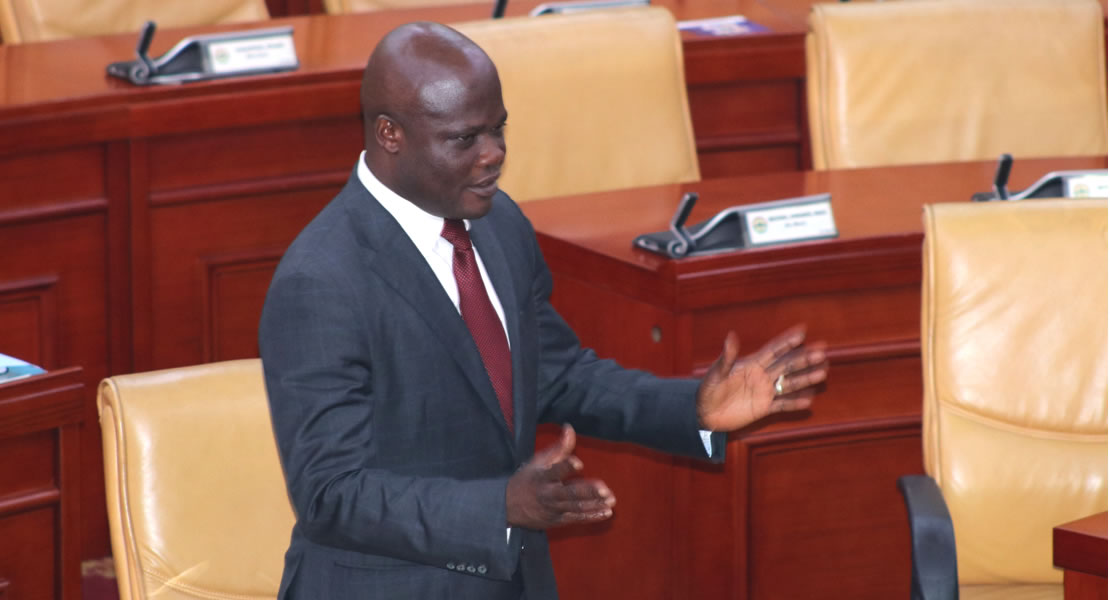 Hon Ahmed Ibrahim
June 9, 2022
The Deputy Minority whip Ahmed Ibrahim is not enthused by the Finance Minister's attitude towards parliament. Registering his displeasure at the Finance Minister's response to the works of parliament, Mr. Ahmed described the Finance Minister Ken Ofori Atta as disrespecting the House by not showing up on the floor of the House when the House needs him on the floor.
"We come here to do Public Business, he does not come to the House but we know the payment he is making out there". He made this remarks on Wednesday, June 8, 2022 when the Member of Parliament for Adaklu Governs Kwame Agbodza raised the issue of quorum on the floor of the House and recounted that a similar quorum issued was raised the previous day by same MP he had to be prevailed upon, for members to be called into the chamber for business to continue.
"The House should be taken serious, we are 137 :137 as Article 252 is clear on they working together and supporting the Executive and the Judiciary to ensure the citizens who brought them to the House, their interest is taken care of". According to him, the House used one or two days to pass legislation to enable the Finance Minister to perform his duty, so he should "release the health insurance funds let it go, common fund let it go, same with the GETfund.
I was on television and children in Greater Accra are learning under trees; when it rains they run away to their houses the DCE is called to report on the school, what has been given to the DCE – the fund to perform is not given". He pointed out that this time around they are not going to go to court but are going to use the powers given to them as a House by the constitution to compel the Finance Minister to seat up and do the needful.
Majority chief whip Frank Annoh-Dompreh did not take kindly to comments made on the floor by the first deputy whip and pointed out that despite the fact that he has a point he should do the proper thing. And questioned the Order the deputy Minority Whip was making his submissions. "Under which Order is our colleague coming under, this House is a House of record, bring the issue up and be captured properly".
Kwaku Sakyi-Danso/Ghanamps.com