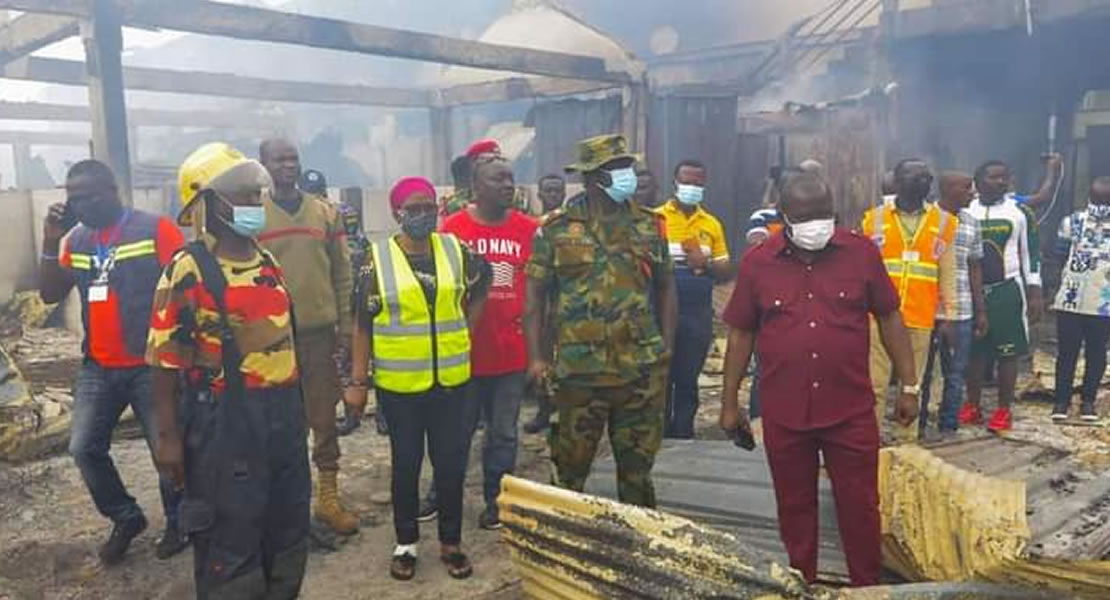 January 12, 2023
The Member of Parliament for Akim Oda Constituency, Alexander Akwasi Acquah has disclosed that his greatest joy in recent time has been the publication for Invitation for Tender towards the construction of the Akim Oda Central Market Complex.
According to Mr. Akwasi Acquah, the Invitation for Tender as published in the Daily Graphic indicated that "the Eastern Regional Coordinating Council in collaboration with the Member of Parliament for the Birim Central Constituency (Akim Oda Constituency) has secured financial support from the District Assembly Common Fund under its Emergency Support Programme (ESP) to cover eligible payments under a contract for the execution of the project indicated below. The Eastern Regional Coordinating Council now invites sealed bids from eligible tenderers for the execution of the project described below".
The scope of the project he affirmed would include remodeling and reconstruction of the central market complex at Akim Oda.
Speaking to his constituents through a radio broadcast on Community 103.3 FM to account to his constituents to mark two years in office as their representative in parliament, the MP revealed that the original plan of government was to rebuild the market to the existing size, but his (MP) vision is to ensure they have something bigger and modern to meet the growing number of the constituency to help accommodate more interested persons since they have the land.
This, he noted led to the visit by the Common Fund Administrator, Naa Torshie to inspect and ascertain the need for a bigger market. And after the visit, she admitted that there was a need for a bigger market; as such there was a need to vary the design to meet the new plan.
According to him, the nature of the market, as it has become a disaster zone has been a major worry to him, and to have finally seen the tender invitation is most refreshing.
He assured that every effort required to ensure the project see the light of day he would be involved indicating that they have already prepared the cite and all other relevant institutions including the Public Procurement Authority (PPA) are doing their work to ensure the project takes off smoothly.
Mr. Akwasi Acquah announced that soon a billboard displaying the plan that has been accepted by government for the market complex would be erected for the public to be abreast of what is being done, to be followed by sod-cutting ceremony.
Dominic Shirimori/Ghanamps.com