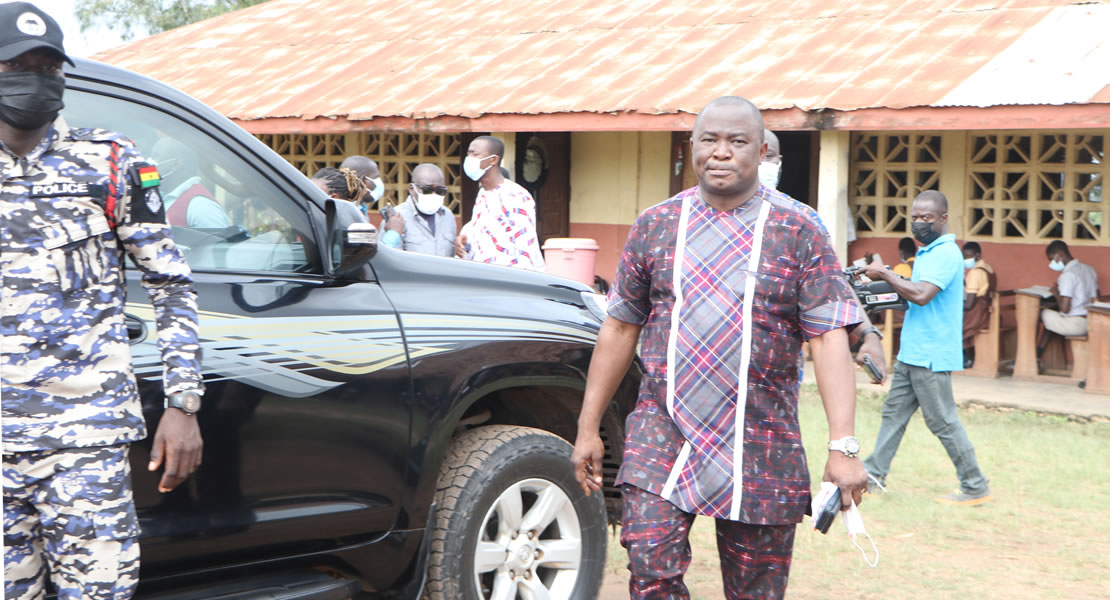 September 19, 2021
As part of preparing junior high school (JHS) students ahead of the final examination, Member of Parliament for Akim Oda, Alexander Akwasi Acquah has organised pre-mock exams for all the forty (40) junior high schools including private schools in his constituency.
 The MP on Thursday and Friday, September 16 & 17, 2021 went round some of the schools to visit the candidates who took the mock exams and encouraged them to strive for the best and make the constituency proud in their final exams. In all one thousand, six hundred and eighty-eight students sat for the exam.
Some of the schools visited were Ridge Experimental JHS, St. George Catholic JHS, Birim MA JHS, Old Oda Town JHS, Anglican JHS, Frimpong Manso JHS, Oda New town JHS, Freeman JHS among others.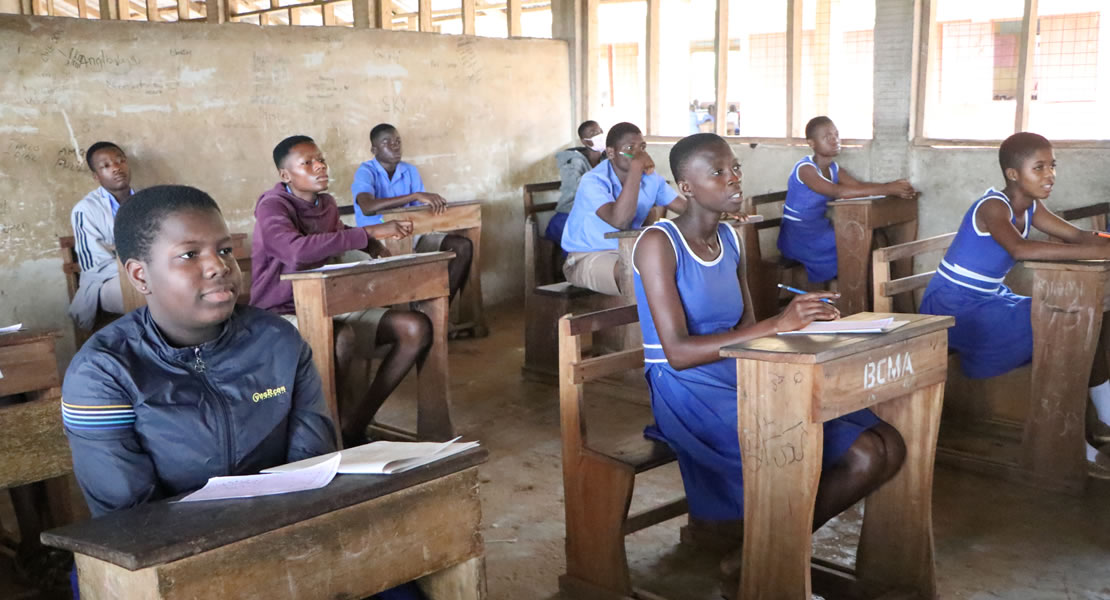 It was revealed that about thirty thousand Ghana cedis was spent on the pre-mock exam.
Mr. Akwasi Acquah at most of the schools visited told the children he has their interest at heart and wants them to pass and pass well. "It is true we do not have police around; we want you to have a feel of how the main exams would be and for you to pass and enjoy the president's Free SHS, do not take these exams for a joke, write as if you are writing the final exams".
"Again, I want to see Akim Oda on top when the rating is done nationally" and promised that there would be prizes for students who perform very well. "We would not just spend the money and sit somewhere, that is why we are going round to encourage you".
Kwaku Sakyi-Danso/Ghanamps.com