July 29, 2023
Member of Parliament for Akim Oda Alexander Akwesi Acquah has urged the youth in his constituency to take the MP's two weeks sponsored digital skills training seriously; pointing out to them that in the current dispensation ICT is making a lot of people better and has become the order of the day.
The youth will be taken through basic training in ICT like introduction to Microsoft Windows, office applications and internet usage/social media, the intermediary will be web development, web design, mobile App development and graphic design.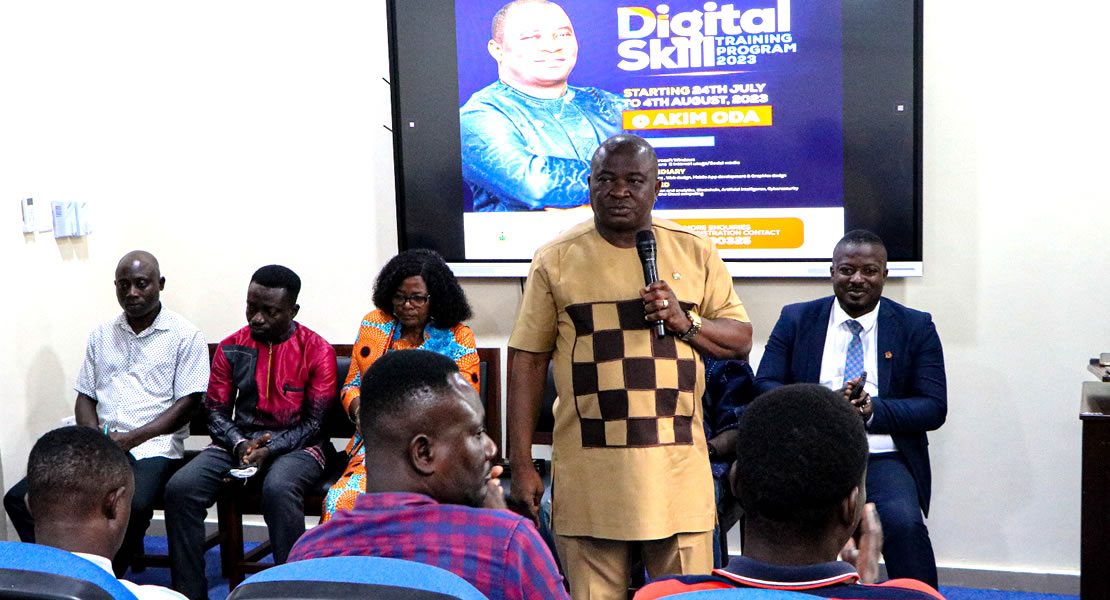 Whiles the advanced training will focus on data virtualization and analytics, blockchain, artificial intelligence, cyber security, ethical hacking and cloud computing.
To inspire the youth, he pointed out to them that the source of worth of the current Food and Agriculture Minister Brian Acheampong is Corley from ICT.
Mr. Acquah further pointed out that, as a nation we did not get into ICT at an early stage, "we are still grabbling with it".
Speaking further on some related developments that would inure to the benefit of beneficiaries of the digital skills training program, the MP disclosed that the burnt central market currently being reconstructed would be ready by the end of the year.
And it would be the biggest, most fashionable and most modern market in the Eastern Region of Ghana.
"It means it's going to attract a lot of shops and business that will need a lot of advert, website and exposure. The market as an entity will have to be marketed to attract people we want to see it.
The implication therefore is that the knowledge they have acquired would be put to good use as they provide services to the traders who need them.
He warned beneficiaries to not exhibit the usual behavior of taking the training for granted because it is free; adding that the money that has been invested in training them could have been given to them but that would not last as the knowledge acquired would be with them forever.
Kwaku Sakyi-Danso/Ghanamps.com