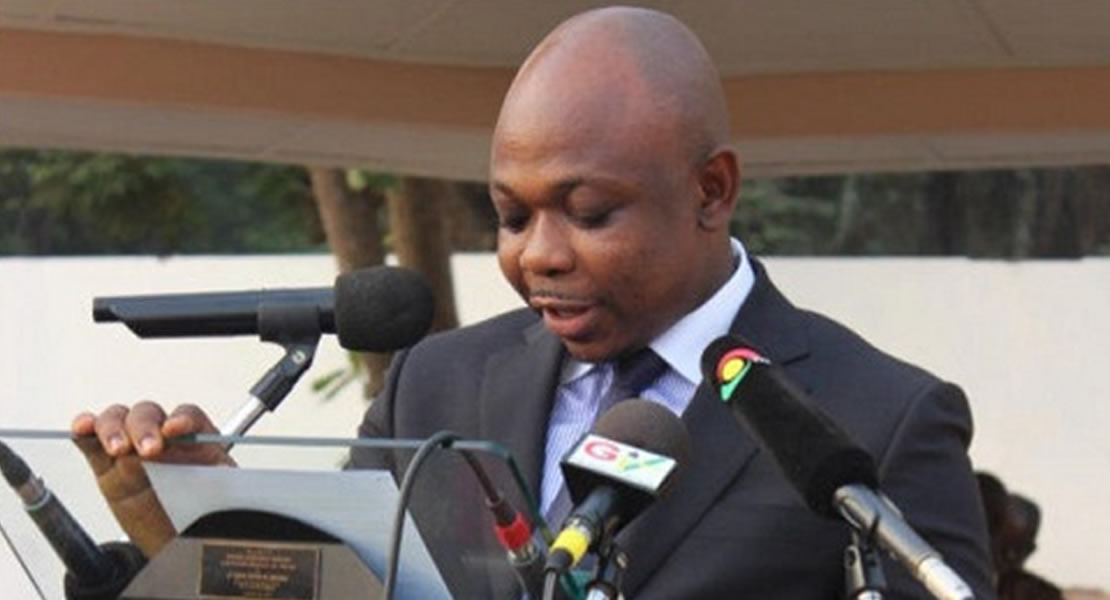 September 20, 2013
A deputy Minister for the Interior, James Agalga is accusing a former Attorney-General Nana Akufo-Addo of failing to represent the interest of the state resulting in the $19.5m judgment debt given in a U.K court in favour of a French multinational bank Societe-General.
He said Nana Akufo-Addo was "reckless" in withdrawing the services of external solicitors who were representing the state after Societe Generale dragged the government of Ghana to court.
He was speaking on Multi TV's Newsfile discussing matters arising from the sale of an oil drill ship to pay off a debt on the books of Ghana National Petroleum Corporation (GNPC).
The ex-GNPC boss Tsatsu Tsikata, revealed that prior to the sale of the drill ship, Societe Generale had lost two law suits filed against GNPC and suggested that the French company was on its way, to lose for the third time in a case it had filed in a UK High Court.
James Agalga says, all this changed when the 2012 Presidential candidate of the New Patriotic Party (NPP) was appointed Attorney-General in 2001 by the Kufuor Administration.
Agalga says the new Attorney General terminated the services of Ghana's external solicitors insisting that the department was taking over legal representation of the case.
The deputy Interior Minister continued that the A-G "consistently refused to show up in court" conceding an advantage to counsel for Societe-General to amend their writ and secure default judgment against the Republic of Ghana.
He insists the "blame lies on the doors of Akufo-Addo, K.T Hammond [deputy minister of energy who sold the ship] and government" of former President John Agyekum Kufuor.
He is therefore challenging the former A-G to "to come and explain to us why they terminated the service of solicitors we contracted in the U.K"