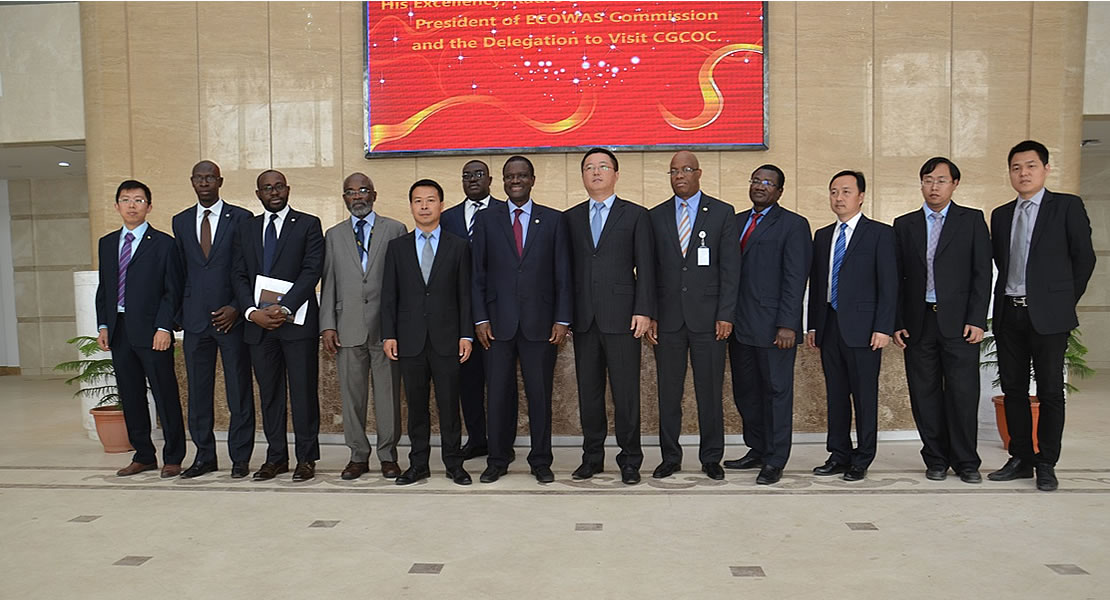 June 1, 2013
The Member of Parliament for Asikuman-Odoben-Brakwa constituency, Hon. Georgina Nkrumah Aboah has welcomed the new Ghana-China collaboration agreement which is geared towards the improvement of capacity building and poverty eradication in various communities.
She noted that July, 2013 marks exactly 53 years of the Ghana- China relationship, however furthering that the Chinese government has done comparably well as far as capacity building and poverty eradication are concerned.
The Legislator made the assertion when she led some government officials on a tour to some selected communities within her constituency to inspect various completed projects which secured funding from both the Chinese and Ghana governments.
The projects includes an ultra-modern Kindergarten, Primary and Junior High School classroom blocks and also a new teachers' quarters at Amanfopon. The rest are community and Information Communication Technology centers for Fosuansa and Breman Kokoso among others.
Hon. Nkrumah Aboah further disclosed that the projects in all secured 1.5 million dollars of the total contract sum from the Chinese government whiles about 500,000 dollars was realized from the Government of Ghana.
She was optimistic the move could go a long way to improve education in the various beneficiary communities and thus expressed a warm appreciation to the Chinese government for the support.
Also on his part, the Minister of Local Government and Rural Development (MLGRD), Hon Kwadwo Oppong Ofosu advised communities to develop ways of identifying and taking sole responsibility of their own developmental needs and also use support from the various transfers of resources to ensure sustainable developments as a mean of strengthening capacity building.
He said this could help augment efforts made by various assembly's through their Internally Generated Funds (IGF) which are basically geared towards ensuring infrastructural development in various communities.
The Minister however expressed worry on how the recent introduction of transfers of resources such as Common Funds from Central Government has reduce communities ways of identifying problems within their society and also deploying strategies to ensure constant development.
"When common fund and other transfer of resources from central government were introduce we realized that the self-help spirit that communities had in identifying, designing and implementing their priority needs have being left on us" he lamented.
Mr. Ofosu Oppong also expressed appreciation to the Chinese government for their support in strengthening capacity building and also playing a major role in terms of decentralization as far as Ghana's system of governance is concern.
Emmanuel Frimpong Mensah/GhanaMPs.gov.gh