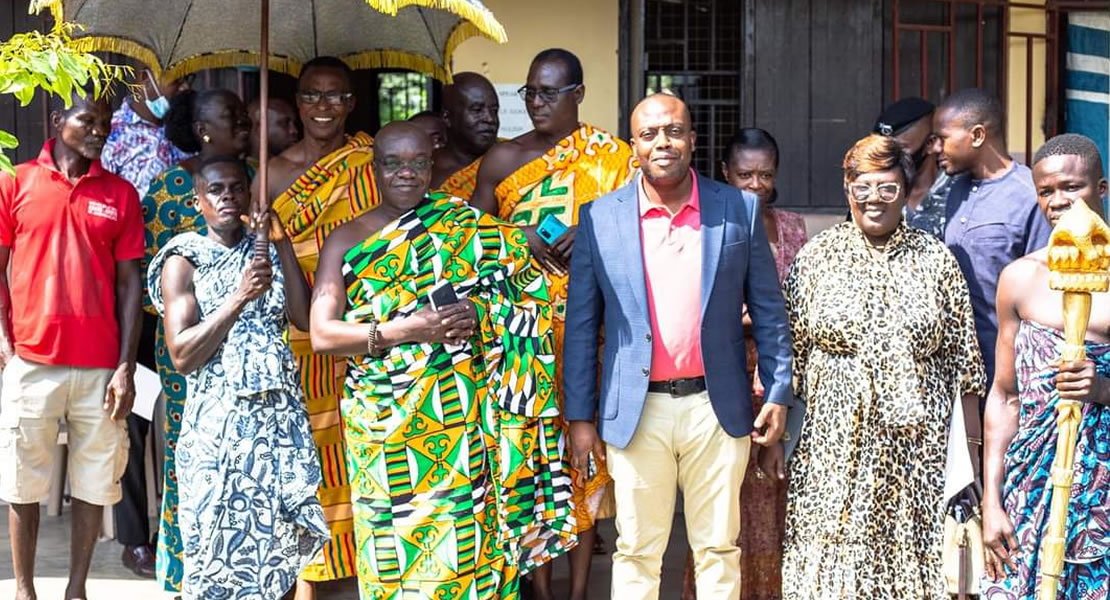 Hon Thomas Ampem Nyarko
June 22, 2022
The Member of Parliament for Asuogyaman Constituency in the Eastern Region, Thomas Ampem Nyarko on Monday, 13th June, 2022 launched a new educational program dubbed "Let's Read Together" at Senchi-Ferry Methodist Primary School.
The program which is aimed at helping pupils in basic schools across Asuogyaman District to improve on their reading and comprehension skills would see the Member of Parliament visiting selected schools every Mondays to read a passage with pupils after which the pupils will be asked questions from the passage to answer.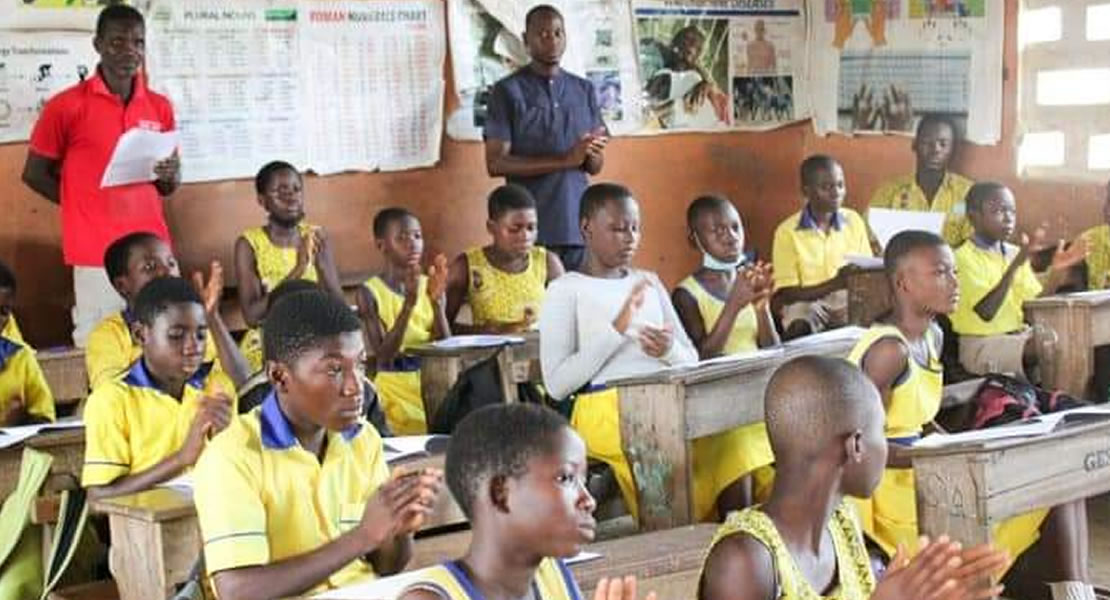 Speaking at the launch of the program, Nana Ofei Addo Agyeman II, Chief of Senchi and Nifahene of Akwamu Traditional Area, praised the MP for his numerous educational programs in the district.
 He also encouraged the pupils to take motivation from the MP who was once a teacher, to develop interest and skills in reading. He said that would improve their vocabularies and confidence whenever they are speaking among their peers.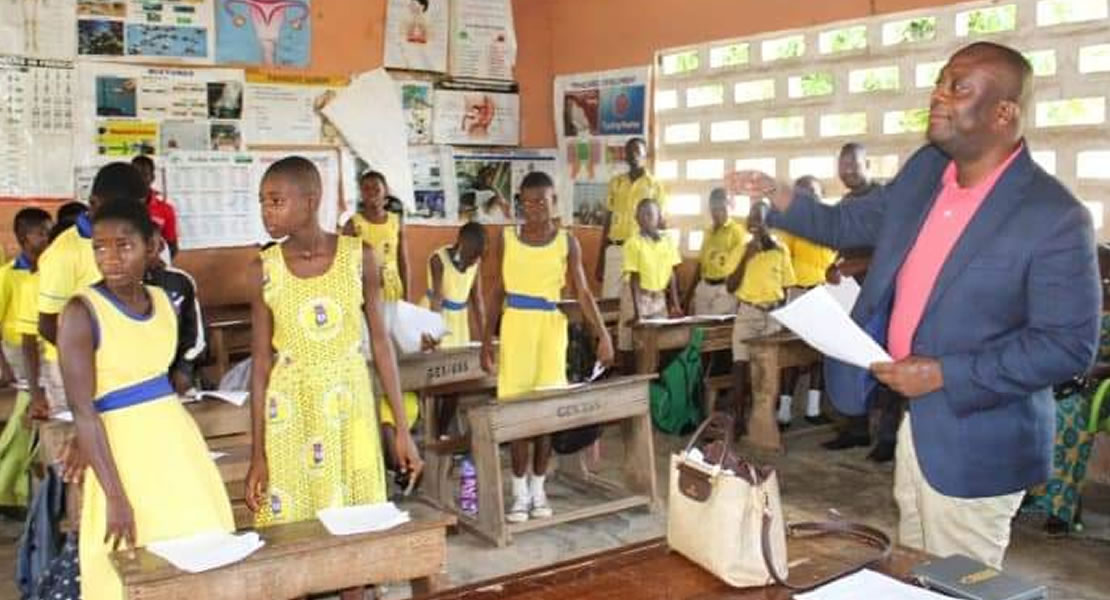 The Member of Parliament, The Nifahene of Akwamu Traditional Area, The District Director of Education; Madam Augustina Adwoa Owusu and The Reverend Pastor of Senchi Presbyterian Church; Rev. Elijah Foh Amaning took turns to read a passage with Primary Five (5) pupils titled "Champion Runner".
Mr. Thomas Ampem Nyarko later gave out school bags, books and other learning materials donated to him by a foundation called "Heavens Relief" to the pupils. In all about 200 pupils benefited from this donation.
The headmistress of Senchi Methodist Primary School; Madam Susana Debrah was very grateful to the Member of Parliament for selecting her school for the launch of the Program which makes them the first beneficiaries.
Ghanamps.com