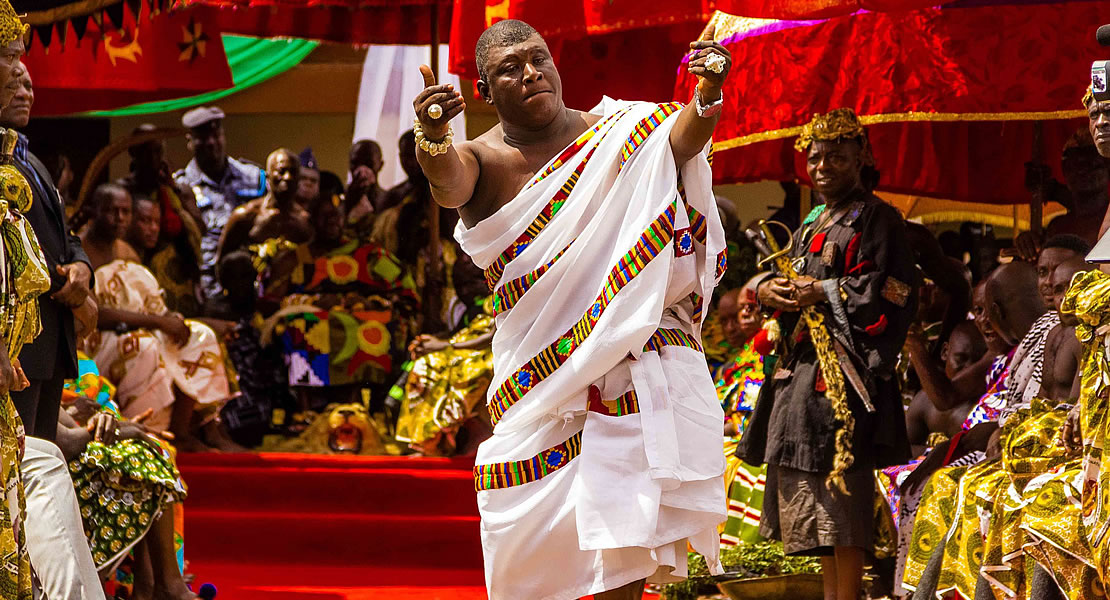 October 15, 2013
The Atebubu–Amantin District Chief Executive Mr Sampson Owusu Boateng together with the Member of Parliament MP Mr Sanja Nanja have jointly made a donation to the traditional council in support of this year's "Foryawo" yam Festival.
At a brief presentation ceremony at the Omanhene's palace the two parties jointly presented two bottles of schnapps and an unspecified amount of cash to the Atebubu traditional council in support of the festival which ends on Sunday October 13th 2013.
In a brief remark, Mr Owusu Boateng called for an elaborate and timely planning of the festival in collaboration with the Assembly in order to attract government functionaries and also market the district.
He said contrary to what some will want people to believe, he has a very cordial working relationship with the MP which has culminated in the delivery of nine power transformers to the district which among others will help solve the water problem faced by the people living in Atebubu and its environs.
Mr Sanja Nanja on his part recounted the circumstances leading to the allocation of the transformers adding that they were an allocation under Self Help Electrification Project SHEP 4.
He added that he was also working to secure some assistance for the laying of the main transmission pipelines to ensure the people enjoy uninterrupted water supply.
He promised to assist the DCE in every possible way to ensure the development of the district.
The President of the Atebubu traditional council Nana Owusu Akyeaw Brempong II welcomed the suggestion of the DCE and bemoaned the traditional council's inability to attract decision makers to the festival over the years.
He urged the DCE and the MP to unite for the development of the district.
ISD