April 23, 2020
Minority Chief Whip, Mohammed Mubarak Muntaka has taken a swipe at the current affairs show host of Metro TV's "Good Evening Ghana" host, Paul Adom Okyere for his unwarranted attack on Dr. Zanetor Rawlings on her comments on distribution of food to poor and valuable on partisan basis.
According to him it is wrong for Paul to say Dr. Zanetor is from a privilege background and is in Parliament by accident.
"We have even suggested that a non-partisan committee be set up to ensure fair distribution of food. We asked for those details when the Finance Minister came to the House but were not provided", he lamented.
He further pointed out that journalism has ethics, same as Parliament has a Standing Order.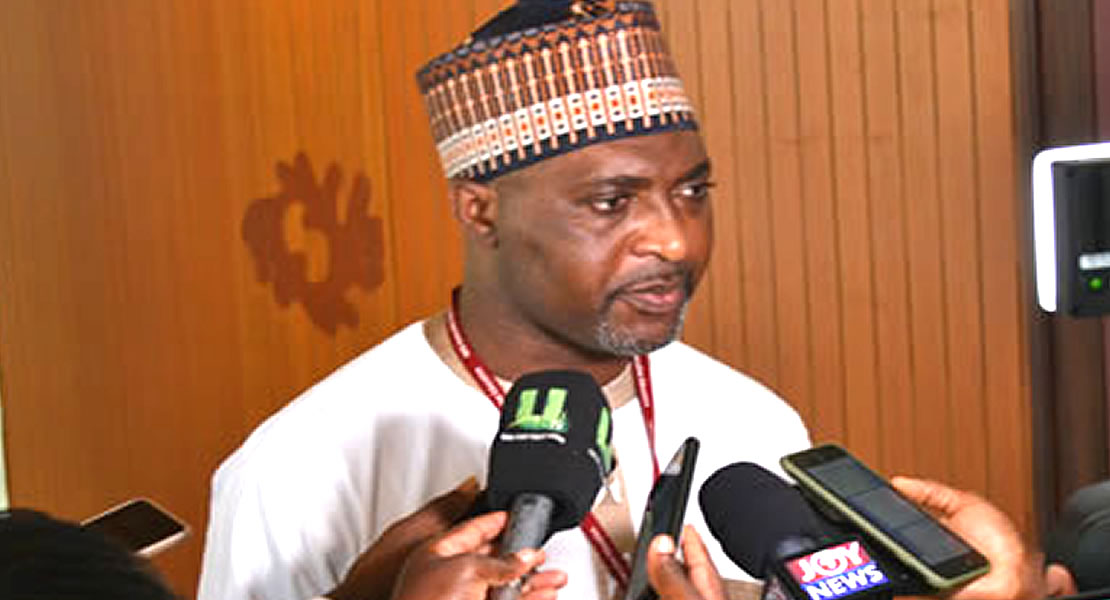 In a brief with journalists he pointed out that a lot of people have made attempts to represent their people in Parliament but are unable. "In this chamber, every MP is here by accident, people were begged to become MPs, there were people who did not plan to become MPs but they are MPs now".
Mr. Mubarak Muntaka recounted his story by saying he was forced to become a lawmaker, saying he planned to do only one term after which his party should get a candidate to replace him. "I am still doing my one term, am I not an accident MP? Among us who was born to become an MP?" he queried.
And advised that as a country we should be careful the way we treat each other, and if you disagree with what one says, as a journalist you should be professional.
"If we are to descend into the gutters with Paul Adom Okyere we would get back to his days is school, how he was performing in school which exams he wrote and how he moved to become a journalist. It would be like we have left the issue of COVID-19 which is important to all of us now".
He further pointed out that someone like Paul who has been in the media for quite a long no matter how he was pushed by the opposition or those in government he needed to remain professional and go by ethics of journalism.
And lamented over the practice where activists of the ruling government led NADMO officials in the distribution of food making it purely partisan process in the lockdown areas that had the Minority MPs in Accra and Kumasi.
Kwaku Sakyi-Danso/Ghanamps.com