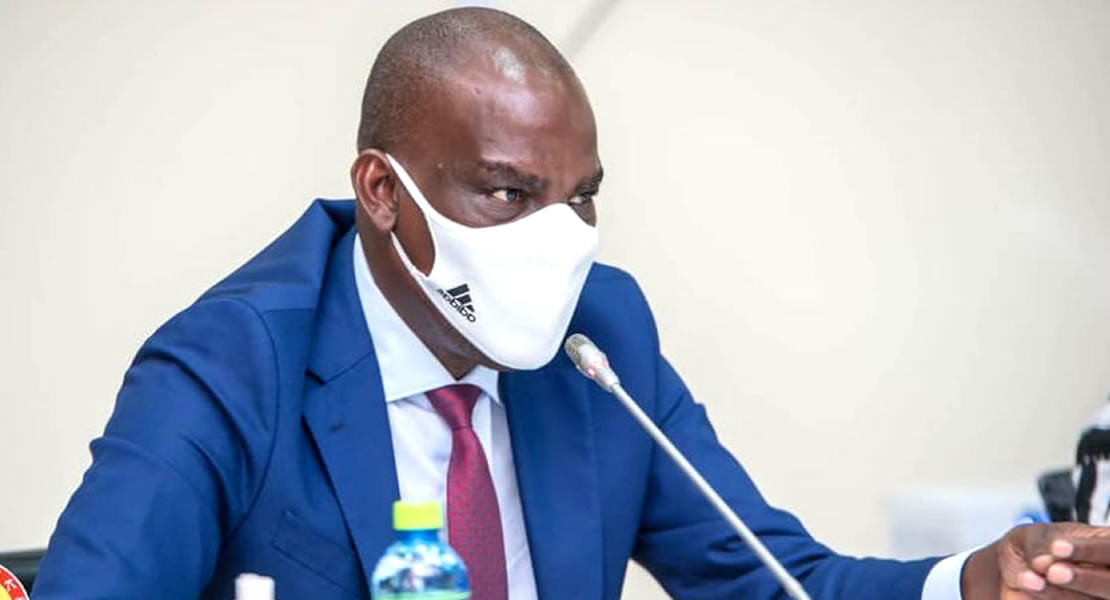 June 9, 2021
The Minority Leader, Haruna Iddrisu has sent a strong signal that any attempt to weaken the National Democratic Congress (NDC) would be strongly resisted to safeguard our democracy.
Addressing the Parliamentary Press Corps on the petition by the Chief Justice to the Disciplinary Committee of the General Legal Council on his alleged comments for investigation, Mr. Haruna wondered if there is an agender against the NDC.
And stated that Dr. Ayine is not the only member of the NDC that has been invited by the General Legal Council but few other members of the party.
"We note with regret that the Chief Justice is on record in recent times to have demonstrated his intolerance for dissenting views, particularly those emanating from Minority Members of Parliament. Not long ago, the Hon. Rockson-Nelson K. Etse Dafeamekpor, the NDC member of Parliament for South Dayi, received a similar invitation to appear before the Disciplinary Committee of the General Legal Council. We are also aware of invitations to other members of the National Democratic Congress in the very recent past for statements which allegedly criticized some decisions of the Supreme Court."
He said "the NDC remains the only credible alternative in Ghana's Democratic politics, and attempts to weaken it must be resisted by well-meaning Ghanaians that cherish democratic governance."
According to the Minority, this is the first time that any Chief Justice in Ghana is descending into a pure matter of discourse to prevent a Member of Parliament and a lawyer from freely expressing his right to free speech in a matter not pending in court but a judgement of the Supreme Court. And asked if "this could be fighting a proxy electoral battle on someone's behalf?"
Mr Haruna calls for safe guarding of our democracy, and this must be built on the foundation of freedom of expression and tolerance for descent.
The Minority believes the Chief Justice's office is high enough not to be leading in this kind of process to deepen the growing concern about the culture of silence, which is gradually lingering its ugly head in our democratic dispensation.
"Is it not the case that judgements of the Supreme Court are in the public arena opened to discussions, criticisms, analysis and intercourse and this probably was one of the objectives of the CDD's Round Table discussion. We note with satisfaction that CDD's credentials and their contributions to the evolution and development of our democracy remain paramount. Is it wrong for an astute academic of Dr. Ayine's standing to make academic commentary or criticism of a judgment delivered by the Supreme Court and by extension expressing an academic opinion on the independence of the Judiciary? We therefore conceive of Dr. Ayine's comments seeking to improve the administration of justice, we do not share the view that he over stepped certain bounds", the Minority stated.
Domini Shirimori/Ghanamps.com