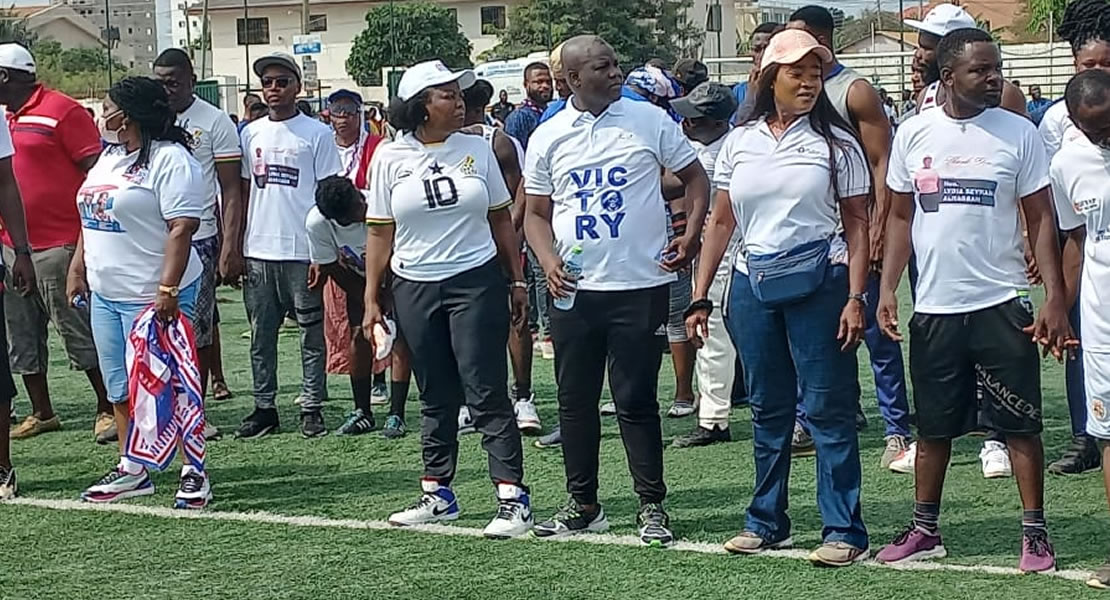 March 4, 2023
Member of Parliament for Ayawaso West Wuogon Lydia Seyram Alhassan on Saturday, March 4, 2023 organised a health walk for her constituents when she presented "walking the talk" as part of energizing her base to the party to break the eight (8).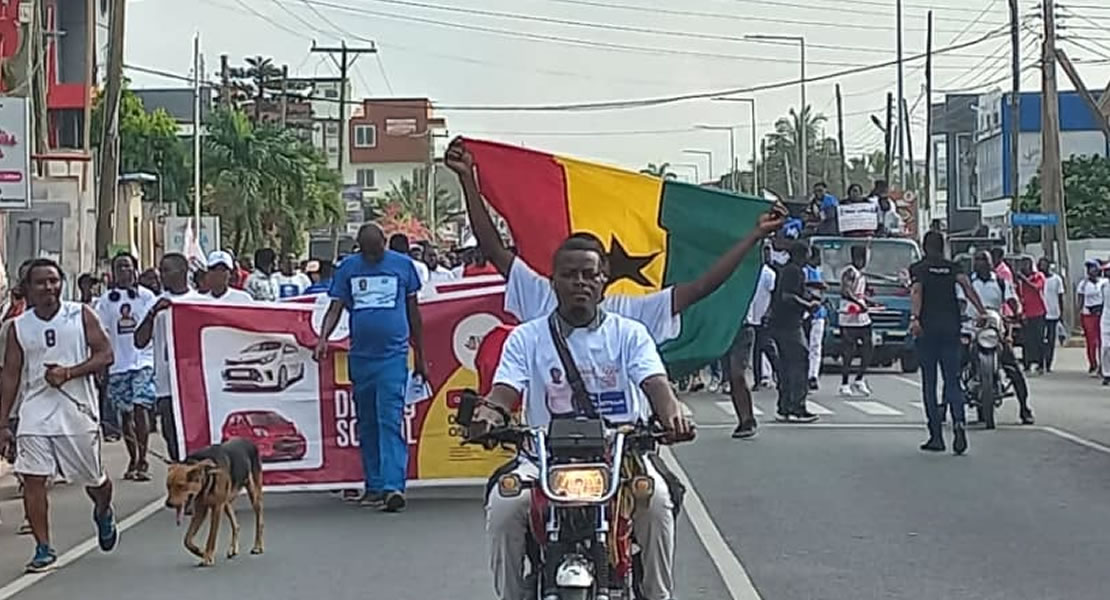 Deputy Majority Leader Alexander Kwamena Afenyo-Markin, Municipal Chief Executive (MCE) Sandra Owusu Ahenkorah, constituency chairman of the New Patriotic Party (NPP) and tertiary students were present to support the health walk.
The MP asserts that "we need to be healthy, we need to energize ourselves for the task ahead and I thank you for your understanding that the task ahead is not a small job, so therefore we need this regularly; a healthy nation is a wealthy nation and it's something we would do regularly", she said when she addressed her constituents after the exercise.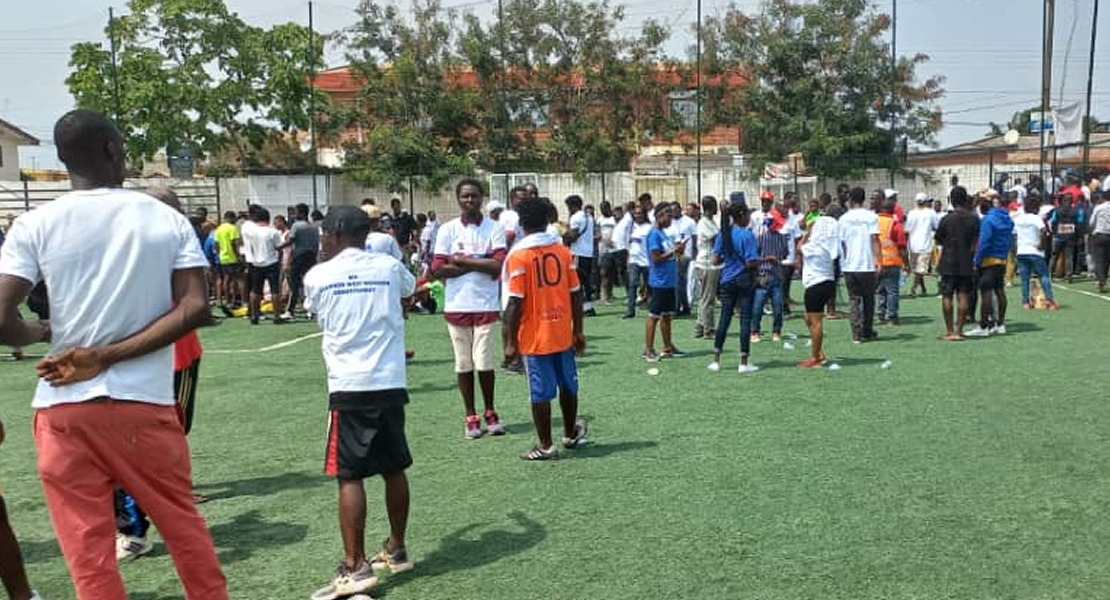 The MP further added that the New Patriotic Party needs to prepare and be ready for the great task ahead in 2024 and emphasised the need for unity as a constituency, as they work together a few people who are not part of the training should join the training for them to work together in breaking the eight (8).
She pointed out that her constituents are aware of the happenings across the globe, and Ghana as a country has been equally affected but assured that measures that have been put together, it would not be long the economy would boom again.
On the upcoming limited registration, she urged her constituents who were unable to undertake it, whiles others because of COVID-19 were somewhere else that this is the time to register and transfer their votes.
She also admonished them to get involved in the Assembly elections and not to assume it is for only a section of the constituents.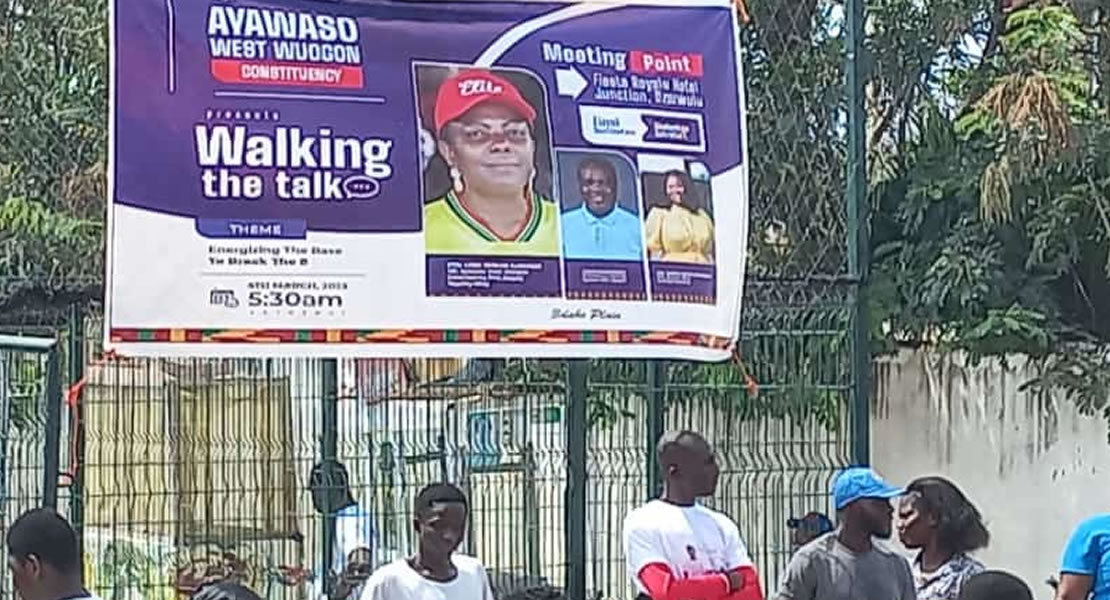 The lawmaker recounted that within four years as the representatives of the people in parliament she has been able to push for developmental projects in Abelekpe where she renovated their school building and pushed for the construction of an Astroturf and almost all the electoral areas have received one project or the other.
"My constituents, you have a lot to be proud of; you have the message and a product to sell and we are looking up to you, I would work for us to achieve victory again", she stated.
Kwaku Sakyi-Danso/Ghanamps.com