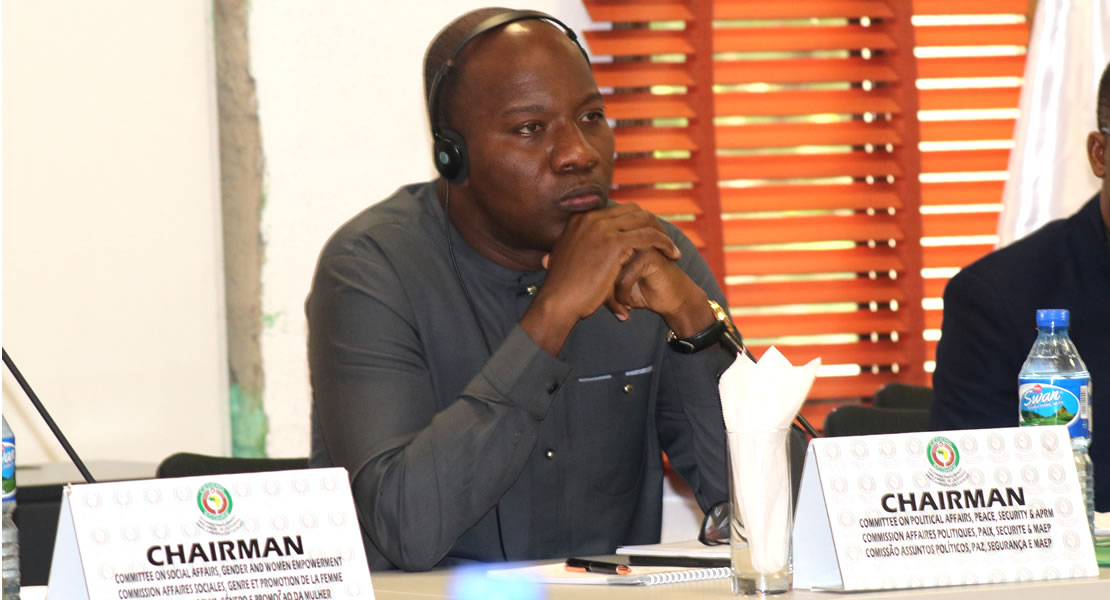 Hon Mahama Ayariga,
June 21, 2022
First Rapporteur of the Community Parliament's, Committee on Political Affairs, Peace, Security and African Peer Review Mechanism (APRM), Mahama Ayariga, has advised the Economic Community of West African States (ECOWAS) Commission to change its policy of no engagement with terrorist in the sub-region.
According to him the policy of, "you would not talk to them is not the right way; ECOWAS must change its strategy and engage, if you do not talk to them and bring them to the table to dialogue yet you said you are mediating with the military Juntas?".
Again, "who is a terrorist that is the point I want to make here. Who determines that this or that person is a terrorist and just because of what chairman has said, let us be careful how we define the problem, if we define it as a problem of terrorism then you go with the tool of dealing with terrorism; but if you define the problem as one of governance you would respond with a governance solution".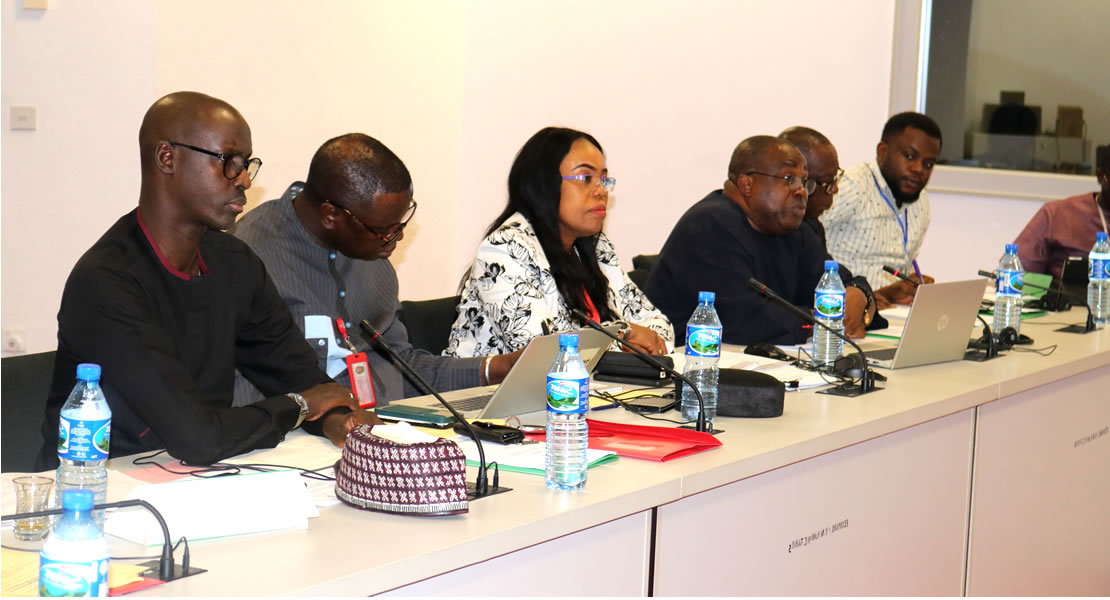 Mr. Ayariga made this remarks on Monday, June 202022 when the joint  Committees on Political Affairs, Peace, Security and APRM Committee, Legal Affairs and Human Rights,  Social Affair, Gender and Women empowerment,  Administration, Finance and Budget Committee  and Public Account, met to review the political and security situation in the ECOWAS region.
Representatives from the Commission, who represented the Commissioner on Peace and Security, were Dr. Onyinye Onwuka, Head of Mediation and Coordination of regional political affairs division, Serign Mamadou Ka Programme Officer, Democracy and Good Governance Directorate of Political Affairs, Dr Dieng Abdourahmane, Head Regional Security Division, Dr Emmanuel Okorodudu, Head of Democracy and Good Governance.
"You started the conversation that, we would not talk to terrorist, if you would not talk to them then you would not know what their issues are and to address them, and you want us to arm you with money, buy more weapons and go and face them when we know weapons would not solve the problems, those you describe as terrorist are sometimes equally well trained guys, they can handle weapons".
Mr. Mahama Ayariga further pointed out that in Burkina Faso the rebels are controlling forty percent of Burkina Faso, and pleaded with officials from the Commission to change their policy direction, "you have tools at your disposal, you have members of Parliament".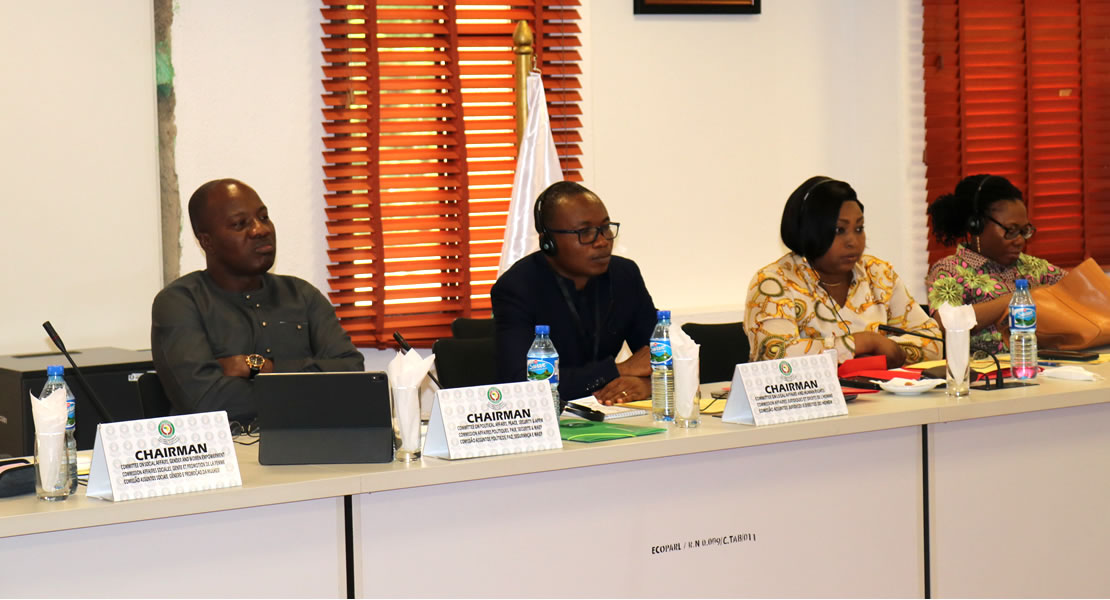 He stated not to sound boastful, at the Committing meeting, there was a problem in Sierra Leone, the president of the Commission at that time had wisdom to say look let the MPs go and let us see if they can solve the problem.
When the delegation of MPs of which he was part of together with the chairman of the Committee Edwin Melvin Snowe Jr. went there, all they did was to call the MPs who were in the ECOWAS Parliament aside and asked, "how can we solve this problem. Their answer was simple; "this problem talk to this person and that person?"
They adhered to the advice of their colleagues and managed the situation dealing with those individuals. At the end their mission was achieved, he stated.
He advised the committee to just call the MPs and ask them to give you briefing of what is happening, "they would tell you everything, you would be able to guide your commissioner better and you would be able to guide the Authority of Heads of States better, and many of the problems would be solved".
The first Rapporteur of the Committee emphasised how crucial it is to involve the Community Parliament, "not that we want work for ourselves, we are also affected by the failure to deliver on the work, so we are appealing to you to reconsider what you define as terrorism".
Again, he pointed out that they live with the branded terrorist, and gave another example in Ghana saying the issue of Fulani herdsmen became a big topic, one day he called the Minister and told him not to blame the herdsmen and he does not know what is happening to them in the bush.
They move three hundred cattle's  across three  countries, and what they have been going through, each cow is about a thousand or two thousand dollars and if he is moving with three hundred sometimes a thousand,  "just multiply that by a thousand dollars; each  person is walking with hundred thousand dollars in the bush alone".
Cattle rustlers attack them in the bush, they steal the cattle they go and sale them, so ultimately they end up finding it necessary to start defending themselves and people do not understand them and say Fulani herdsmen are violent carrying gun. In all these they have not identified the issue properly.
According to him, in Ghana "operation cow leg" was carried out with the involvement of the military to bring the situation under control, but that is not the problem. His colleague Laadi Ayii Ayamba's Constituency shares border with Burkina Faso with customs officer on both sides.
In the event insurgents attack custom officers from Burkina Faso, their Ghanaian  side would stand and watch because they cannot interfere and they go away with track loads of goods and pass through the border and that "whole territory that you say is in terrorist hands they would get to Niger with their goods. But let them see one vehicle branded as government of Burkina Faso vehicle you would be killed, if they stop you and search you and find any document on you that associate you with the states of Burkina Faso you are dead; certainly they have issues with the central government that is why in the beginning I asked if you have engaged them".
The Committee work would be finalised on Wednesday, June 22, 2022.
Kwaku Sakyi-Danso/Ghanamps.com/Abuja-Nigeria