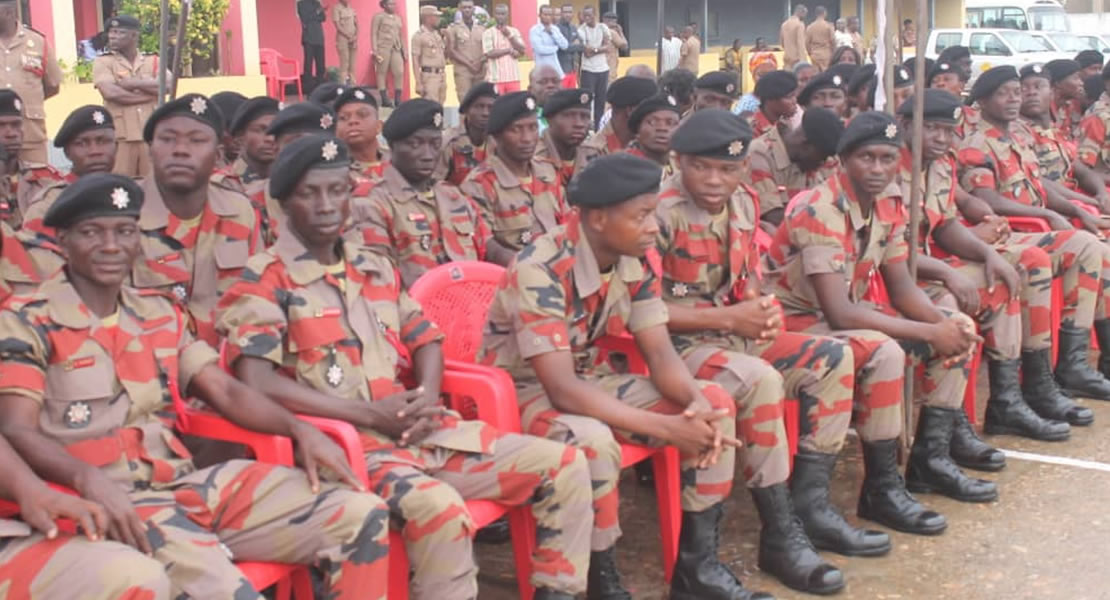 September 13, 2010
The government says the family of the Fire Service lady who suffered a tragic death during a simulation exercise at the Cedi House will be compensated.
The Chairman of the Fire Service Council, Alhaji Amadu Sorogo who is also the Member of Parliament for Abokobi/ Madina, says Mrs Hannah Yawson's family will be properly catered for because she died in the course of duty.
Deputy Group Officer (DGO) Hannah Yawson fell from the fifth floor of the Cedi House tower in Accra last Thursday during the exercise to educate workers on what to do in times of emergency evacuation, and was rushed to hospital.
But the 40-year-old fire officer died around 5a.m. on Friday at the Intensive Care Unit of the 37 Military Hospital, barely 24 hours after the fall.
Fire Service personnel have grieved morosely over the death, saying the incident amplifies the particularly precarious conditions under which men and women of the Service operate.
The Fire Service Council Chair however rejected a suggestion that the incident resulted from lack of adequate equipment for the service.
"I would be surprised if anybody should link this incident to lack of equipment. Without trying to say that we are self-sufficient, I can assure you that…just before Parliament rose, the Belgium facility which has been lying down with the ministry for over 10 years has been approved, the USA facility has been approved, the Indian facility which is bringing us 75 [fire] tenders is well advanced."
He maintained that the government was doing everything it could to adequately resource the Fire Service to enable it protect life and property in the country in accordance with its mandate.
source: joy fm