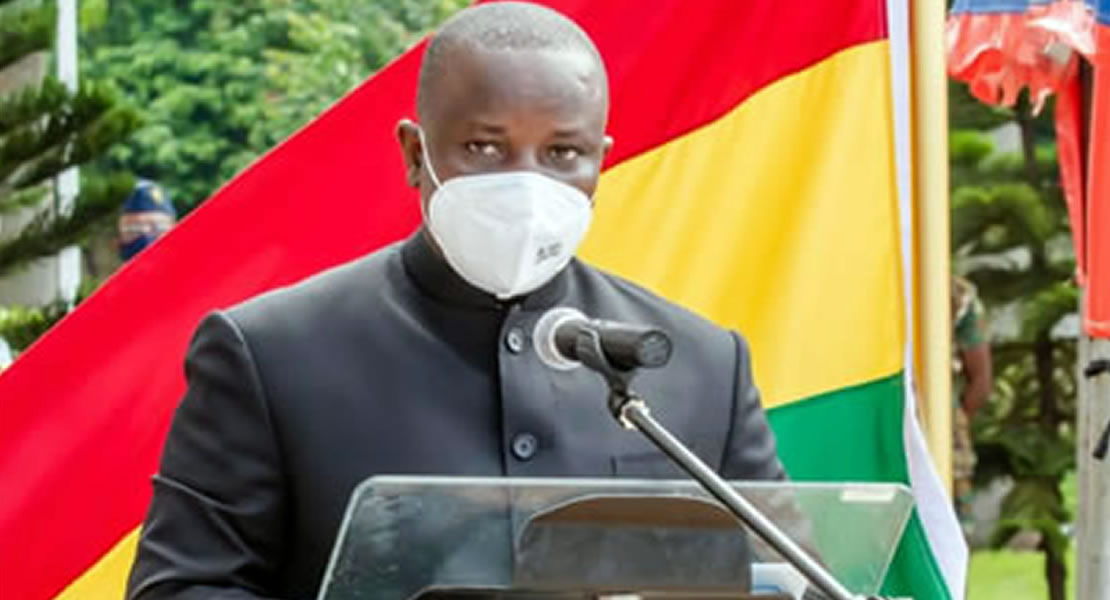 March 28, 2020
Minister for Defense and Member of Parliament for Bimbilla, Dominic Bingab Aduna Nitiwul has taken a swipe at the Minority for boycotting Saturday's sitting.
According to him, their action is a stab in the back to Ghanaians and should be placed on record that when they were needed to pass a stimulus package of two trillion dollars for Ghanaians in the fight against coronavirus they absented themselves.
Last two weeks Friday and this week the Minority Leader, Haruna Iddrisu served notice to the Majority that in the wake of the coronavirus where they need to be strong by boosting their immune system, they would not be part of any Saturday sitting till the House goes on recess.
"Mr. Speaker there is nothing important than to put partisan politics aside and worked together to fight the coronavirus which is an invisible enemy as single united force.  For the NDC Minority to boycott Parliament at this particular time is uncalled for. Mr. Speaker there is nothing important to the average Ghanaians today that in particular Parliament and their representatives   will give them assurance that they are working in their interest in this particular matter".
He further urged that as a lawmaker if you are woken up in the night to come and pass law which would provide a stimulus package for Ghanaians to fight the COVID-19, you have to wake up and come, and he finds it nauseating that the Minority side would boycott parliament, "Mr. Speaker what else are they looking for".
And, noted that this must be made clear to the people of Ghana that when they needed the NDC Minority they let them down.
"Mr. Speaker Ghanaians would demand apology from the Minority side of the House that in this critical time, the most important thing to Ghanaians are their survival and coronavirus is not a rumor in Ghana. The Executive is helping put in place a policy; it is for MPs and Parliament to also do their part, and it is unpatriotic for anybody to do this. Winning elections is not the ultimate for Ghanaians at this moment, power is not what we are looking for, what is power when you do not have the people to rule over?"
The former Deputy Minority Leader called for a strong message to be sent to MPs who boycotted sitting on Saturday and noted further that what is more worrying is that the Majority Leader Osei-Kyei noted that the Minority did not offer any reason for their boycott.
He commended MP for Kumbungu Ras Mubarak on the Minority side who showed up on the floor, and said he would commend him if he chooses to stay and would condemn him if he decides to leave.
"Doctors are dead fifty-one (51) in Italy, we pray nothing like that happens in Ghana, the best we can do as MPs is to support, I would be very shocked if the Minority boycott today's meeting, I hope they are having a caucus meeting and they are late to attending to the House", he lamented.
Kwaku Sakyi-Danso/Ghanamps.com