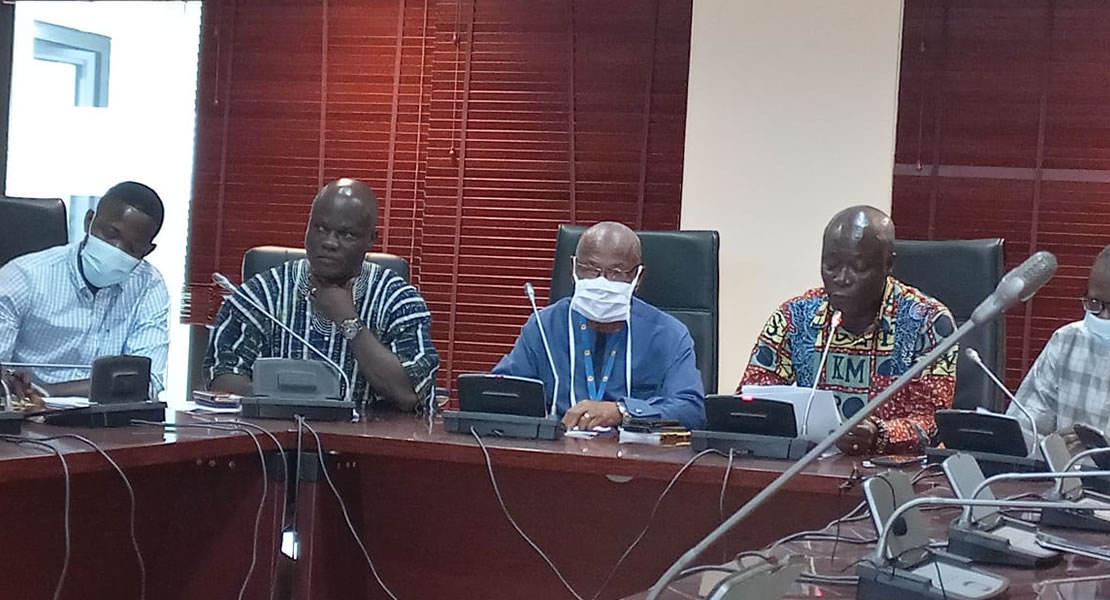 Minority member on Local Government and Rural Development
October 21, 2021
The Minority caucus in the Committee on Local Government and Decentralization has served notice they would be compelled to head to court once again if the government through the Finance Minister fails to release monies owed the District Assembly Common Fund (DACF) for onward disbursement to the various Metropolitan, Municipal and District Assemblies (MMDAs).
Addressing the parliamentary press corps on Thursday, October 21, 2021, they noted that not only is the government owing the DACF Secretariat over 2billion Ghana cedis but sadly, "for the whole of 2021, not even a pesewa has been paid to the DACF. We have been informed that a release letter was issued for the first quarter for an amount of GHS434,291, 958.21. But no money has been paid to the DACF as of today. Therefore, areas have piled up for 2019, 2020, and 2021."
The Minority indicated that the effect of government's inability to release funds to the DACF secretariat is that "the DACF is unable to release funds to the Metropolitan, Municipal, and District Assemblies (MMDAs) for one complete year for their operations".
They called on the government to determine the monies due the DACF within a maximum of one month after the end of each quarter and accordingly release same to the DACF.
Dominic Shirimori/Ghanamps.com