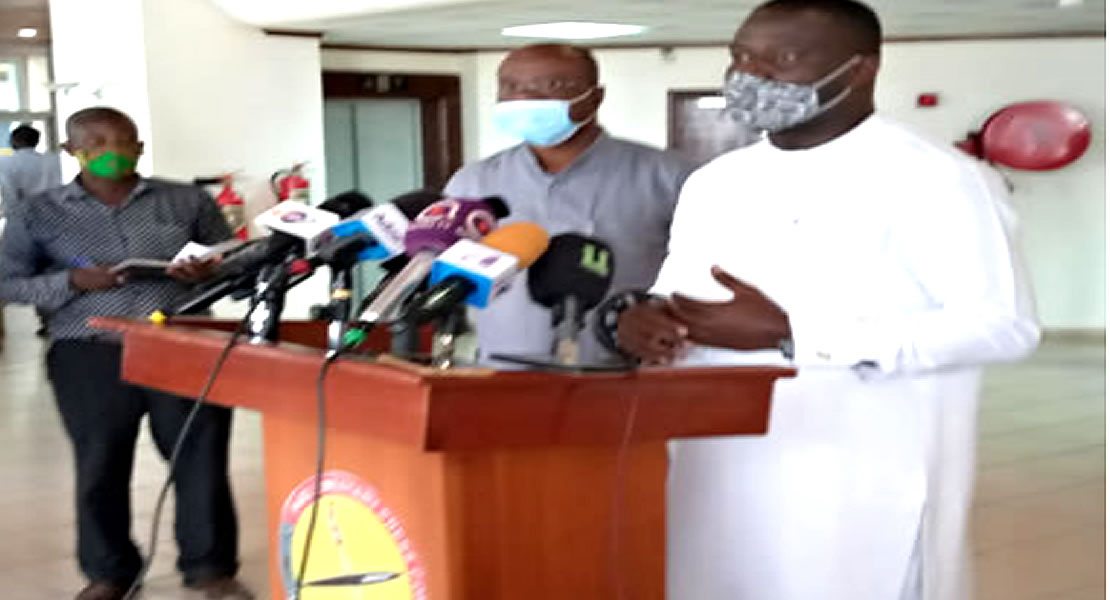 May 26, 2020
Chairman of the Committee on Foreign Affairs of the Republic of Ghana Mr. Frank Anno-Dompreh has said the deportation of Ghanaians from Kuwait was purely on immigration issues.
The Ghanaians there who did not have the necessary documentation the Kuwait Government wrote to the Ministry of Foreign Affairs and Regional Integration and has gone ahead to assist them by issuing traveling documents.
According to him, the Ministry of Foreign Affairs and Regional Integration briefed the Committee on this development.
"It is unfortunate that our nationals should be deported at this time knowing the times in which we are in and I must place on record that it was not done base on COVID-19 and government did what it could do by engaging it Kuwait counterpart".
He further pointed out that it is unfortunate that for the country to be where it is today as government has to study the situation and prepare adequately to receive Ghanaians abroad home.
The Chairman in addressing the media pointed out that he hears his colleagues in the Minority calling for the Ghanaian borders to be opened, but described the call as unfortunate because when that is done you cannot tell the number of people who are not Ghanaians who would want to take advantage of that.
"We need to respect the World Health Organisation protocols and do things properly if nothing at all we have the benefit of hand sight countries who rushed to pick their nationals, and how they have suffered huge losses".
"We have shown good neighborliness in the sub-region and have championed Pan Africanism, we were reliably informed that other nationals who flouted out laws have been deported back. America has suspended the visa lottery to upgrade their immigration rules. Again we need to appreciate the love the President has showed post COVID-19 when America hurriedly brought its nationals we know what they have gone through, the rest is history"
Kwaku Sakyi-Danso/Ghanamps.com