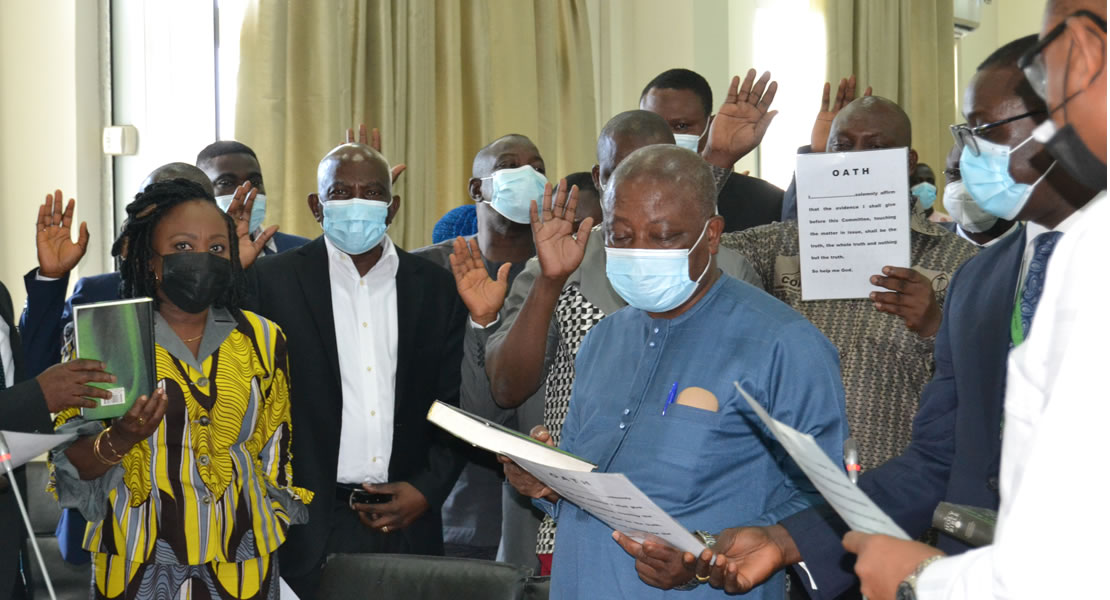 June 30, 2021
Health Minister Kwaku Agyeman Manu has told the Public Accounts Committee (PAC) that in some facilities in the country, doctors and nurses were playing roles as accountants, because those health facilities did not have employed accountants when he took over as a sector minister.
This came to light when he appeared before the PAC on Tuesday, June 29, 2021 as sector minister supervising some health agencies who had one or two infractions the work of the Auditor General captured for the year under review 2017.
According to the Minister there are six thousand five hundred health facilities at the very low district including CHPS compounds, and "health insurance claims are taken by doctors and nurses who are not accountants", he lamented.
Mr. Agyeman Manu told the Committee that this happens because those health institutions do not have financial clearance and further added that since he became the sector minister, he has recruited over hundred thousand workers with administrators and accountants making up the number.
And stated that issues of irregularities with regards to finance for health institutions would be addressed.
    Kwaku Sakyi-Danso/Ghanamps.com