December 7, 2021
The Economic Community of West African States Female Parliamentarian Association (ECOFEPA) would today Tuesday, December 7, 2021 organise an election to elect new executives.
ECOFEPA was scheduled to hold its election at the May/June 2021 Ordinary Session but that could not happen as a result of some controversies that were not resolved after several interventions.
Madam Isa Filomena Pereira from Cape Verde is the outgoing president of ECOFEPA, and the ECOWAS Communication Directorate had announced election for a new ECOFEPA Executive will take place on Tuesday 7th December 2021, at 10 am in the Mini Auditorium of the seat of the ECOWAS Parliament, Abuja-Nigeria.
The Association was established in the year 2002 to support and encourage ECOWAS Community programmes that promote the social, economic, and cultural development of the peoples of West Africa, bringing a parliamentary and   political approach to the ECOWAS gender mainstreaming and towards the execution of the ECOWAS gender policy.
The current president of the association was unanimously elected President in 2018 and sworn in on December 10th, replacing Nigerian Senator Stella Oduah.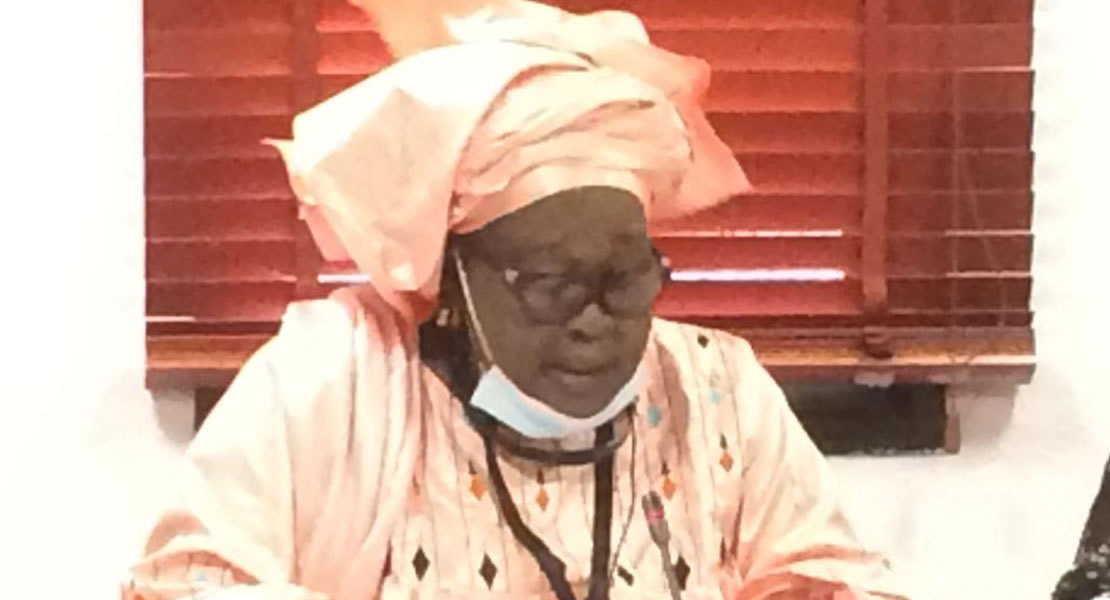 She was elected along with Hon. Kaboule Reine Bertille Sakande Benao (Burkina Faso) 1st Vice President, Hon. Biodun Olujimi (Nigeria) as 2nd Vice President and, Hon. Guiro Ultimate (Senegal) was appointed to serve as Secretary-General while Hon. Fatoumatta Njai was elected as the Association's Treasurer.
It is yet to be made clear as to who are the contenders for the top job but speculations abound that one of the Vice Presidents is likely to succeed Hon. Filomena.
The election is expected to be followed by a presentation and review of the activities of ECOFEPA in the last two years, in which Hon. Filomena is expected to highlight her achievements, challenges, and prospects of the ECOFEPA. The outgoing President's report is expected to also spotlight activities undertaken, income, and expenditure of the Association.
ECOFEPA Members are expected to deliberate and appraise the leadership of the outgoing President in their farewell messages paying a premium on the status of progress on affirmative action taken or not taken by National Assemblies across the sub-region.
Madam  Filomena, while bidding farewell to Members of the ECOWAS Parliament during the ongoing Second Ordinary Session in Abuja-Nigeria said  that  ever since 2007, she has learned a lot and  built good ties with members from across the region, noting that even as she  leaves, she does not consider herself  a stranger in the sub-region.
 "I have friends who I can call on at any time in the French, English and Portuguese Countries in the sub-region," she said.
As part of the ECOWAS Parliament's Standing Committees, is that of the Committee on Social Affairs, Gender and Women Empowerment
The Committee is responsible for matters relating to: Development of an ECOWAS policy on equal opportunities, including equality between men and women concerning employment opportunities; Harmonization of labor laws and legislation on social security; Promoting the exchange of skilled manpower among Member States,  Promotion of literacy, professional training, and employment; Protection of the children's rights and other vulnerable groups; Development of appropriate measures for the protection and assistance of children and other vulnerable groups; Monitoring the local integration of ECOWAS citizen refugees under the ECOWAS Protocol on Free Movement of Persons, Rights of Residence and Establishment; Considering issues causing humanitarian emergencies and their impact on ECOWAS Citizens; Harmonization of legislation on social protection; Solidarity building at the community level; Removal of all constraints that inhibit women from maximizing their contributions and benefits in the sub-regional integration effort; Elimination of all forms of discrimination against women, including customary practices; Harmonization of associations of West African Women's organization with relevant bilateral, multilateral and governmental Organizations.
Ghanamps.com