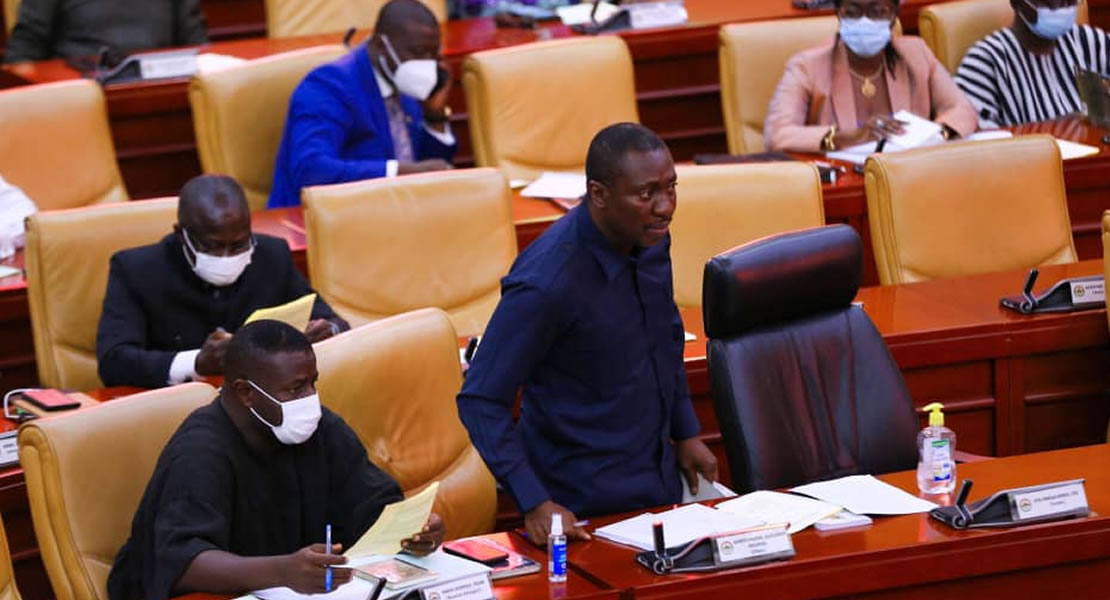 February 15, 2023
The Member of Parliament for Effutu Alexander Kwamena Afenyo- Markin is advocating for hepatitis B to be enrolled onto the National Health Insurance Scheme (NHIS).
In a statement on the floor of the House on Tuesday, February 14, 2023, he noted that according to the World Health Organization, Hepatitis B "is a viral infection that affects the liver and can cause both acute and chronic disease.
The virus is most commonly transmitted from mother to child during birth and delivery, as well as through contact with blood or other body fluids during sex with an infected partner, unsafe injections or exposures to sharp instruments"
Hence the W.H.O. estimated that "296 million people [worldwide] were living with chronic Hepatitis B in 2019, with 1.5 million infections each year however it can be prevented by vaccines that are safe, available and effective", he said.
Most people with Hepatitis B infection don't have symptoms, but experience acute illness with symptoms lasting several weeks, including jaundice, fatigue, and abdominal pain. Acute Hepatitis B can lead to acute liver failure and death.
Long-term complications can include advanced liver diseases like cirrhosis and hepatocellular carcinoma, which can cause high morbidity and Mortality.
"Mr. Speaker, in 2016, at the 69 World Health Assembly, commitment was made by Governments across the globe including Ghana to eliminate viral Hepatitis B by 2030, as set out in the WHO Global Health Sector Strategy on Viral Hepatitis B. With less than 10 years to go, Ghana is lagging in the elimination Hepatitis B. In Ghana, it is estimated that, between 3million to 4.6million people are chronically suffering from Hepatitis B despite availability of all the tools to reach elimination.
A survey I sponsored in 2019 in my constituency indicated that 8.5% prevalence rate of Hepatitis B in the municipality, a disheartening situation for my people in Effutu.
As of 2019, only 30.4 million people globally, representing 10.5% of all people estimated to be jiving with Hepatitis B, were aware of their infection due to the silent nature of the disease while 6.6 million representing 22% of people diagnosed were on treatment.
Despite the high infection rate, viral Hepatitis B can be eradicated with the right instruments. This includes the introduction of affordable and easily accessible Hepatitis B Immunoglobulin (HBIG), monovalent vaccine and antiviral for the prevention of mother-to-child transmission of Hepatitis B. Estimates from 2020 Ghana Health Service press release on World Hepatitis Day showed that an average of 120,000 newborns will be exposed to Hepatitis B virus by their mothers during delivery and up to 90% of these newborns may end up being infected.
These newborns can avert the disease by receiving treatment with Hepatitis B Immunoglobulin (HBIG) and vaccination which is yet to be introduced by Ghana Health Service. The cost of the immunoglobulin is quite expensive (averaging approximately GHc 1000) for underprivileged women in rural areas hence the increase of the disease to their newborns at birth.
Currently, most people especially pregnant women in rural areas lack access to routine testing during pregnancy.
Most pregnant women and individuals testing positive require evaluation for treatment to suppress the virus. Very few, if any, are able to access or afford such services due to its high cost and since it is not available on our NHIS. In the Effutu Municipality, there is no access to Hepatitis B viral load testing which is a key diagn0Stc factor in management of the disease.
Ghanamps.com