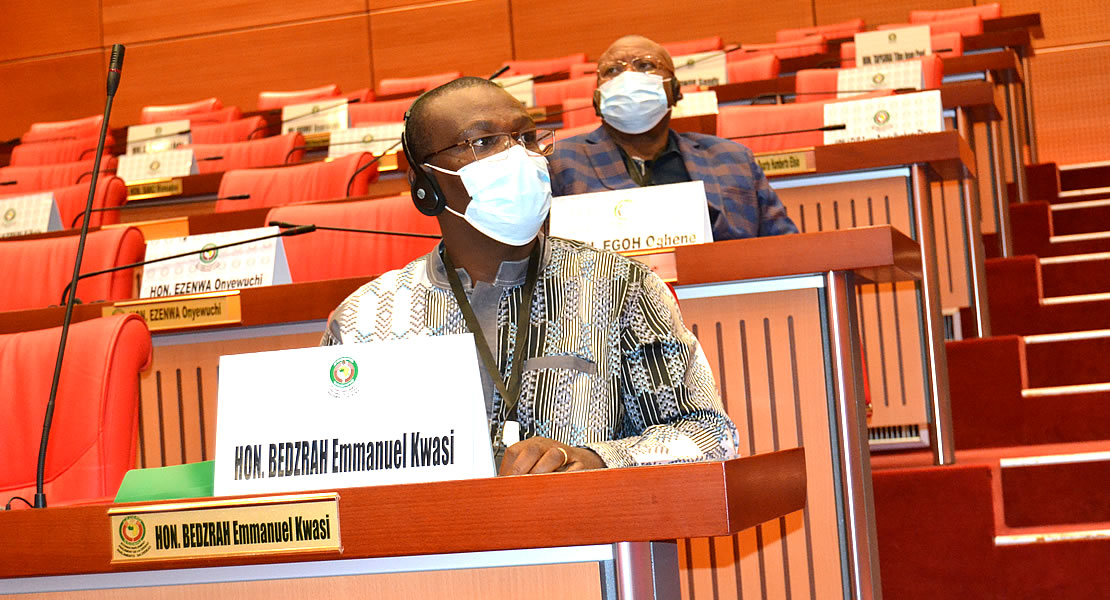 June 7, 2021
A member of Ghana's delegation to the Economic Community of West African States (ECOWAS) Parliament, Emmanuel Kwasi Bedzrah raised concerns with the insecurity situation in Burkina Faso, when they presented country report to the plenary.
According to him most of the people moving from Burkina Faso to Ghana is as a result of the insecurity there and if there is not security in Burkina Faso it would affect the whole of the Community member states and wanted to know what as a country, they are doing to bring stability.
On the text of the ECOWAS Community on free movement of goods and service, he pointed out that they have ratified all the protocols, but was quick to put across that the citizens have not been educated on movement of goods and services.
In response representatives from Burkina Faso noted that the issue of insecurity is not pertaining only to them, but there are border issues of insecurity with Mali and Niger that has a spill over to their country and the insecurity issues, started from an area in Mali and Niger.
In addition, they have the jihadist or terrorist who move into the market space and start shooting indiscriminately, hence they have civilian vigilante groups who fight alongside the national defense forces to protect the country.
And the delegation further noted that, from the last quarter of 2020 till date there has been some level of improvement when it comes to security.
Kwaku Sakyi-Danso/Ghanamps.com/Abuja