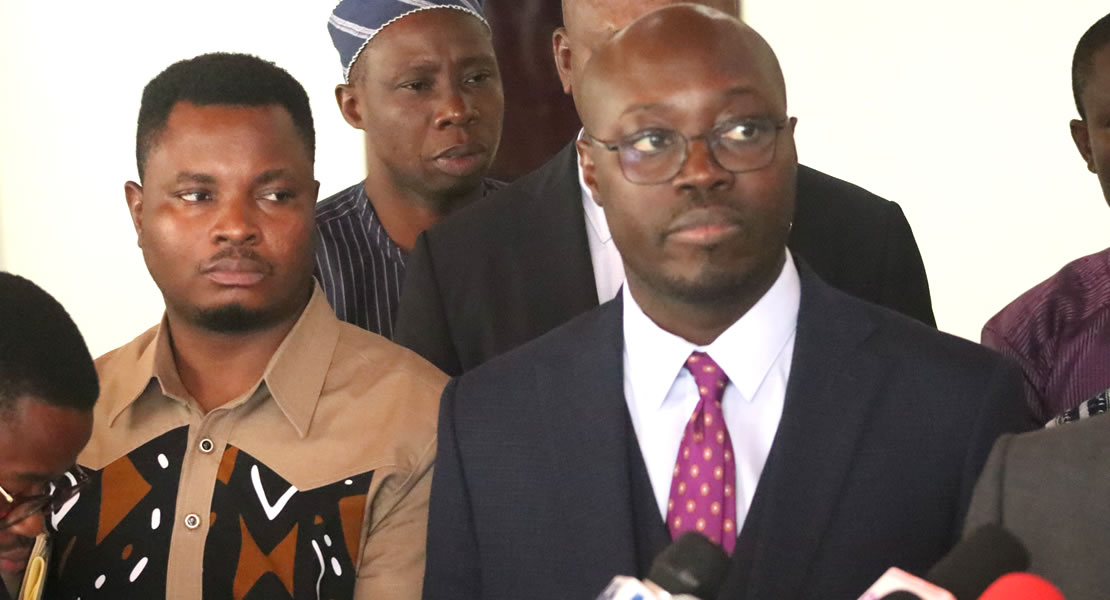 Dr. Casse  Ato Forson
July 6, 2022
Dr. Casse  Ato Forson has reiterated that Ghanaians should expect a very strong International Monitory Fund (IMF) program this time round. "This IMF program would differ from all the other IMF programs the country has had; in fact this would be the first time Ghana would do IMF program with debt restructuring. That means a lot, that means that Ghana would go through another face of HIPC, to the extent that we going to look at our debt and restructure it".
Addressing the parliamentary press corps on Wednesday, July 7, 2022 Dr. Ato Forson said the government is unfortunately not articulating that fact. "They are trying to hide from what is happening by trying to blame Ukraine-Russia War, I do not accept it, and we cannot accept it as the reason why Ghana is in this mess. We are in this mess because of the government's deliberate policy; the government has messed us up big time and they should take responsibility for it".
He insisted that our economic condition is self-inflicted, and the people that took us to this mess must immediately take responsibility. The Ranking Member on the Finance Committee asserts that the Minority would never and can never accept the blame, a blame that suggests that they deliberately rejected government policy; adding that they rejected the government policy because their constituents do not believe in it.
"We told them that they should come to the table for us to design a bi-partisan policy to replace it, they never listened to us. So, I can only say that I saw this coming; most of us saw this coming" indicating that Ghana's economy has had an accident and it would take a long time to repair. He said "Ghana's economy needs body-works, big time body works; probably overhauling of the engine, and it should start from the economic management team, and called on the president to overhaul the entire economic management team.
He called on government to come clean and tell us what exactly the people of Ghana should expect instead of blaming external factors including Ukraine and Russia; stating that per the government's narrations, the Ukraine-Russia war has affected Ghana more than Ukraine because "today as we speak all our economic indices as compared to Ukraine, Ukraine is better than us.
Ghanamps.com