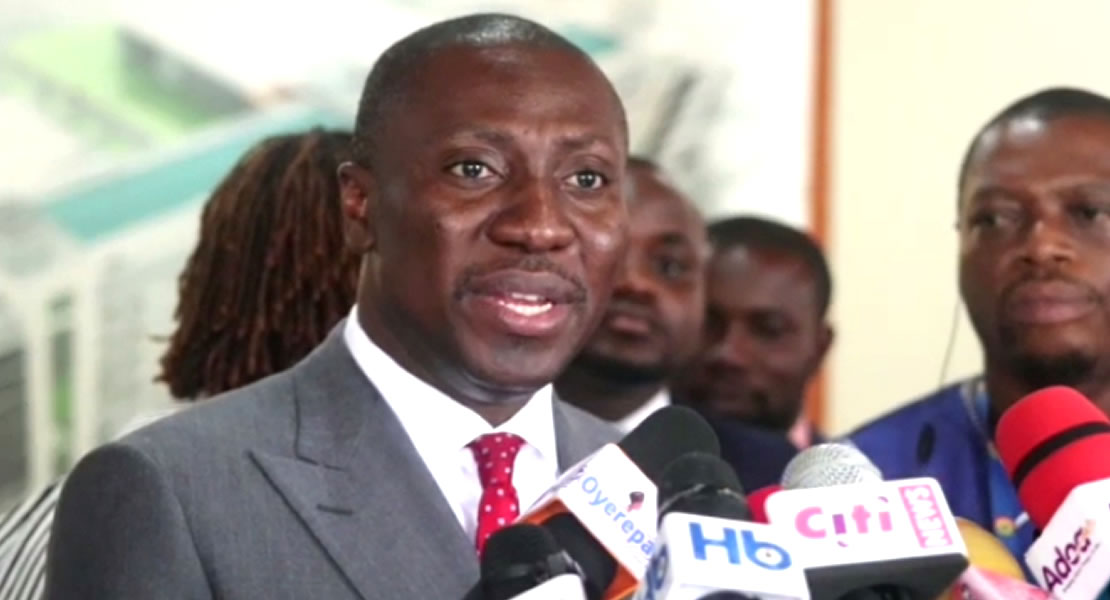 Deputy Majority Leader
July 26, 2022
Deputy Majority Leader, Alexander Afenyo Markin has set the record straight that the Finance Minister Ken Ofori Atta did not come to Parliament on Monday, July 25, 2022 to see parliamentary approval in the presentation of the 2022 Mid-Year Budget review.
According to him, he already has approval on every expenditure he is making within the threshold and the Minority Leader Haruna Iddrisu could not attack the Finance Minister on unconstitutional conduct because the Minister was well fortified by the provision of the constitution.
In a media engagement on Monday, July 25, 2022, he noted that the Finance Minister as part of his obligation to Parliament as provided in the constitution Article 148 came to the floor and he made it clear that he was not before, "us to move for a motion, but to make a statement under the appropriation Act. We provided a celling, so once the Minister is not going outside the celling, it is proper for him to update the House".
Anyone who would attempt to say there was a requirement for a motion to be moved may be in error. This is what he said at paragraph 82, "We concede that times are hard and things are not what we desired, but believe in the overcoming spirit of the Ghanaian people, a spirit that does not cower in the face of challenges. It is this spirit that inspires us as a Government to provide the leadership that is required".
According to him, the NPP government upon assumption of office took immediate steps to implement without delay every single intervention programme it promise while in opposition. In doing so government is not attempt to increase taxation, rather reviewed the taxation they inherited from the NDC government, some were reviewed downwards and some taken off completely.
E-Levy is the first major fiscal policy in terms of taxation that government introduced. "The first major, of cause someone may talk of the pollution levies; all those are minor levies but "I am saying a major levy that was introduced to address some challenges is the E-Levy".
When the NDC was in power Ghanaians pleaded with them to reduce the electricity tariffs they could not do, and when NPP under Akufo-Addo took office electricity tariffs were reduced between 17 to 30 percent, household and cooperate institutions enjoyed rebate, bulk users enjoyed rebate, those are facts that anyone who does not like this government can attest to, he emphasised.
One macroeconomic indicator he noted that from 2017to 2019 this country was enjoying a steady growth even enjoying  a single digit inflation, then COVID-19 pandemic struck which took us all by surprise not only Ghana, the world all over,  so should NDC appointees and MP "come to you and tell you that the difficulties we are in is as a result of mismanagement it is one of the propaganda because the world over every government is complaining one way or the other".
He said for NDC to go to IMF when there was no such crises to turn round and claim they are better managers of the economy because we  have to go to the IMF now for sustainability,  for them to support us to balance our payment means Ken Ofori Atta is incompetent is rich to say the least.
"I see the NDC posture as their usual politics as Mr. Speaker describes it is unfortunate and that we were all thinking the democracy has come this far, they will not want to reason with us by looking at the real issues. As a government we are focusing on reviving the economy that is why government is still putting in place incentive to support the economy".
Kwaku Sakyi-Danso/Ghanamps.com