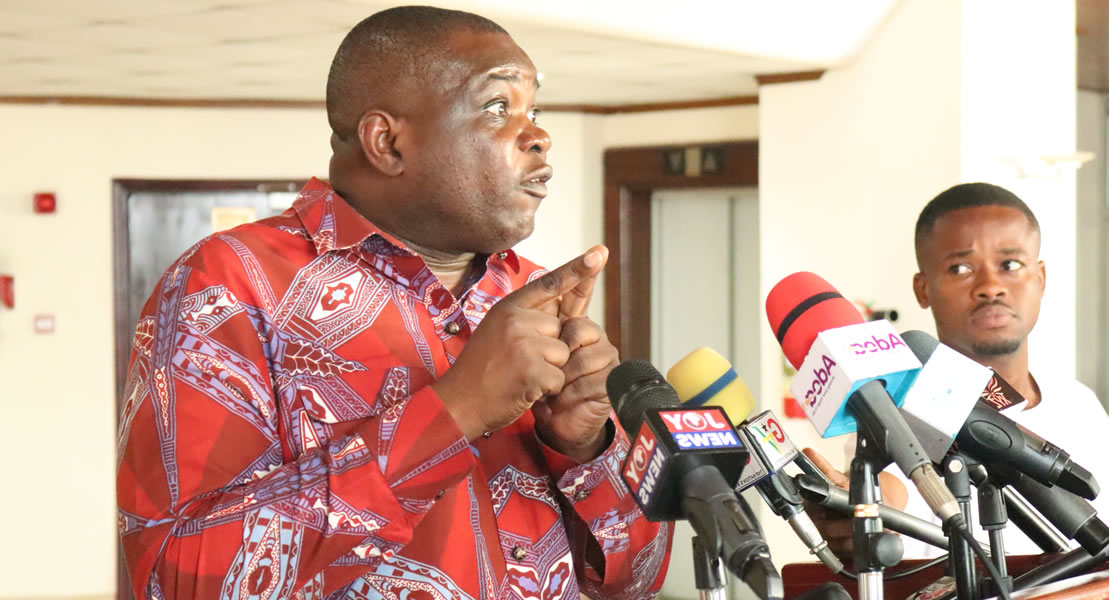 Kwame Agbodza
July 26, 2022
The Ranking Member on the Roads Committee of Parliament, Kwame Agbodza has lashed out at the Finance Minister, Ken Ofori Atta for lying to Ghanaians when he presented different accounts to the people of Ghana with regard to the Accra-Tema Motorway Expansion project.
Mr. Agbodza at a press briefing on Monday after the presentation of the Mid-Year Budget Review said he felt very ashamed to listen to what the finance Minister had to say, stating that in 2021 the Minister said they have signed an agreement for the construction of the Accra-Tema Motorway PPP project, 31.7 kilometers. In 2022, he said they have completed the financing agreement. "Today, this finance minister is saying that they are now going through procurement; you can see the story already", he said.
The Ranking Member did not also take it kindly with the Finance Minister when he announced the reintroduction of road tolls on the Accra-Tema Motorway after the completion of the expansion works with the view of using that to "recover the whole life cost of the completed infrastructure as well as pay lenders and provide a return for equity investors".
"The finance minister told us that one of the reasons he cancelled the road tolls was that road toll collections ends up creating pollution in the environment. When the Speaker of Parliament told them by law they need to come to Parliament before they can cancel the tolls, they told the Speaker to go and collect the toll himself. In front of the Speaker today, he is telling us that he is bringing the tolls back".
He asserts that "this Finance Minister is not fit for purpose. He is a disgrace. He should go and tender in his resignation. He has totally lost control of the economy and he cannot be trusted to tell the truth about anything. And that is why I feel that this should be the last time he comes to Parliament".
Dominic Shirimori/Ghanamps.com