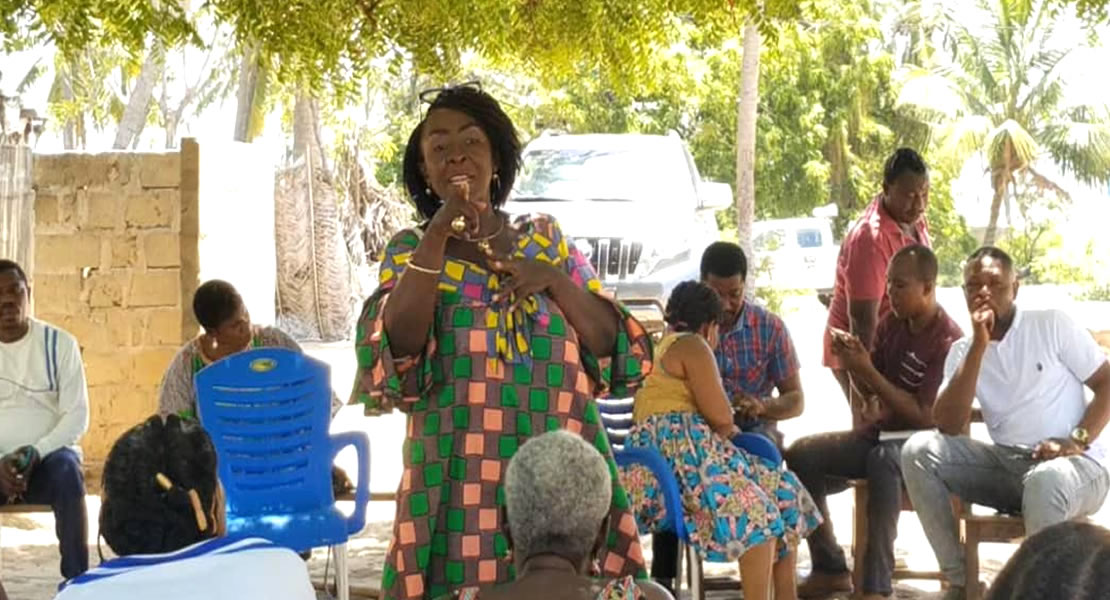 May 27, 2021
Ketu South residents are marveled at the action taken by the Member of Parliament for the area, Abla Dzifa Gomashie for coming back to their various communities to thank them for voting for both her presidential candidate, former President John Dramani Mahama, and herself.
A gesture that gave the former president over 80,000 votes even though he could not emerge as the ultimate winner for the presidency in the 2020 presidential election.
For people who were obviously elated for seeing their MP return to them after winning the election, they believe she will continue to touch base with them, and support in finding solutions to the mirage of developmental challenges confronting them.
Madam Gomashie also used the opportunity of the large crowds that welcomed her in each of the communities to educate her constituents on Governance and entreats parents to take their children's education seriously.
She also reminded the people of the need to continue to adhere to the COVID-19 protocols to guarantee their safety, and also advised that speed limits and other road regulations be respected by motorists in order to reduce accidents on our roads and to save lives.
As one of the biggest constituencies in the country, she announced that because of how communities are far from her office at Aflao, she has another one for the people who are close to Agbozume/Klikor.
She said though the MP's Common Fund is yet to be disbursed by the central government, she is poised to start her free training apprenticeship sponsorship program with 20 modules due to start in July in batches.
The MP who toured over 70 communities made it clear to them that she will work hand in hand with them and bring them the needed development. She also said she will visit all other communities she campaigned in anytime she has a little time, now that parliament has resumed.
Ghanamps.com