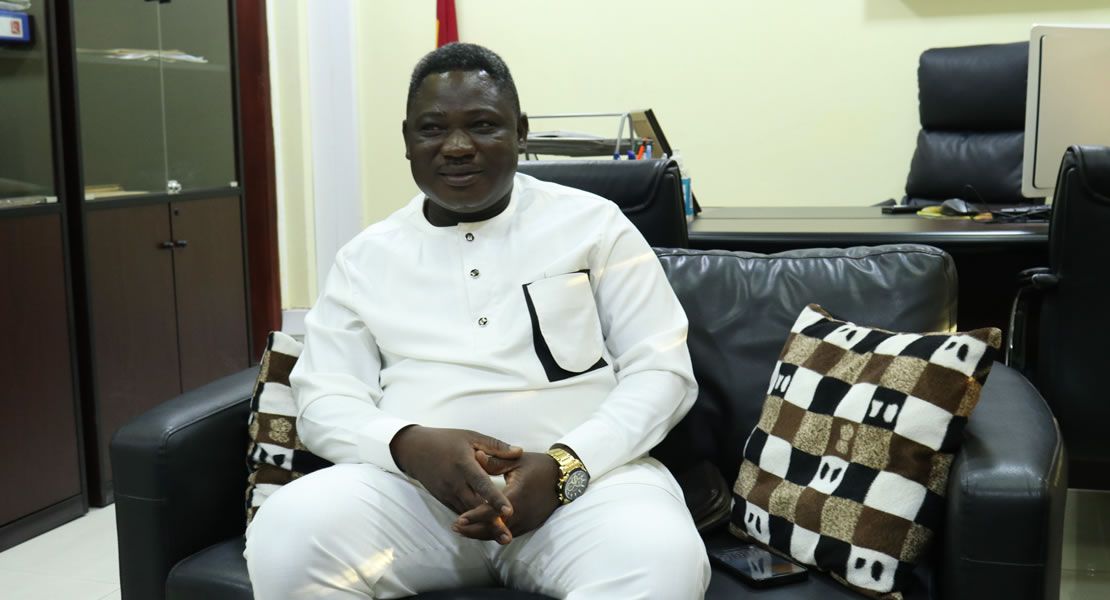 Hon Issahaku Chinnia Amidu
November 17, 2022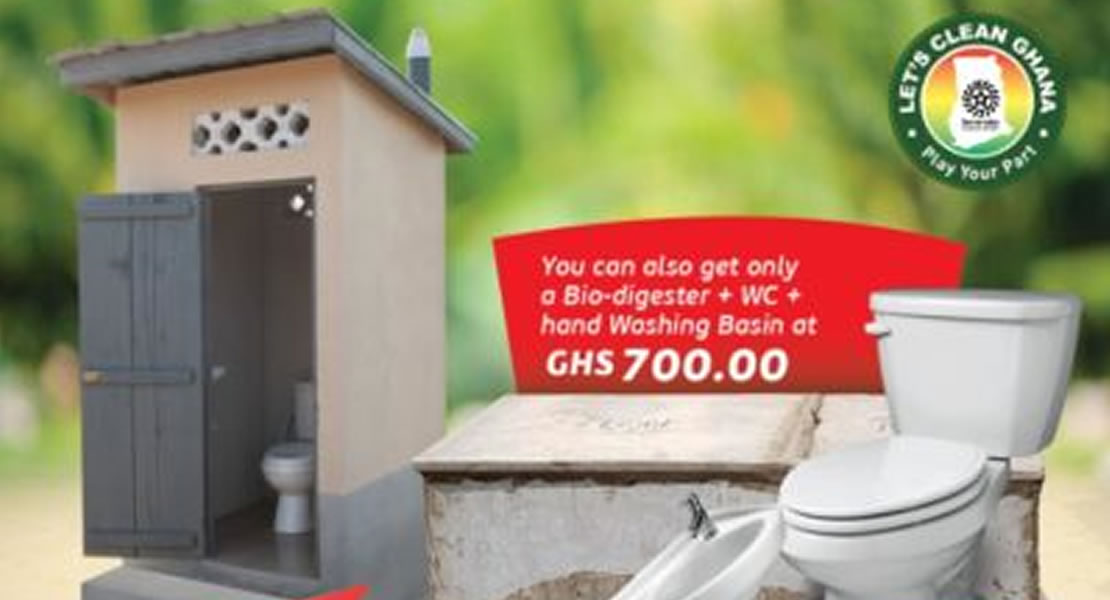 Deputy Minister of Sanitation and Water Resources Issahaku Chinnia Amidu has said good sanitation practice in Ghana will save Ghana two hundred and seventy million dollars yearly.
According to him we need to ensure that every household has a toilet facility and as a Ministry that is what they are doing in collaboration with the various Assemblies and other stakeholders.
In an interview with Ghanamps.com after he presented a statement on the floor of the House on Tuesday, November 16, 2022 to mark the world international toilet day set aside by the UN, he noted that the Assemblies need to enforce their bylaws to ensure every household has a toilet.
"We will also be collaborating with the Attorney General and Minister of Justice to do enforcement of the law on sanitation, where we can prosecute; you cannot build a nice house in Ghana and not have toilet facilities".
He further noted that there are some compound houses in the country with about 10 to 20 tenants who pay rents regularly to the landlords, but the landlords failed to build toilet facilities in the house for the tenants. "I mean it is disappointing; we have to enforce the law".
The Deputy Minister emphasised the need for advocacy because there are a lot of households without toilets and they engage in open defecation which behavior comes with dire consequences that may include outbreak and spread of diseases.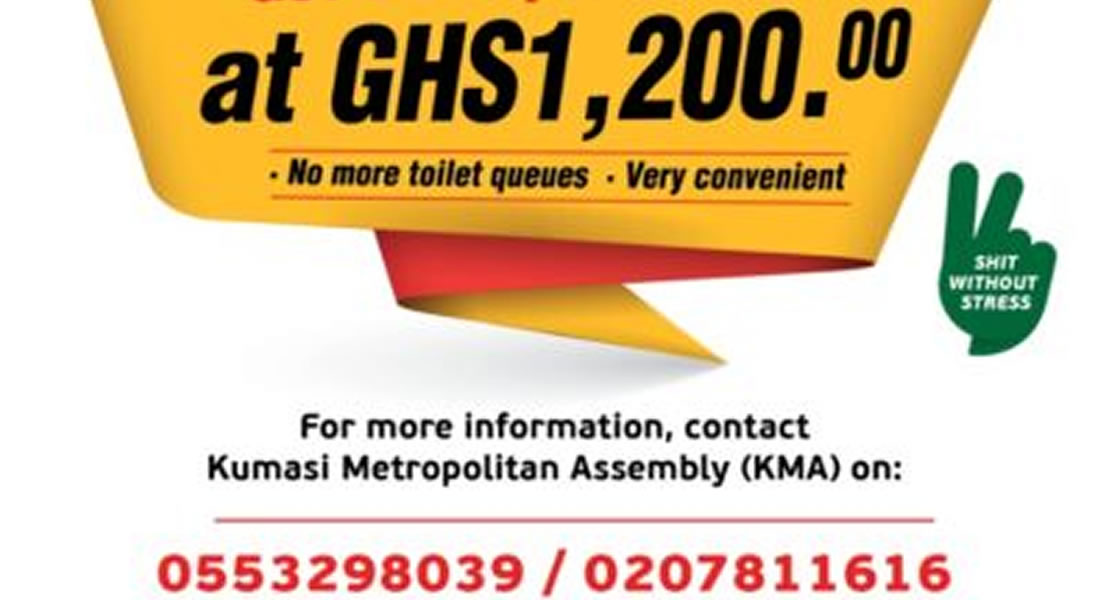 There is also high expenditure on health care related to sanitation and water borne diseases, hence the UN set November 19th every year for us to observe it as world toilet day which we can do advocacy and let people appreciate the importance of having toilet in our homes, he stated.
He said this advocacy cannot be done without the involvement of MPs who represent the various constituencies. "As a Ministry, we expect that MPs will do the advocacy in their various constituencies and let the people appreciate the importance of having toilet".
Again, he asserts that one does not need to wait for government to provide toilet but because of the low income areas government cannot leave them behind in the sanitation drive, "that is why government is taking steps to help Ghanaians in lower income areas by supporting in the building of toilet facilities in Greater Accra and Greater Kumasi.
The Member of Parliament for Sissala East in a statement on the floor of the House noted that the theme for this year's commemoration is "Sanitation and Groundwater" with campaign tag "Making the Invisible Visible".
This theme was carefully selected to drum home the direct correlation between Sanitation and Groundwater sources.
Juxtaposing this theme with the fact that a whopping 18% of households in Ghana still practice open defecation or do not have access to toilets at all, should be a major concern for all well-meaning Ghanaians.
"Mr. Speaker, It is interesting to note that just one gram of faeces can contain 10 million viruses, a million bacteria, a thousand cysts and a hundred worm eggs. The impact of poor or non-existent toilet facilities on people's health, their quality of life, their dignity and their income, is overwhelming. This makes safe disposal of human faeces a key concern for all.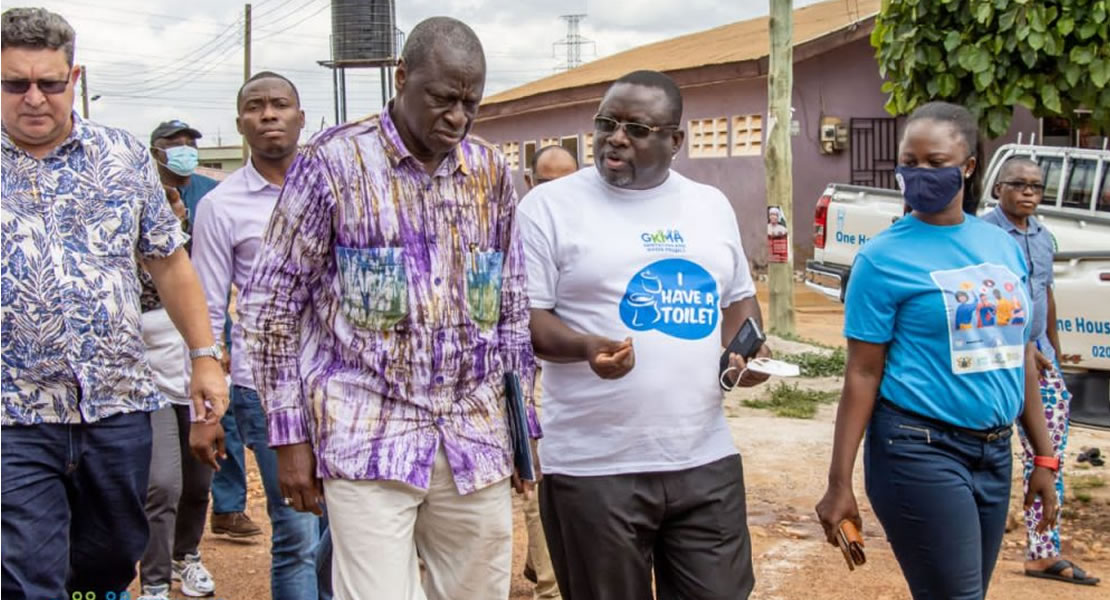 Mr. Speaker, although the sanitation crisis comes from a set of complex causes, the prime reason is that nobody likes to talk about toilets, and too few nations and local governments give sanitation the priority it deserves. What the sanitation challenge needs is leadership: politicians and decision makers, the international community, religious authorities, businesses, media, and local communities need to learn, speak out and act on issues of sanitation".
He said it is undeniable fact that, Ghanaians are paying a high price for lack of toilets in their homes. Ghana loses over US$290 million every year according to Water and Sanitation Programme of the World Bank 2012 study titled ''Economic Impacts of Poor Sanitation in Ghana''. Economic cost of open defecation to Ghana is also pegged at US$79 million. Improved sanitation could save families and individuals a lot of income and time and hence improve their livelihood and give them economic empowerment.
Kwaku Sakyi-Danso/Ghanamps.com