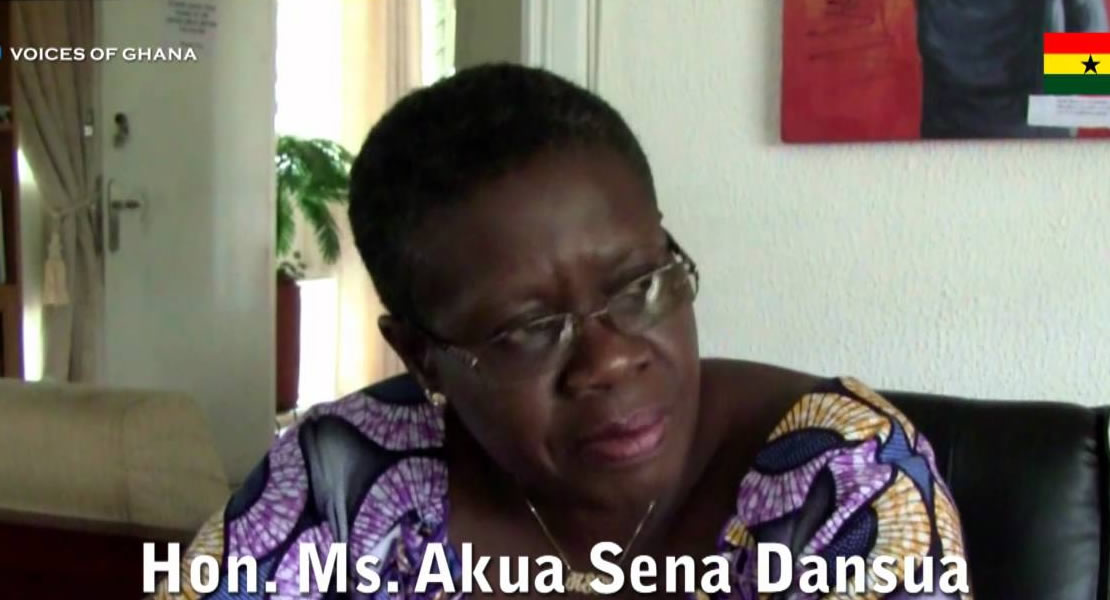 July 28, 2011
Government will collaborate with stakeholders to use the tourism sector as a poverty alleviation strategy, Ms Akua Sena Dansua, Minister of Tourism on Tuesday said.
"Tourism has the capacity to create jobs and redistribute income. It also helps to mitigate rural-urban migration and stimulate development through investment in infrastructure and superstructure facilities," she said.
Ms Dansua was speaking at the ceremony organized to commission the first of 35 billboards being constructed to be mounted at entry and exit points in regional capitals.
The first billboard, which was mounted at Kasoa in the Central Region, is to serve as a brand to promote all the regions as tourism destinations.
The billboards dubbed "Discover Ghana," is a project being undertaken by the Ministry of Tourism in collaboration with the United Nations World Tourism Organisation's Sustainable Tourism for Eliminating Poverty (ST-EP) Foundation with funds from the Korean Government through its Ministry of Culture, Sports and Tourism.
It is also under the auspices of the Korea International Cooperation Agency (KOICA) and Korean Ministry of Foreign Affairs and Trade.
Ms DHo Young-Shim, the Korean Ambassador in Ghana, applauded the country for its rich cultural heritage and hospitality stressing that her people had high regard for Ghanaians and their products.
"Ghana in Korea means something delicious, sweet and good," she added.
Ms Young-Shim, who is also the Chairperson for the Board of Directors and Member of the United Nations Millennium Development Goals (MDG) Advocacy group, called for a continuous and close partnership between both countries.
After the ceremony in Kasoa, the team travelled to the Sempe Cluster of Schools at Mamprobi in Accra to commission the first of 24 libraries to be constructed throughout the country.
The library project, dubbed "Thank You Small Library", is also being undertaken in collaboration with the Korean Government in collaboration with the UN MDG Advocacy Group and the KOICA.
Ms Dansua advised the pupils to read widely to build their vocabulary as well as improve their learning skills.
She called on school administrators to form tourism clubs in schools.
Ms Young-Shim also called on Ghanaians to invest in education stressing that it was crucial to socio-economic development.
"Korea has no cocoa, oil and gold. It has nothing, but it invested in education and that is what has led her to become a developed nation."
Mr Fritz Baffoe, Member of Parliament for Ablekuma South, advised the pupils to use their time wisely and to improve their learning habits.
Mr Alfred Okoe Vanderpuije, Accra Metropolitan Assembly Chief Executive Officer, urged the pupils to stay in school and learn hard to achieve their goals.
He called for the maintenance of the library, books and other teaching and learning materials.
GNA