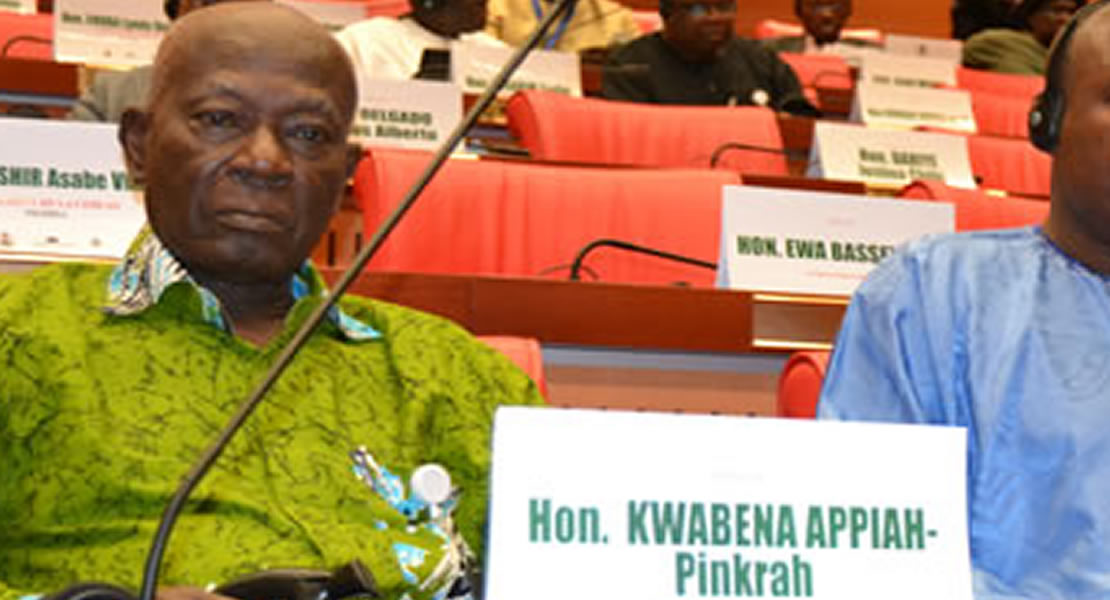 December 11, 2019
A Ghanaian member of the Economic Community of West African States (ECOWAS) Parliament, Kwabena Appiah-Pinkrah has urged the Ghanaian government to protect its petty traders by enforcing its law on retail.
According to Appiah-Pinkrah he is from a petty trading background and he knows how difficult it is to engage in petty trading.
"It has made me who I am today, I would be honest to say we should protect Ghanaian petty traders", he said in an interview before attending ECOWAS Trade, Custom and Free Movement committee meeting on Monday 9th December 2019.
His comments come in the wake of the brouhaha between members of the Ghana Union of Traders Association and Nigerians traders, at Kwame Nkrumah Circle, where GUTA members reacted against Nigerian traders in Ghana who are venturing into petty trading reserve for Ghanaians.
He further pointed out that ECOWAS protocols are not there to be abused; the Ghanaian government must "sit up" to ensure that its laws are abided by and it should not take GUTA to enforce those laws.
"Government has the police, immigration and the Ghana Investment Promotion Centre; again Nigeria has closed its borders to check smuggling and protect their local rice farmers, we should not allow our laws to be flouted".
He also gave an experience he had in Abuja when he pointed out that a driver of a taxi he took told him their borders are not going to be opened anytime soon.
"I happened to be in Liberia for an ECOWAS Parliament meeting, I met the Ghanaians community, they were sixty (60) Ghanaians in Monrovia they told me if you engage in a  trade reserved for Liberians, the laws there would deal with you".
Also the ninety (90) day stay in member states had been abused in Ghana. If you want to stay longer apply for a permanent stay to do business and abide by Ghanaians laws, Nigerians have laws that should be obeyed, and Ghana has its own laws that should be obeyed, he stated.
"Free movement does not mean you can go and stay in another member state without abiding by the rules and regulations of that country, free movement presupposes that you understand the rules that govern other countries".
Kwaku Sakyi-Danso/ghanamps.com/Abuja