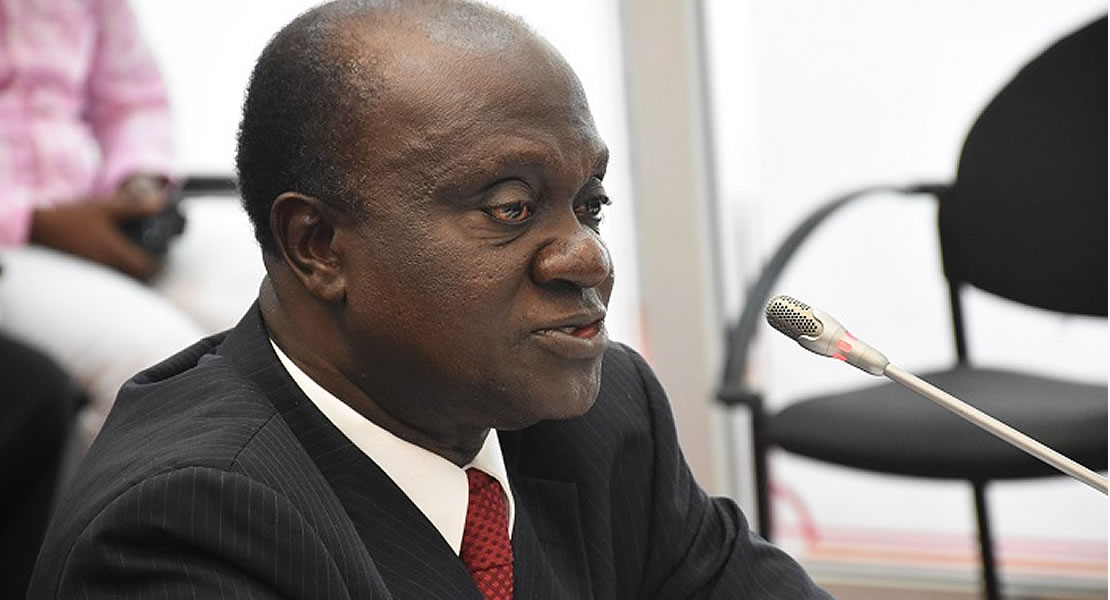 February 16, 2011
Former deputy Finance Minister, Professor George Gyan-Baffour has denied ever authorizing the release of Gh¢1.5 million from the Tema Oil Refinery Debt recovery levy for the Information Ministry for propaganda purposes.
The allegation has been widely circulated by the ruling NDC administration, who say Prof Gyan-Baffour's alleged actions contributed in part to the non-payment of the TOR debt which stands at about Gh¢1.5 billion as of now, according to government officials.
Similar allegations were made against former Minister of State at the same Ministry, Dr Anthony Akoto Osei. There were even reports that the two were arrested at a point in time over the allegations.
However, Professor Gyan-Baffour, at a press conference Tuesday morning, threatened legal action against any person or media house that publishes false documents as evidence to support the allegation against him.
"Let me categorically state that I have never signed any letter authorizing the transfer of any money from the TOR debt recovery account for payment to the Ministry of Information and National Orientation. Any person who claims that I have signed such a letter should produce the letter and publish it in the newspaper for all of us to see".
"I am however aware that mischief makers could forge letter heads and even signatures to implicate otherwise innocent people. I will therefore warn that anyone who out of mischief forges my signature under any letter and publishes it or uses any deceptive strategy intended to create any disaffection against me, that individual or group of individuals and Editor of the media house should be prepared to meet in court," he dared.
Meanwhile, an aide at the Presidency, Stan Dogbe has told Citi News that the ruling government has never accused Professor Gyan-Baffour of personally misappropriating funds but rather the erstwhile Kufour administration is being accused by the incumbent government.
"Nobody as far as I know in government has accused Professor Gyan-Baffour of diverting funds from the TOR funds to the Ministry of Information. What has been said and still remains the fact is that the Kufour administration having taxed the people of this country and collected funds from them anytime they buy fuel, instead of paying those funds into the TOR debt fund used a huge quantum of that amount, Gh¢1.5 million for purposes of what they claim was a communication strategy document".
"The government of former President Kufuor has been blamed for that and there are documentations to support that".