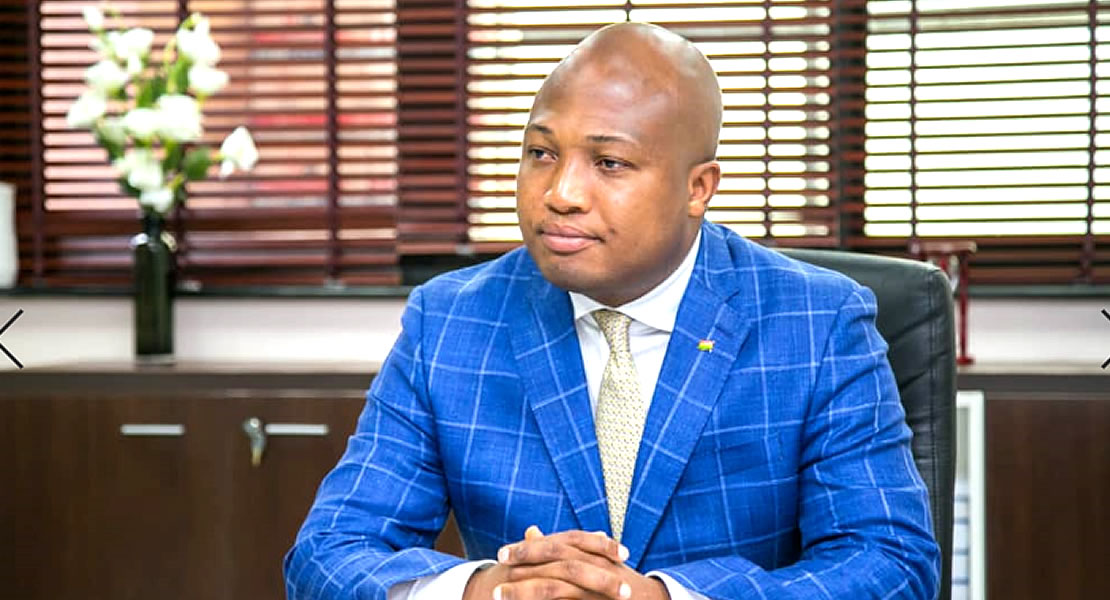 October 30, 2015
Incumbent Member of Parliament for the North Tongu Constituency in the Volt Region, Samuel Okudjeto Ablakwa, has told Citi News he is extremely confident of victory in the upcoming parliamentary primaries of the National Democratic Congress (NDC).
Speaking on the Point Blank segment of Eyewitness News on Citi FM, the Deputy Education Minister in charge of Tertiary Education said the development projects he has spearheaded for the constituency in the last three years, are enough to win the trust of his constituents.
Notwithstanding the challenging task of combining his ministerial and parliamentary duties, the young MP said he is ready to serve for many more years in parliament.
"I want to go again because my people want me to continue to represent them. The great people of North Tongu have seen what we have done over the last three years; and they are very impressed and they believe that there is more to be done, and so why change somebody who fulfills his promises. In addition, you know the chiefs have honored me and so I do not want to disappoint my people by saying that I want to pull out. Every job is demanding but once you are in it; and that is the calling you have, you should be up for it. Moreover, I am always excited about the opportunity to serve and that is something I have done since my student days".
Mr. Okudjeto says regardless of the achievements achieved in the last three years, a lot more needs to be done.
"I see North Tongu as a constituency that for a long time has been neglected. My predecessors have done their best and I have a lot of respect for them. However, the constituents believe that they are now seeing the dividends of voting for the NDC. For the first time, 180 communities have been connected to electricity; we have distributed 10,500 meters for free; in education, we are benefitting from some community day schools. Two major roads have been completed with two others under construction. Other roads need attention, which is why I am contesting to lobby for them to be constructed. Therefore, we have done a lot but much more needs to be done" he emphasized.
Mr. Okudjeto, who will be facing competition from two other contenders in the impending primaries, maintains he is the favorite for the slot.
"I am very confident of victory. In my electoral life, I have never been a walkover in any election whether in student or national politics. I seem to have overwhelming endorsement from the youth, the queen mothers, the women, the youth and even my colleague ministers and deputies. Therefore, I am motivated to do more so that we can continue to improve the living conditions of the people".
He added, "I believe that it is for the people to decide and so I do not want to make a call because I do not know the future. If the people want me to go on and even serve for five or six terms, it depends on them. Power belongs to the people; but today I am very grateful to the almighty God for what he has helped me achieve as Member of Parliament in North Tongu".
Citifmonline.com