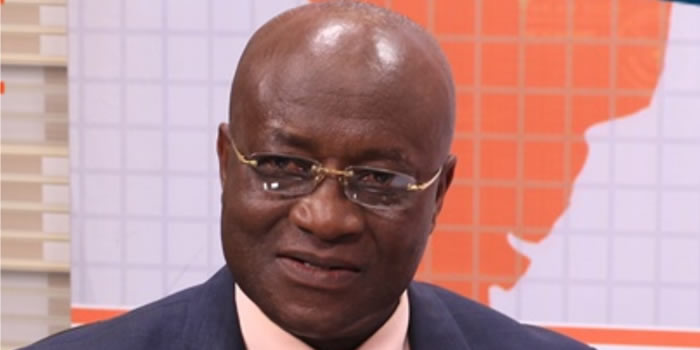 September 23, 2010
The Minority Leader and Member of Parliament for Suame, Osei Kyei-Mensah-Bonsu, says he will decline to serve as a running mate to Nana Akufo Addo to contest the 2012 elections if he is nominated.
He says for now, he is not entertaining any such thoughts but wants to focus his attention on his current job as a minority leader and MP, to help in the execution of developmental projects for his constituents and the country as a whole.
The issue about finding a good running mate for Nana Akufo Addo, one who will appeal to the floating voters and draw more votes for the NPP begun immediately after Nana Akufo Addo was elected the party's flagbearer during the August 2010 NPP national congress.
Names such as Alan Kyeremanteng, Nana Addo's closest competitor and Dr Mahamadu Bawumia, the 2008 running mate to Nana Akufo Addo, featured prominently in several media reports as possible running mates, a development the NPP National Chairman, Jake Obestebi Lamptey described as premature because it was early in the day to be thinking about choosing a running mate.
Speaking on Oman fm's morning show on Thursday, the Minority Leader, Osei Kyei –Mensah- Bonsu disclosed that he sees himself as an unlikely person to partner Nana Addo, as a running mate because he himself does not believe that a South- South presidential ticket for the NPP will help the party garner the needed votes to win the 2012 elections.
'' its unfortunate that in our current political dispensation, Ghanaians base the selection of presidential candidates and their vice on geographical, ethnic and religious balances rather than the competences of the persons'' he said.
Hon. Osei Kyei –Mensah- Bonsu adds that though he is competent enough to serve in high offices of the land his current preoccupation is to work effectively in the legislature to formulate laws that will ensure the growth of the country.
Story by: Kwadwo Anim/ghanamps.gov.gh