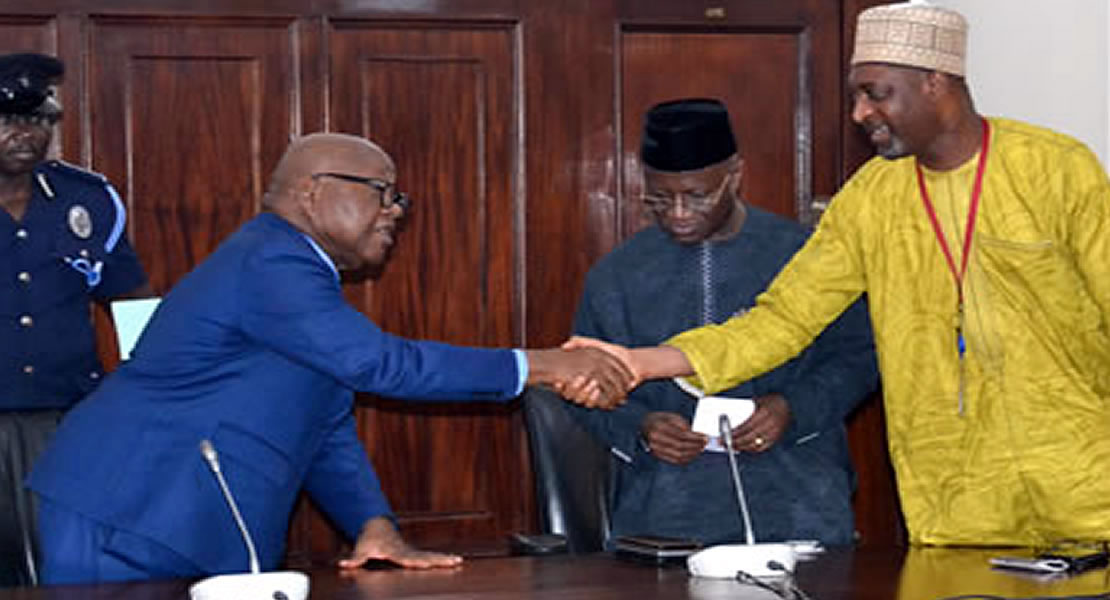 March 28, 2020
Minority Chief Whip, Mohamed Muntaka Mubarak has served notice that he would not allow the Speaker of Ghana's Parliament, Professor Aaron Michael Oquaye to gag him in the House, as he ignore him when he tries to catch his eye on a quorum issues earlier last week.
According to him things have become so difficult that the Minority Leader Haruna Iddrisu at a point had to threaten to go to court to challenge the passage of Restriction of Person Bill passed by the House as per Article 104 of the 1992 constitution the House did not have the numbers to pass that Bill.
"The Speaker is abusing the House by what he is doing when you draw his attention to the rules he does not obey it, when you do this then you tell people outside the House to be orderly how fair are you. We make laws but we have chosen not to follow the laid down procedure".
In an interview, the Minority Chief Whip lamented that it is just unfortunate that his colleague the Majority Leader, Osei-Kyei has an issue with him talking into the microphone when the Speaker refuse to recognize him.
"You have been in this for how long, for how long have I been on my fit and the Speaker looked away and refused to call me, when I am a member of the front bench meaning that he want to gag me".
He again recounted last two weeks Friday when the Speaker asked MPs' visitors to the House and staffs to wear their facemask and they have not been taught how to wear it properly and argued that the way they are wearing it should there be infection they would even spread it.
"Speaker would not listen and it should not be especially those of us in leadership all because he wanted to listen to things that would be pleasant to him".
On the issue of the Majority Leader criticizing him for speaking into the microphone when he was being ignored by the Speaker, he noted that he did worse things when he was then Minority Leader.
"I had been struggling for thirty minutes and the Speaker would not recognize me, when I come by substantive motion, he is the same person to admit".
As to what steps the Minority would be taking, he noted that it looks like there is a script written for the Majority to follow.
He again pointed out that they are supposed to cooperate, but they would declare that they would no longer cooperate with the Majority, they would strictly follow the rules and if the need be to have banter with them we would do just that.
"We are already on the ground, we fear no fall, they should know they have government business to run. I have been a government whip before, you have to carry your colleagues along, and you cannot pretend that your colleagues do not matter. They do things in a provocative way and that is not fair and it would not be the last time we would raise issues of quorum since they do not want to suspend proceedings in the House in the wake of the coronavirus outbreak".
Mr. Muntaka lamented that even basic things in the House the Majority cannot address, all they are doing is to rush things through, common basic finance in the House they cannot meet.
Kwaku Sakyi-Danso/Ghanamps.com