November 23, 2022
The Member of Parliament for Nkawkaw in the Eastern Region, Joseph Frempong is making frantic efforts at giving education the needed push to meet the needs and aspirations of the constituents.
As part measures to improve educational infrastructure in the constituency, the MP supported some selected schools that have challenges with dilapidated structures to be renovated.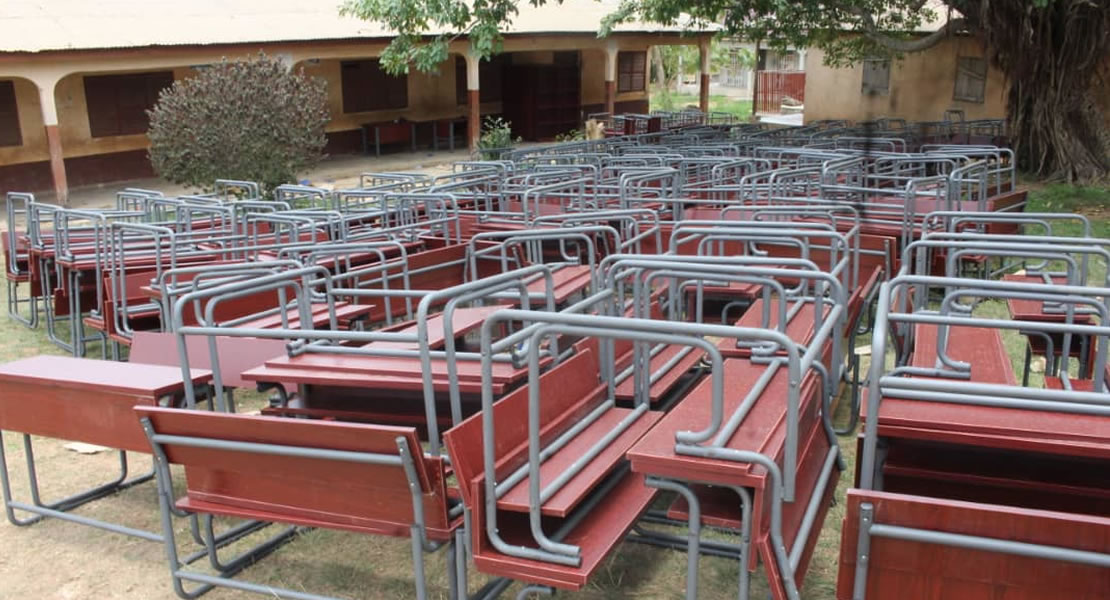 Among the schools include Jamasi No1; Opinamang and Presby Schools, Nkawkaw, Owusukrom LA Basic Schools, Awenade Aglican School, St francis basic schools.
other schools also like Brotherhood M/A Basic ; Amanfrom M/A Basic, Yakorkor Methodist Primary; Saafi M/A School; Opinaman, Nkawkaw, Danteng School; Nsuta 'B'(M/A) Nkawkaw; Fodoa Islamic; L/A Primary, Owusukrom and Kwadwo Nkansah M/A Schools all got roofing sheets from the MP.
The Municipal Education Directorate was also presented with over 300 mono and dual desks with tables and chairs for teachers. The desks were meant for distribution to schools with inadequate furniture.
In support of Basic Education Certificate Examination, the MP gave out 2877pieces of mathematical sets to all 2021 BECE candidates in the constituency.
The MP looks forward to reaching out to more schools in the constituency and other major interventions to bring up the standard of education in the area.
Ghanamps.com