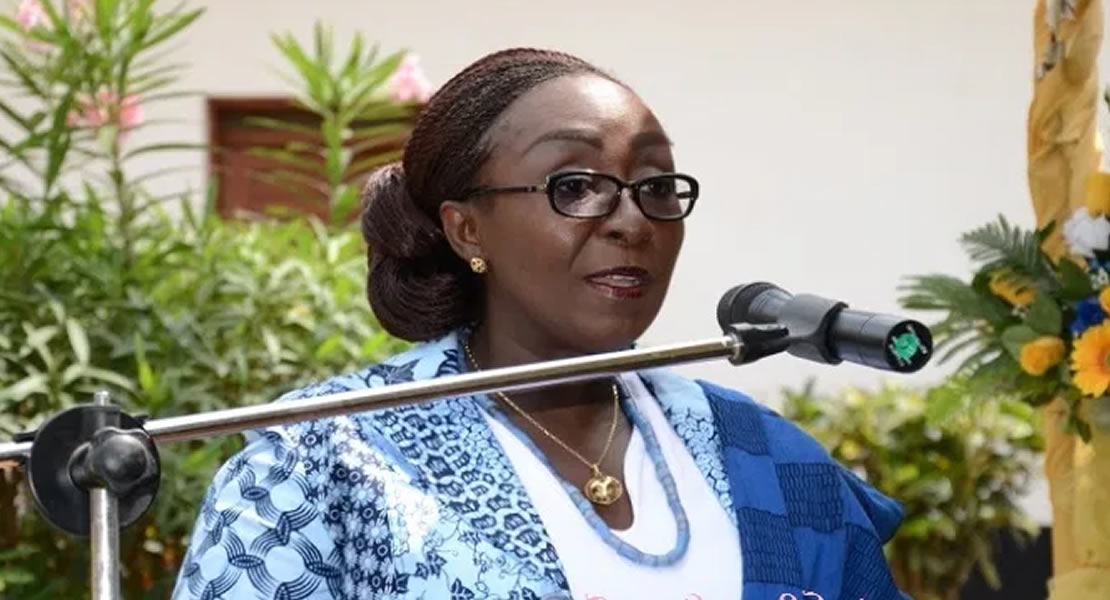 June 3, 2021
Member of Parliament for Ketu South, Abla Dzifa Gomashie has invited the Ministers for Lands and Natural Resources, and Environment, Science, Technology and Innovation, to pay a visit to the Ketu South Constituency to witness and find solutions to adverse practice that affect the Eco-System.
According to her, unlike illegal mining in other parts of the country that got everybody talking because of its injurious effect on the environment, her area in the Ketu South is experiencing sand winning, and reclaiming of lagoon lands for construction.
Madam Gomashie making a statement in support of the World Environment Day Celebration on the theme: Let's Unite to Save the Environment, said the number of trucks that come across the border from Togo for sand "is very bad, it is scary".
She expressed worry that people are being granted permits to fill the lagoons and build. "We are losing even the lagoons", she said. Adding that the lagoons support the livelihoods of the people, because it is where tilapia is harvested, and in the dry season the people mine salt. "As we are filling them now, it means that the opportunity for people to get all these natural resources are being taken away".
The MP called for a collaborative action between Ministries, particularly Environment, Science, Technology and Innovation, and the Local Government and Rural Development Ministry to call the Assemblies to do the right thing so that the Ecosystem can be sustained.
Madam Gomashie also brought to the fore the plight of the people along the coastal communities in her Constituency indicating that "as we speak some of the communities have been washed away by tidal waves", a situation that requires action from the government and the Ministry to find lasting solutions to what is now known as an annual ritual that the people go through.
 Dominic Shirimori/Ghanamps.com