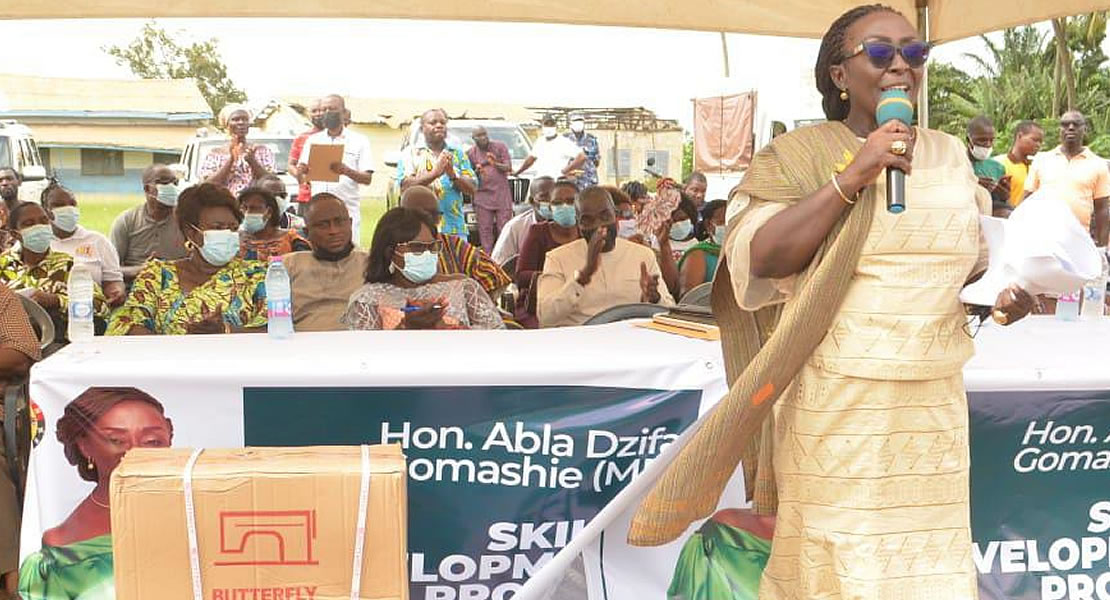 MP for Ketu South Abla Dzifa Gomashie
September 30, 2021
The Member of Parliament for Ketu South, Abla Dzifa Gomashie in a short ceremony held on Saturday, 25th September 2021 at Avoeme launched her Skills Development Project, and revealed that over 2000 people have so far applied or registered to learn various skills under the Project.
She indicated that the success of the project she believes will make participants self-employed, earn a living through decent work, become self-reliant, help reduce poverty, hunger, and promote good health and general well-being.
Additionally, the skills training would help boost economic growth, reduce gender disparity in making a living, promote education and above all lead to the growth of the Municipality.
The reality, she recounted was that a lot of youth with great talents, potentials, and qualifications are searching and are interested in getting themselves employed, but the job market is so chocked and limited, hence making it practically impossible for them to make headway in the job market.
Citing the growth of the nation in terms of population, but with limited resources, the many copies of recruitment forms she received from the recently held recruitment exercises held by the security services of the country as examples, she admonished that; acquisition of skills should become a priority in the life of all individuals.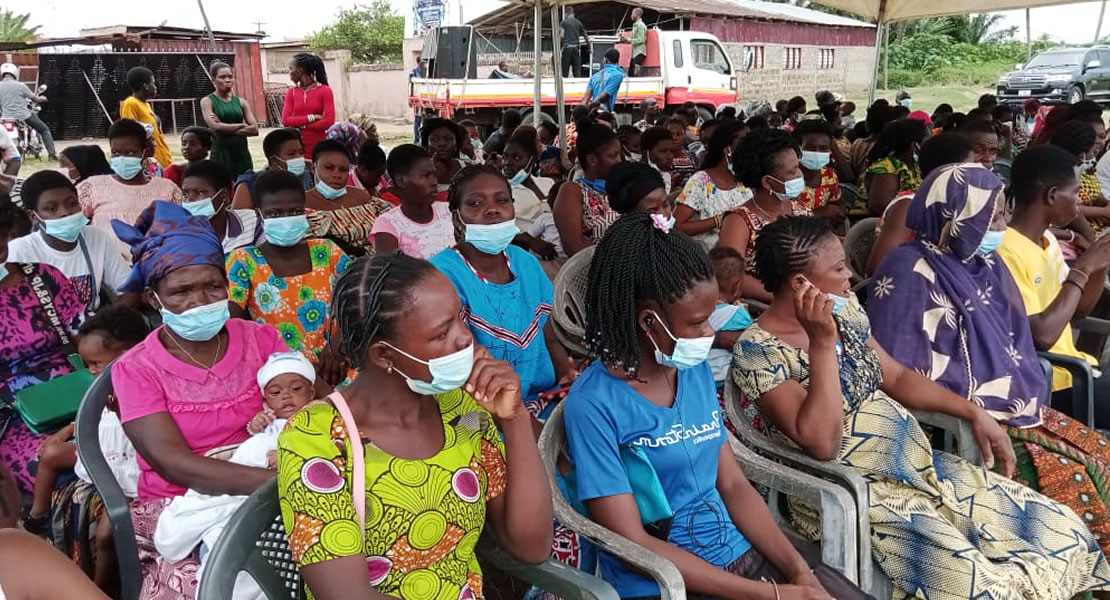 The scope of training and skills to acquire under this project are sewing/fashion designing, hairdressing/beautician, shoemaking, phone repairing, plumbing, ICT, photography, decoration, bead making, baking, and soap making.
She however, made a passionate appeal to all well-meaning Ghanaians in and outside of her constituency, home, and abroad to support her to successfully roll out this project and make it sustainable.
She announced that she already procured 500 sewing machines, 300 handheld hair dryers, some computers, a leather shoemaking machine, and other important equipment to start the project with but a lot more is needed to look at the number of people who applied to be part of the project.
Dr. Cogan Senanu Agumenu, a special guest at the function from the Akatsi North Constituency gifted five sewing machines to support the project.
She indicated that whiles waiting and hoping for some social intervention from the state to alleviate the sufferings of her constituents because of the closure of the border due to the political decision of the NPP government on the back of the COVID-19 pandemic, she will be doing her best to help her constituents in her small way and promised to add more fields/domain of skills training to the project in the years to come such as upholstery, electricals, carpentry, driving, welding, vulcanizing, painting, spraying, among others.
She then used the opportunity to advise applicants to stay away from pride, arrogance and be disciplined and urged the trainers to treat applicants with love and mutual respect.
Francis Vorsah/Ghanamps.com