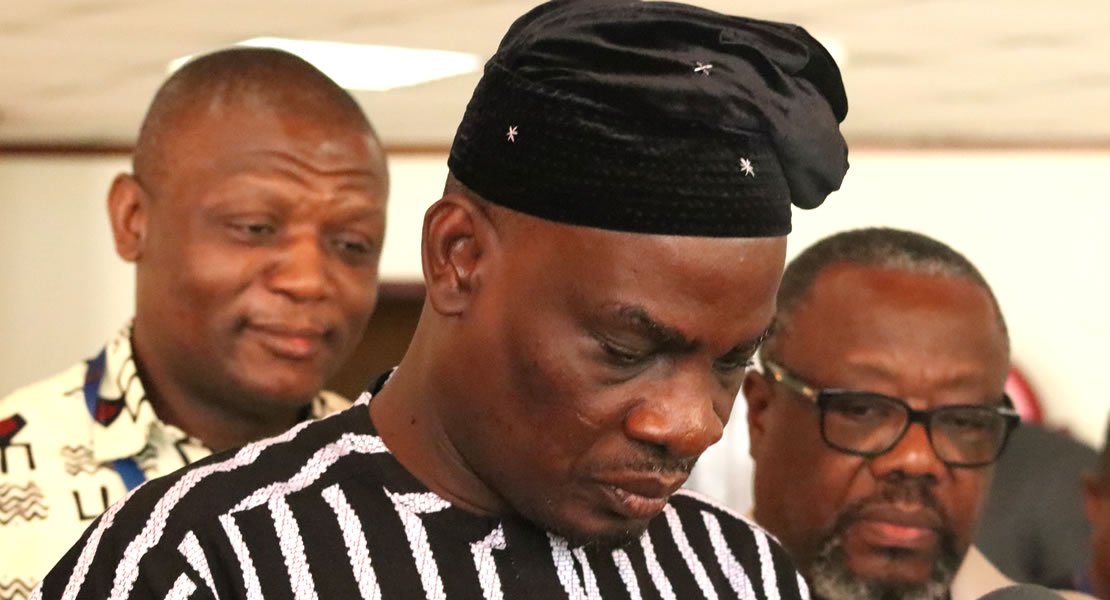 Minority Leader addressing the media
July 26, 2022
The Minority in Ghana's Parliament is demanding that President Nana Akufo-Addo and his associate Koku Anyidoho take of their names beneath the bust erected in memory of the late President John Evan Atta Mills. According to the Minority Leader Haruna Iddrisu, rather the name of the late Professor John Evans Atta Mills should be beneath his bust at Asomdwee Park.
"We demand that the president and his associate Koku Anyidoho do what is right and appropriate; the office of the former president is an institutional office, it goes beyond his person as far as our democracy is concerned and stays so, we will produce former presidents".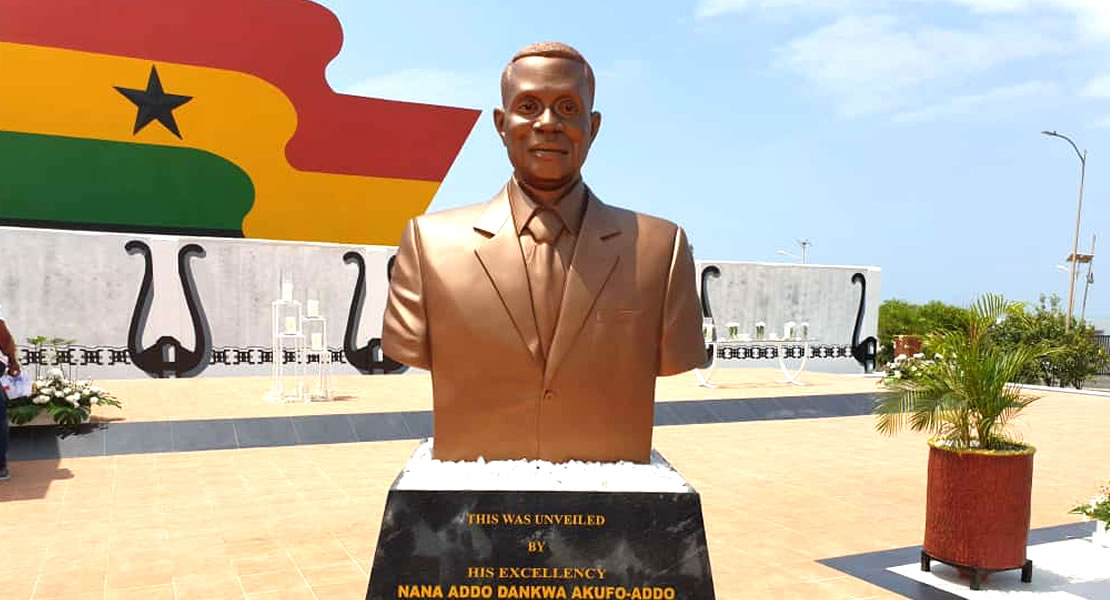 At a press conference on Monday, July 25, 2022 the Minority Leader, Haruna Iddrisu pointed out that Ghana's first President Dr. Kwame Nkrumah's name is beneath his bust, same is the situation in the United States of America, late President Lincoln has his name below is bust so that anyone who visits knows that is the final resting place of Lincoln. Former President John Evans Atta Mills the third president of the fourth Republic who passed on in public service serving Ghana as its president, there is no need to have the name of the current president and his associate there, he asserts.
According to him, but for the peaceful nature of President John Mills, they will just walk in there to the park to change the name themselves, but it will not be in honour of the late president, he preached peace and he learnt peace from him otherwise. " we will just walk there and pull the inscription currently there and put what is appropriate there, persons who visit the park must know it is the final resting place of JEA Mills, I never saw President Mills in that brown dress, we are hurt of the attempt to sow a seed of conflict and disrespect in a grieving family".
And further noted that Sunday, July 24, 2022 marked the ten (10) years passing away of the former President, who is someone who is modest and exhibited humility and his integrity is not questionable. A dedicated public servant, he served the country well and responsibly, "we urge Ghanaians and persons in public life to learn from the Mills example; his punctuality and austerity of protecting the public purse today, we run a convoy of thirty vehicles wastage in the name of the republic".
Kwaku Sakyi-Danso/Ghanamps.com