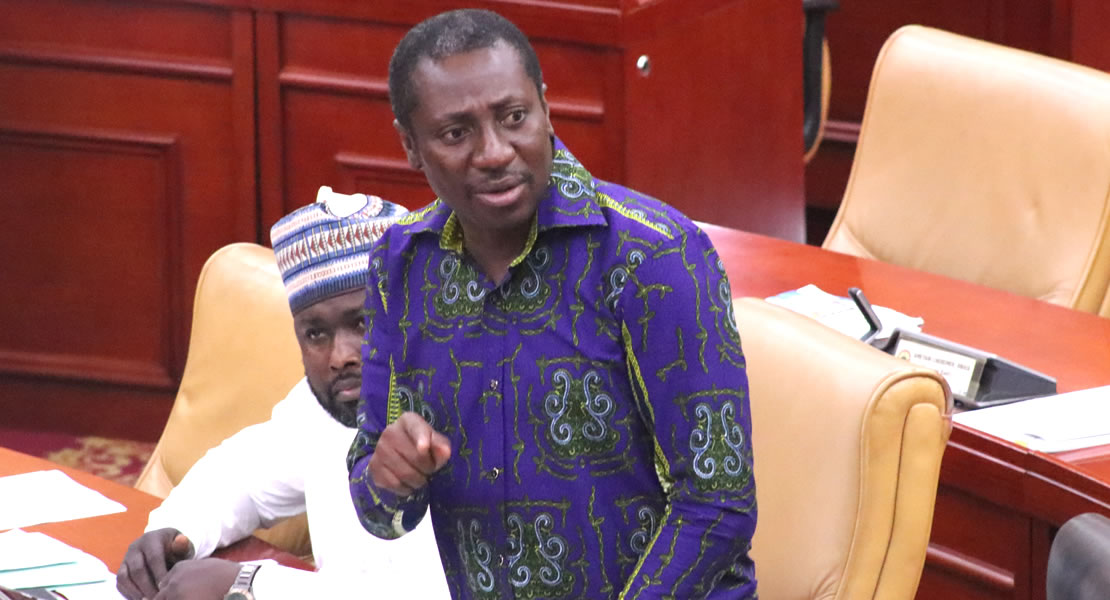 Hon A. Kwamena Afenyo Markin
July 27, 2022
Deputy Majority Leader Alexander Kwamena Afenyo Markin has cautioned that investments made by the President Nana Akufo-Addo government should not be allowed to be watered down.
According to him government would be beyond aid and is focused on the Free Senior High School (SHS) policy without which parents could not afford to pay for school fees of their children.
"I stand here as MP by luck and the grace of God that took me through secondary education; if 1995 and 1997 grace was not sufficient,  I will have dropped out in my final year. It took the bursary of Paa Kwesi Nduom  which I worn which got me to register for my final exam and we talk about the many Ghanaians then and now who were in my situation and did not get any help".
Addressing the media on Monday, July 25, 2022, he noted that many Ghanaians are benefiting from the Free SHS, without which many Ghanaian students from the hinterland will not have gained admonition to first class schools.
"I believe we must sustain Free SHS and government says it is not giving up on it. Previously, we had many of our nurses graduating who have to stay home for four and five years, and I dare any NDC MP to say we have a nurse stay home for three years; all of them have been absorbed into the system".
And further added that there has been recruitment of security personnel's to the newly created districts as the sector Minister provided the figures and it is for the NDC MPs to challenge it. "Again we are not comparing ourselves to their colleagues in the NDC".
Mr. Afenyo-Markin cautioned Ghanaians not to allow themselves to be lied to as a way of returning to power, stating that it is the same NDC appointees leading them for another quest for power, "what did they do when they had the power? They are not better than us".
Kwaku Sakyi-Danso/Ghanamps.com