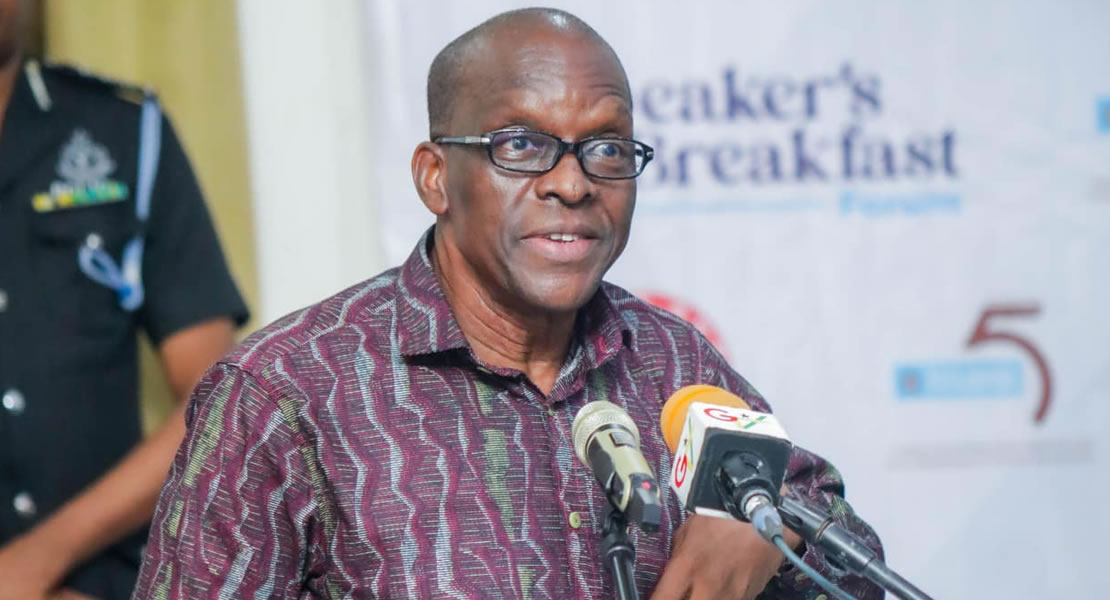 November 20, 2023
The Speaker of Parliament, Alban Bagbin has urged Members of Parliament (MPs) to be intentional in their actions to improve their core mandates and the welfare of their constituents.
According to him as leaders, it is a duty and not just to earn a badge of honour beyond the mere title of Honourable but rather strive hard to be known for honourable deeds and character.
The Speaker further said, legislatures cannot overlook the fact that the media and public auditors of ethics, performance and standards monitor Parliament constantly and cannot remain oblivious to their watchful eyes therefore it is about time MPs wake up to this reality.
He further added that, the annual post budget workshop has the primary goal for equipping members of Parliament and Senior Officers of the Parliamentary Service with the skills required to scrutinize the Budget and Economic Policy of the Executive arm of government for the 2024 fiscal year.
"It also has the objective of providing MPs with insight into the budget, interrogating to provide an effective oversight role that articulates the government's policies and programmes" he added.
He said, the key expected outcomes of the workshop would be the quality deliberations of the statement on the floor of the House in the ensuing day's relevant legislation and the ultimate Appropriation Act for the 2024 financial year.
Mr. Speaker therefore reminded the MPs of their duties to their representatives who had invested their trust in them and are looking forward to them to prove their worthiness of the title duty bearers.
Per the outcome of CDD Afro Barometer research on trust ratings on state institutions, the judiciary had ten per cent, the executive had Fourteen percent, the electoral Commission ten per cent and Parliament eight per cent.
"Honourable members we must change our minds, attitudes and the ways we conduct ourselves and our business. If you are not worried about the ratings, I'm really distressed," Mr Bagbin said.
The Rt Hon Speaker of Parliament, Alban Sumana Kingsford Bagbin made all these comments at the opening ceremony of a two day post budget workshop which was organized at the plenary of Parliament of Ghana on Saturday 18, 2023.
Kwaku Sakyi-Danso/Ghanamps.com