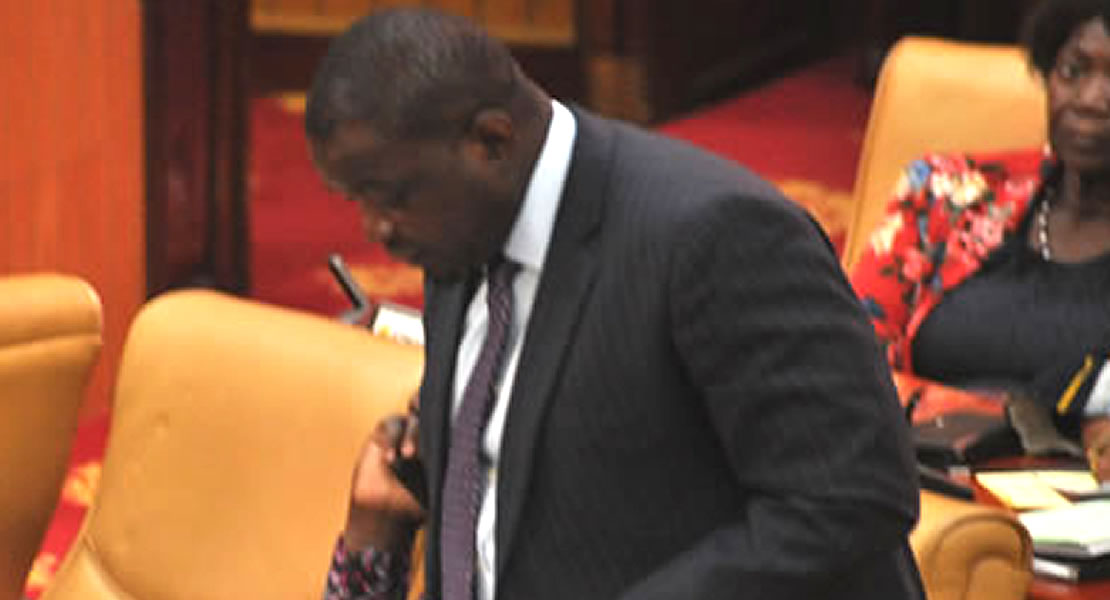 May 26, 2020
Time management crusader in Parliament, Member of Parliament for Adaklu, Governs Kwame Agbodza has appealed to the Leader of Government Business Osei-Kyei to ensure that time is managed properly in the House.
According to him at the beginning of every meeting in the seventh Parliament of the fourth Republic there is no much business before the House and sittings does not start at the expected time 10:00am.
"We are then loaded with a lot of work when we are getting close to recess resulting in we having extended sittings, closing late".
Mr. Agbodza appealed to his colleagues that there is the need to cooperate to ensure work is conducted early on the floor. "We are less than fifty (50) most of the time we are in difficult times but we are still unable to start work on time".
He noted that the Speaker Professor Aaron Michael Oquaye is always on time in the House before 10:00am and when rules are made they should be followed.
"What is the point of sitting beyond prescribed time when we have to follow health and safety rules, by sitting for longer hours when we know the times in which we are in".
Minority Leader, Mr. Haruna Iddrisu on his part noted that the issue of quorum is really a problem when Article 102 and standing order 40 (2) have pointed out the business on the floor should start from 10:00am to 2:00pm.
"We should show leadership to Ghanaians during the COVID-19 pandemic era, we should not be sitting for longer hours and demonstrate to Ghanaians that we ourselves are mindful of the health hazards and perform good and urgent business of the House".
Leader of Government Business Mr. Osei-Kyei-Mensah-Bonsu on his part lamented about the practice where lawmakers sit in their offices waiting for the Speaker to start proceedings so that they can troop to the chamber.
"We should tell ourselves we are required to be here at 10:00am for business to start and unfortunately when the Speaker enters some colleagues would start raising the issue of quorum, if people would drop that habit giving the exigency of the time".
And urged his colleagues to admit to themselves that they are not in normal times and to transact business with the relevant numbers as possible.
Kwaku Sakyi-Danso/Ghanamps.com