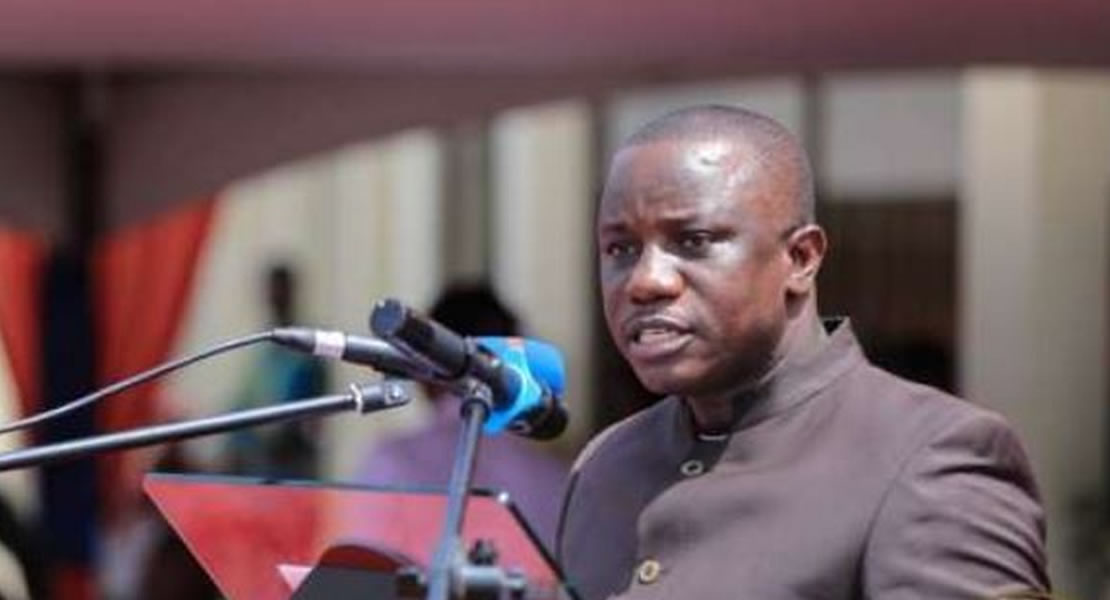 May 27, 2014
Government says school children will benefit from free shoes to be produced by government's shoe factory in Kumasi
Deputy Minority Leader, Dominic Nitiwul says at a time where the nation is engulfed in filth, implementing the Free Senior High School (SHS) Policy should not be President Mahama's priority.
He stated emphatically that Ghana has urgent sanitation need which should attract government's commitment instead of it looking for money to provide freebies to schools for political expediency.
"Every part of Ghana is engulfed in filth" six years after the NDC government promised to clear the country off filth within 100 days, Mr. Nitiwul said on Joy FM's Newsfile hosted by Samson Lardy Ayenini on Saturday.
"Government must prioritize its activities. Government must stop looking for money to be able to do free education, when you don't have money to even clear the filth," he asserted.
Mr. Nitiwul therefore charged: "Government must stop giving more promises that we are going to give free shoes to school children when you don't have money to clear the filth.
"That you promised to clear the filth you have not been able to clear, and what government is doing is that 'well we are going to look for votes so we will give free education, free shoes etc'."
The capital, Accra, and other cities across the country are facing serious waste management crisis due to government's inability to pay waster collectors and lack of adequate landfill sites.
But the Deputy Minority Leader said, the lack of priority on the part of government should be blamed squarely for the country's increasing sanitation problems.
He said he cannot understand why the country should be wallowing in filth when millions of Ghana cedis is sank into sanitation management annually.
The Member of Parliament for Bimbila said a large chunk of District Assemblies Common Fund go into sanitation. District and metropolitan assemblies are deducted GHc25,000 and GHc40,000 respectively per quarter to deal with sanitation, he claimed.
He is warning of possible outbreak of diseases if the sanitation issues are not well managed.
"The real problem is government and metropolitan assemblies don't have money to pay the contractors," he said and urged government to release the assemblies share of the Common Fund.
He is also asking the government to go to Parliament and make a case for the Stabilization Fund, which he said is meant to shore up any government when they are in trouble.
A presidential staffer, Dr. Clement Apaak indicated that the government cannot run away from the fact that the nation is faced with sanitation crisis.
"There is a visual evidence to show that we a challenged," he conceded.
He said he is privy to information that the Local Government Ministry would release money to pay off waste collectors somewhere next week.
Dr. Apaak disclosed that government is working at getting garbage processing plants for the assemblies.
"Sooner than later you are going to see that some districts are going to be having their own plants where garbage is going to be processed to produce fertilizers, fuel and other useful substances."
A development and organisation policy analyst, Dr. Mawai Zakaria called for a commensurate plan to go with the increasing population of the country.
Managing waste in the country should be a collective responsibility of the people, he said, underscoring that government should not be left alone to tackle the issue.
He is therefore calling for attitudinal change among residents.
Myjoyonline