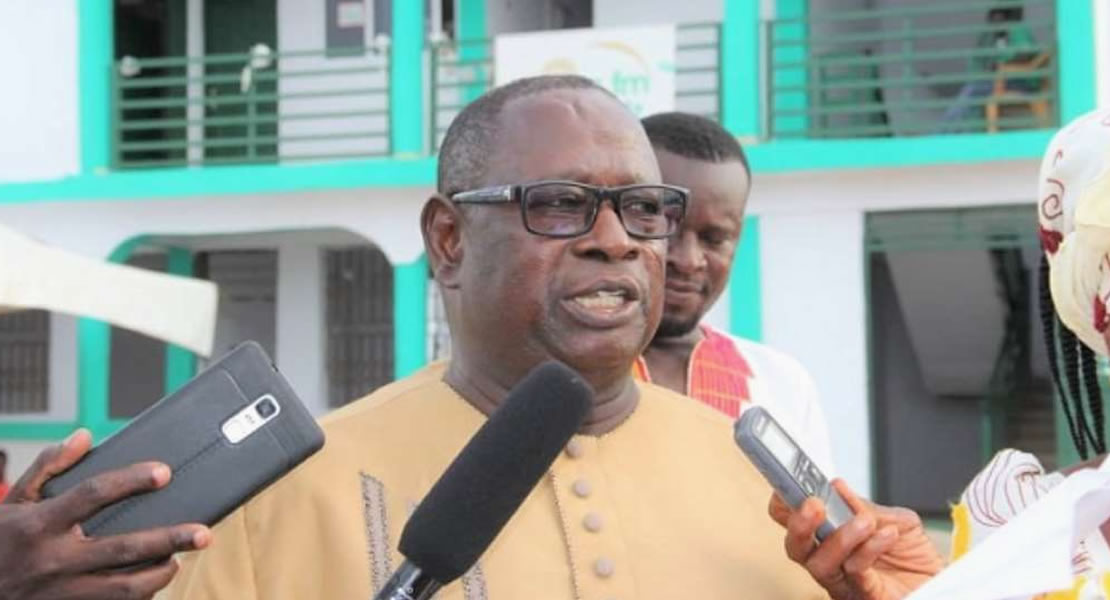 January 4, 2011
Mr Cletus Apul Avoka, the Majority Leader and Member of Parliament (MP) for Zebilla constituency, said at the weekend that the Kusaal Caucus in Parliament has contributed GH¢130,000 for peace initiatives in Bawku.
He said the move by legislators from the area was borne out of their appreciation of the importance of peace as a prerequisite for the development of the Region.
Mr Avoka who was accompanied by Mr Asiedu Nketiah, General Secretary of the National Democratic Congress (NDC) to this year's Samanpiid" festival in Bawku, expressed gratitude to the people of Bawku Traditional Area for the peace that is currently prevailing in the area.
The festival is celebrated annually by the chiefs and people of the area to commemorate family reunion and provides an occasion for the people to give thanks to God and their ancestors for the good harvests and good health during the just-ended farming season.
He said the theme for the celebration, 93Tolerance and mutual understanding, peace and development" was appropriate, especially now that the Municipality craved for total peace and unity to push the development agenda forward.
He was grateful to the security services for the display of professionalism, the Inter-Ethnic Peace Committee, all peace partners and the Chiefs and people of the Bawku Traditional Area for allowing peace to prevail, but asked them not to rest on their oars.
Mr. Mark Woyongo, Upper East Regional Minister who recounted the negative impact of conflicts, called for restraint among the people of the area in the interest of peace and development, saying 93peace and stability are the bedrock and pre-requisite for any meaningful development".
He asked the people to use the occasion as a vehicle for reconciliation and forgiveness for one another with the same sense of purpose of rebuilding the municipality. "Scarce resources that should have been used to initiate development projects for the benefit of the people have instead been channeled into peacekeeping operations due to conflicts in the area," he said.
The Regional Minister asked the youth to get ready to take advantage of the many opportunities government was rolling out, including the STX housing project and the Savannah Accelerated Development Programme, and said many jobs would be made available for them.
He asked the youth to wage a crusade against the HIV/AIDS pandemic which was fast eroding the modest gains the country had chalked, by abstaining from sex without protection and also by going to health facilities for voluntary testing to know their HIV status.
Mr Woyongo advised infected persons to take their treatment seriously because it was through the effective use of the Anti-Retroviral Therapy that they could enjoy improved health and longer life.
Source:GNA