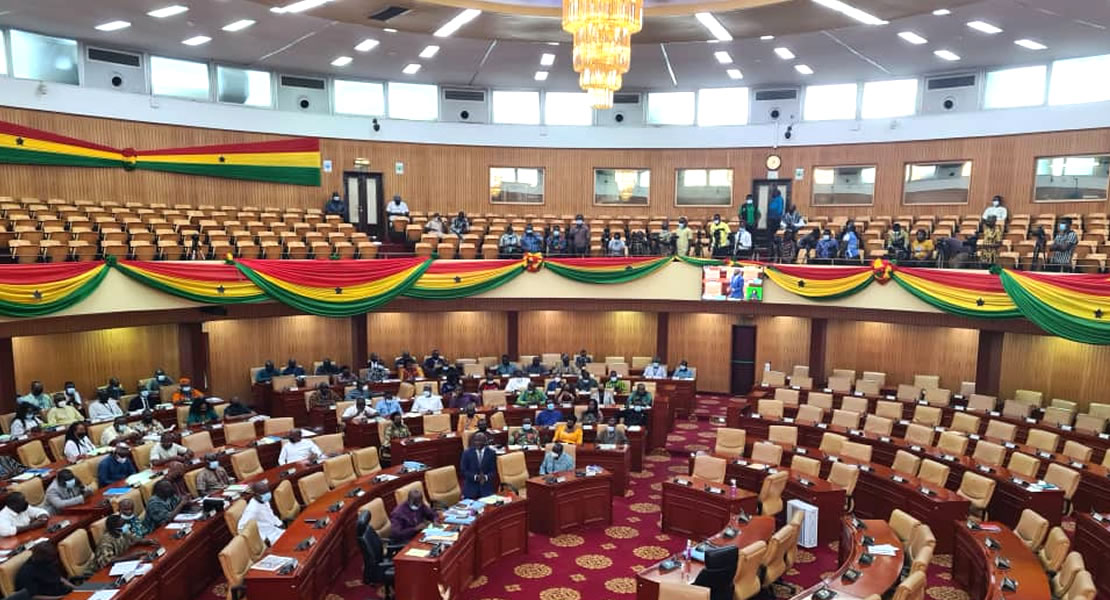 January 28, 2022
Member of Parliament for New Edubiase Adams Abdul Salam has lamented over difficulties parents have to go through to secure accommodation for their wards that have gained admission to the various universities in Ghana.
According to him it took his intervention for a constituent's daughter who has gained admission to university of Ghana to get accommodation on campus.
"Mr. Speaker, a precursor to this statement is my experience on the morning of January 6th, 2022. On that day, I visited the campus of the University of Ghana, together with the student and her father, who had travelled from New Edubiase to begin their search for accommodation on campus", he said.
"Mr. Speaker, all attempts at meeting the traditional hall authorities to put forward our request, was unsuccessful. Mr. Speaker, it took us over six hours of waiting for a manager of one of the hostel facilities on campus to finally find a slot for my constituent. When I was leaving the manager's office at around 4:40 pm, there was still a queue of desperate students and their parents waiting to have an audience with the managers of that hostel".
Mr. Speaker, as I stepped out in the hallway, one parent who had accompanied her child from Kumasi in search of accommodation approached me and said.
 "Gentleman, I don't know why but something just told me to speak to you maybe you could help me. I have been here since 6:00 am, in search of accommodation for my daughter. I have waited to see the manager, but they keep saying he is busy. Please help me, as I don't know what to do now," she stated as she shed tears.
 Mr. Speaker, whiles trying to console the frustrated parent, another parent came up to me and lamented.
 "I gained admission here in 1998 and had challenges with finding accommodation for myself on campus. Twenty-four years on, my son is still facing similar problems. What kind of system are we running in this country?" she asked.
In a statement on the floor of the House he noted that, there are many other depressing stories of how students struggle to find accommodation in our various public universities in the country.
The current arrangements in some of our public universities are that, after paying tuition, students are required to apply and secure accommodation online.
 This arrangement does not often work for many students, especially those in rural areas. Mr. Speaker, to access these online portals, one needs fast and reliable internet, which is a challenge in many parts of the country. Even for those in urban areas, the reports are that rooms are usually unavailable by the time students get the notification to log on to the portals.
Again, the cost of accommodation on campus is too high for the average parent, as currently, apart from the traditional halls, the average residential fee ranges between a little below Two Thousand, Five Hundred Ghana Cedis (GH₵2,500) to Twelve Thousand Ghana Cedis (GH₵12,000) for an academic year. This development makes it difficult for students from poor families to enrol.
As enrolment increases in our public universities, the only logical thing for the government to do is to provide adequate facilities to accommodate the growing student population.
Mr. Speaker, the government must also enhance the Build, Operate, and Transfer (BOT) concept, as it pertains in some public universities. This would serve as an incentive to encourage the private sector in helping to solve the current accommodation crises.
"Mr. Speaker, when accommodation facilities are expanded, the government, through the university councils, must put measures to curtail the rise in illegal selling of bed spaces in our various public universities".
Kwaku Sakyi-Danso/Ghanamps.com