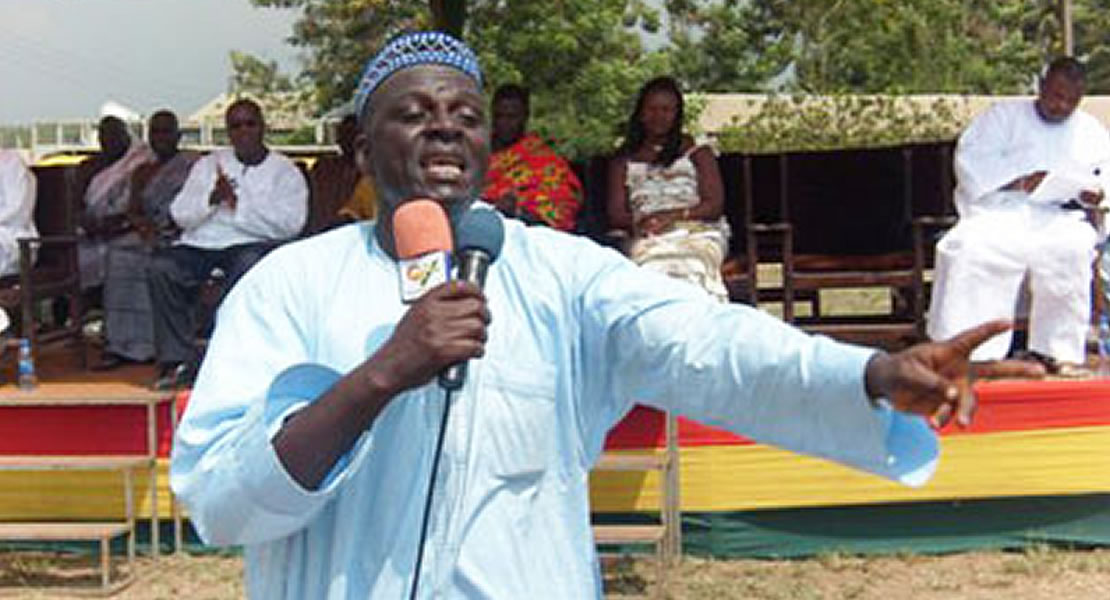 April 17, 2012
The MP for Mfantseman East, George Kuntu–Blankson has presented a cheque for GH¢48.000.00 to the elders and people of Ekumfi Obidan, a farming community in the Central Region to support the construction of a teachers' bungalow being undertaken by the community.
The amount which is part of the MP's share of the Ghana Education Trust Fund was in line with a promise he made to the people last year during a ceremony to raise funds for the project.
The construction of a teachers' quarters forms part of several interventions being undertaken by the community to address falling standards of education in the area.
The project is particularly aimed at easing the burden of teachers who commute for about three-and-a-half miles daily to and from work, a situation noted to have affected the overall performance of school children.
Newly posted teachers either refuse posting or those who accept, go to school tired each day from walking long distances.
Last year the community held a meeting to discuss issues of education and development during which it came to light that for the past 20 years only two Junior High School students from the community made it to the Senior High School level.
The situation was attributed to the absence of teachers in the community which gave room for school children to roam aimlessly. However, the entire community was alarmed by the revelation and the danger it portends for the future of the community, compelling them to initiate urgent actions to reverse the trend.
Presenting the cheque, the MP said though he lost the primaries to represent the people in parliament in the forthcoming elections, he would continue to use his rich experience in parliament to serve the people.
Receiving the cheque, the Ag. Regent of the village, Nana Kweku Badu thanked the MP for honoring his promise. He also appealed to corporate entities, philanthropists, embassies and high commissions and government agencies as well as non-governmental organizations to support the project.
The community had early on benefited from a new JHS classroom block through the MP's common fund.
On his part the assembly member of the Emissano Electoral Area, Joseph Morrison urged the people to provide community labour for the project .