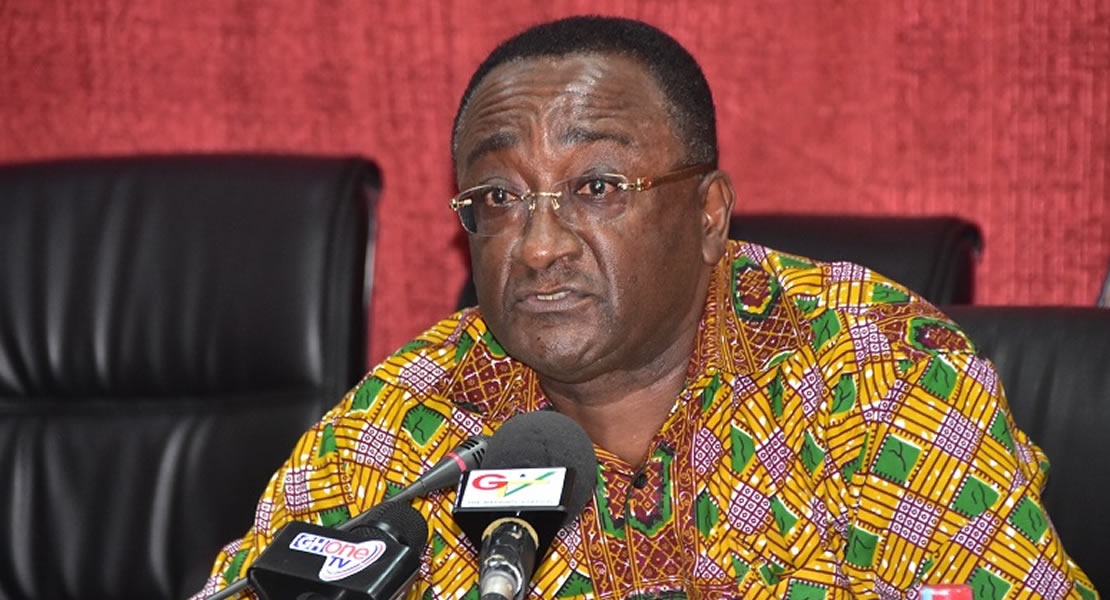 May 15, 2013
Member of Parliament for Kwadaso, Dr. Owusu Afriyie Akoto is alleging that Ministers and District Chief Executives are neck deep in galamsey operations in the country.
He is therefore proposing that ministers and DCEs are investigated before they are entrusted with any responsibility to deal with the activities of illegal miners.
Dr. Afriyie Akoto's call comes at the back of President Mahama's inauguration of a five member inter ministerial taskforce to tackle illegal mining.
The MP was speaking on AM Talk, a political talk show segment on the Joynews channel on Multi TV.
President Mahama commissioned the inter ministerial taskforce at the Flagstaff House yesterday with firm words for the committee members. Headed by Lands and Natural Resources Minister Alhaji Inusah Fuseini, President Mahama said he will not tolerate any excuses from the taskforce should it fail to flush out foreigners engaging in small scale mining, as well as seizure of assets of citizens engaging illegal mining.
But the Kwadaso MP says the age-long problem cannot be conquered unless top officials in positions of influence are fished out and made to stop meddling in illegal activities.
Even though he describes the move by President Mahama as long overdue, he says the ministers of state and party apparatchiks who are directly involved in illegal mining must be stopped.
But in a sharp rebuttal on AM Talk, Member of Parliament for Keta, Richard Quashigah described Dr Owusu Afriyie Akoto's comments as purely partisan and challenged him to provide evidence of top officials involved – a charge the Kwadaso MP was unable to provide but directed the MP to the Minerals Commission.
Mr. Quashigah argued that such a move by the President must be commended and fully supported by Ghanaians and not tinged with political slurs.
Myjoyonline.com