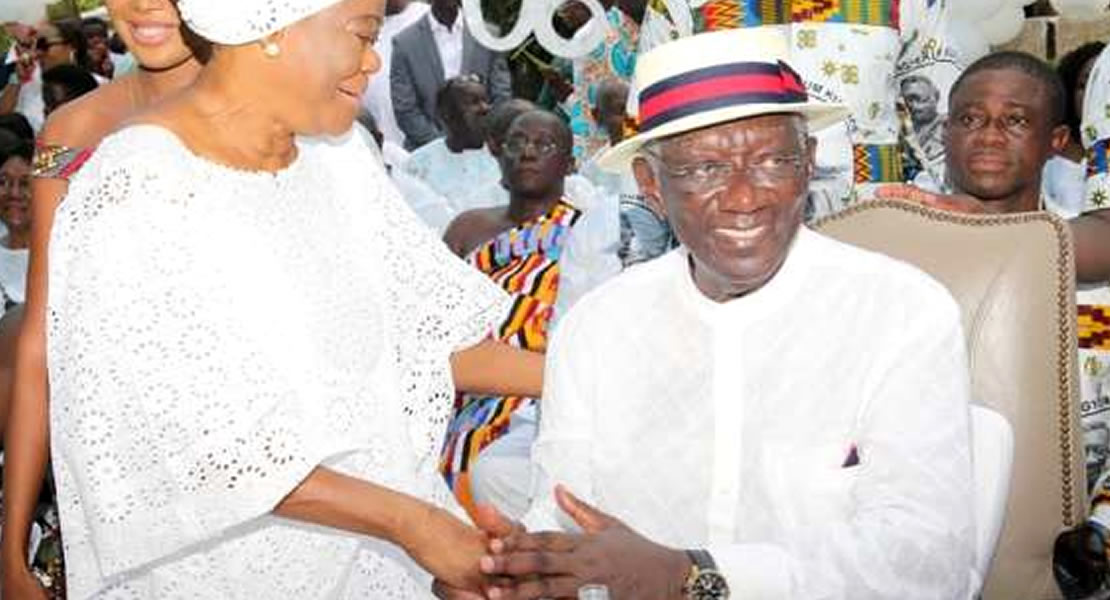 December 8, 2010
The Minority NPP in Parliament today presented gift items to former President John Agyekum Kufour on the occasion of his birthday.
Today 8th December 2010 marks the 72nd birthday of the Ex President and it's also the tenth anniversary of Mr Kufour leading the New Patriotic Party to victory in the historic 2000 general elections.
The plush Airport West residence of former President Kufour was a beehive of activities as lots of people from all walks of life including NPP "heavy weights " such as former Vice President Aliu Mahama, NPP Party Chairman Jake Obetsebi Lamptey and several well wishers trooped to the house of Mr Kufour to wish him well on his birthday.
The Minority Leader, Osei -Kyei Mensah- Bonsu, who led the minority delegation in a short address, re-countered the many achievement of Ex-President Kufour not only in Ghana but also on the African continent.
He described Mr Kufour as a blessing to Africa as he helped to bring about peace on the continent by playing leading role as AU Chairman to bring about peace in Kenya when that country had power crisis after a disputed elections, and also ensuring peace in Ivory Coast after the 2002 crisis.
Hon. Osei -Kyei Mensah- Bonsu, added that Ghanaians will continue to revere Ex-President Kufour for the dignity he brought to the presidency in his eight years in office and the improvement in the standard of living of the ordinary Ghanaian.
Ex-President Kufour on his part restated that his government is the best since Ghana's independence and therefore charged members of the NPP to spread the achievements of his administration across the country and beyond.
He believes this will let Ghanaians to vote out the ruling National Democratic Congress (NDC) out of power in the 2012 general elections.
Mr. Kufuor noted that most Ghanaians have regretted for not rewarding his excellent performance as a president by maintaining his party in power during the 2008 election.
Story by : Kwadwo Anim/ghanamps.gov.gh